Legendary political cartoonist dies after heart attack on bridge
20 October 2023, 09:42 | Updated: 21 October 2023, 08:38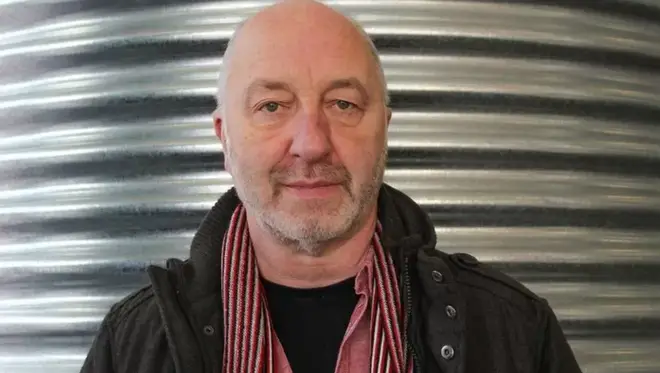 Award-winning children's TV star Tony Husband has died after suffering a heart attack on a bridge.
The 73-year-old political satirist, who also worked with Private Eye, was on his way to the magazine's party in London when he collapsed on Westminster Bridge.
Despite the emergency services being called, he could not be saved.
Paying tribute in a Facebook post, his son Paul Husband said: "I don't know what more I can say other than he was everything to me."
He added: "It's somewhat ironic that he somehow managed to survive 30 years of Private Eye parties but this one he didn't make".
In a separate post on X, he added: "It is with a torn apart heart that I must announce the passing of my dad."
Read More: Paul O'Grady smoked cannabis before dying peacefully in his chair, husband tells star-studded memorial
Read More: Can you make beans on toast correctly? Heinz publish step-by-step guide after Brits keep bungling classic dish
Those paying tribute to the artist include author and TV personality Richard Osman who said: "So sad to hear of the death of the wonderful cartoonist Tony Husband, a man whose work has made me laugh so many times. Humour with such tremendous wit and warmth."
Illustrator Stanley Chow said: "It is of great sadness to hear that my dear friend Tony Husband passed away last night.
"One of Britain's greatest cartoonists. He was such a legend, yet so humble. But most all, just one of the kindest and soundest soul you'll ever meet. May you rest in peace Tony."