Civil servants to be ordered back to the office for at least three days a week in WFH crackdown
16 November 2023, 18:57 | Updated: 16 November 2023, 19:08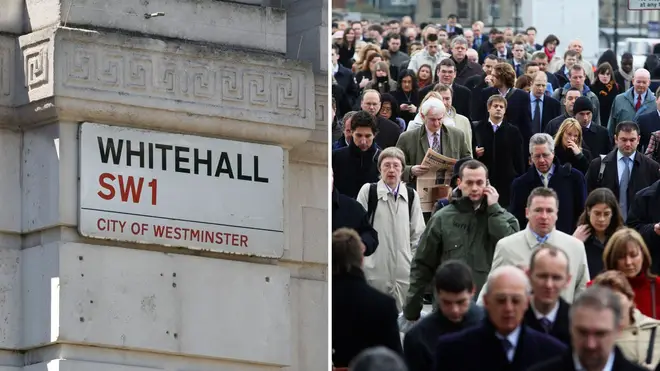 Civi servants are set to be ordered to return to the office for at least three days a week as Rishi Sunak cracks down on work from home habits.
Fresh instructions are expected to be issued to staff in a bid to increase the amount of time they spend working in the office.
A draft of the letter says civil servants will be told to spend 60 per cent of their time "in offices or on official business", according to Civil Service World.
The move is driven by the "significant benefits" of working in-person, including "collaboration, innovation, and fostering a sense of community".
The letter also calls on senior managers to spend "more than 60 per cent" of their time in the office to show "strong visible leadership".
It goes on to say: "While most departments in most locations have enough space to implement this new expectation, we know that this is not the case across the board.
"So while the 60% expectation is common to us all, we will each be consulting following our normal processes and communicating with our own departments as in some cases, there will need to be other arrangements put in place due to lack of office space to accommodate a 60% expectation."
Read more: Millions of unemployed Brits 'coasting on the hard work of taxpayers' to lose benefits in back to work shake-up
Read more: Met cop sacked for 'sexual activity' with runaway child but prosecutors refuse to take case to court
The document - which is understood to have been delayed due to the Cabinet reshuffle - is said to have been sent to some senior civil servants ahead of an expected official announcement.
Mr Sunak believes in the "importance" of face-to-face working and the full used of Whitehall office space, Downing Street said.
When asked about the leaked letter, the PM's official spokesman said: "I believe there is some detail that has been leaked - I haven't had a chance to look into the detail.
"We continue and the Prime Minister continues to believe in the importance of face to face working and the need to make full use of Government office spaces.
"That is something we expect the civil service to address."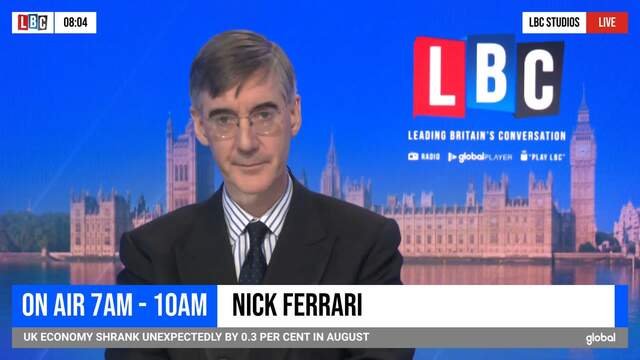 Rees-Mogg: Civil Servants have no more excuses to not be at their desk
Recent figures showed that offices at the Department for Digital, Culture, Media and Sport (DCMS), and the Foreign, Commonwealth and Development Office (FCDO) were only at 57 per cent capacity.
Meanwhile, HMRC offices were only at 55 per cent capacity at the start of November, according to government data.
The government has been pushing for civil servants to return to the office since the Covid pandemic came to an end.
Jacob Rees-Mogg ran a long campaign to get Whitehall staff back to their offices last year.
Notes, printed on government paper with Mr Rees-Mogg's title, were left in Whitehall workspaces with the message: "Sorry you were out when I visited. I look forward to seeing you in the office very soon."