Met cop sacked for 'sexual activity' with runaway child but prosecutors refuse to take case to court
16 November 2023, 15:40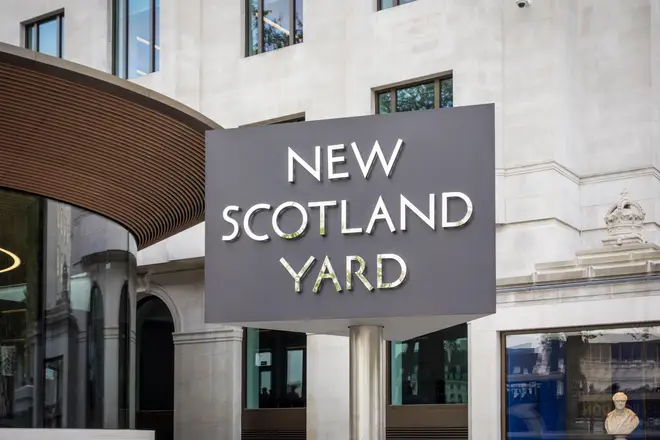 A Met police officer has been sacked for "sexual activity" with a runaway child - but prosecutors refused to take the case to court.
The policeman, identified only as Officer A, contacted "Child A" on social media in August 2019 and arranged to meet them, then "engaged in sexual activity" with the child, a misconduct hearing was told.
Officer A also allowed the child, who was a runaway, to stay with them that month and did not inform police or social services.
Read more: Met Police officers face the sack over handling of investigation into murders by serial killer Stephen Port
He then asked the child to go to Romford police station and ask for them, but not to mention they knew each other. The officer never recorded he had found the "missing person".
But he was accused of serious sexual assault in September 2019.
He then faced a criminal investigation and was arrested after being suspended from duty.
However, the Crown Prosecution Service decided the case against Officer A did not meet the threshold for a criminal prosecution and a challenge to that decision was unsuccessful, the Met said.
The force then held a misconduct hearing, which found Officer A - who was attached to East Area Command Unit - breached police standards of professional behaviour and honesty and integrity.
Read more: Sixth body found by police investigating blaze at house in Hounslow that claimed the lives of three children
Chief Superintendent Stuart Bell, of the East Area Command Unit, said: "This officer betrayed their role as a police officer and their oath to uphold the law by exploiting and abusing a child, who was below the age of consent.
"I want to make it clear there is absolutely no place for officers like this in the Met. We are determined to root out officers who are not fit to wear the uniform and serve the public."
Officer A will barred from rejoining the police.