Classified documents found at home of former US Vice President Mike Pence
24 January 2023, 17:52 | Updated: 24 January 2023, 23:26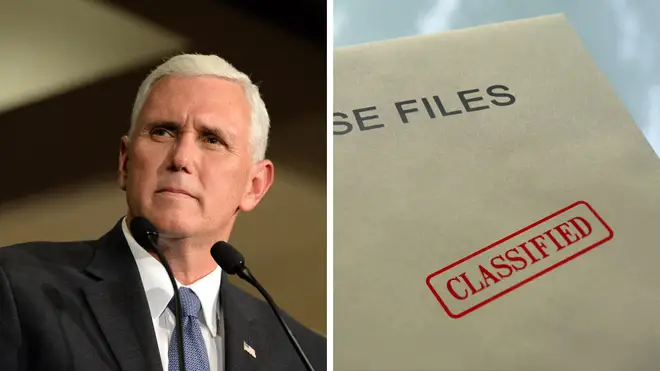 Classified documents have been found at the home of former US Vice-President Mike Pence's home, his lawyer has said.
The documents, which were found at his Indiana home by a lawyer for the politician, have been handed over to the FBI.
It's but the latest in a string of discoveries of confidential information in private residences.
Special counsels are already investigating the handling of classified documents by current US premier Joe Biden and ex-President Donald Trump.
Mr Trump faces a criminal probe for allegedly mishandling files.
It's believed around 300 documents marked classified, including at the top-secret level, were taken from Mar-a-Lago in Florida after an initial raid on the former Presidents home.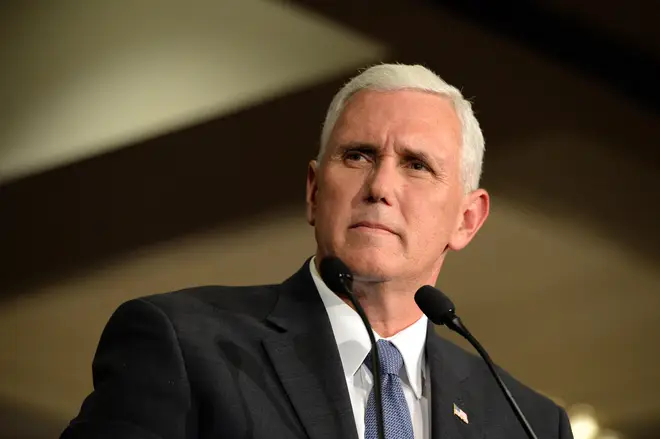 Officials are still trying to determine whether Mr Trump or anyone else linked to the former president should be charged with illegal possession of those records or obstructing a criminal investigation.
Representatives for the former VP sent a letter to the National Archives alerting them to the documents.
Read more: UK 'more likely than not' heading for recession, Former Bank of England Governor Mark Carney warns
Read more: Widow who spotted late husband in restaurant promo filmed last week insists there's 'no doubt' the man featured is him
The records "appear to be a small number of documents bearing classified markings that were inadvertently boxed and transported to the personal home of the former vice president at the end of the last administration", his lawyer Greg Jacob wrote in the letter shared with the Associated Press.
The FBI went to Mr Pence's home to collect them, they added in a separate letter.