Widow who spotted late husband in restaurant promo filmed last week insists there's 'no doubt' the man featured is him
24 January 2023, 22:08 | Updated: 25 January 2023, 15:30
Has the mystery been solved? Read the latest here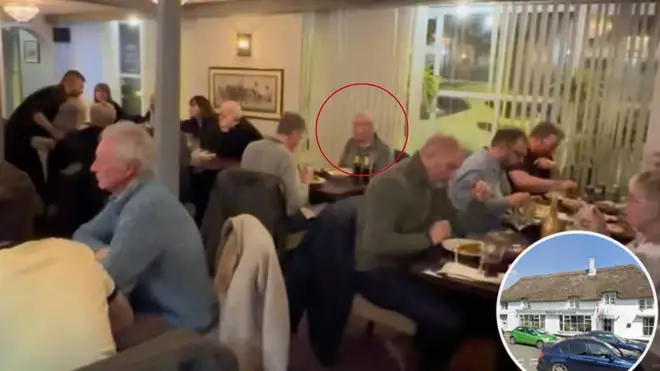 A widow who claims to have spotted her late husband in a recently shot promotional video for a local curry house has said she's in 'no doubt' the man in the video is her husband.
Lucy Watson stumbled upon the promotional video for Spice Cottage, an Indian restaurant in Westbourne, West Sussex, whilst browsing Facebook.
Upon watching the video, she noticed that one of the customers bore marked resemblance to her late husband - despite the fact he died nine years ago.
Enquiring as to the date the footage was shot, she wrote: "How old is the footage? My late husband and his son are on the first shot and he died in 2014??"
Read more: The Spice was right: Son of widow's husband 'seen in curry house's promo video nine years after death' says it's not him
The mystery became even more engrossing when Spice Cottage replied: "Hi Lucy, sorry to hear this. This footage was recorded last week."
"The moment I saw the thing I thought "Oh my God – that's Harry," said Ms Watson.
"It was so instant. I didn't even have to think. He'd be eating a chicken korma because that's all he ever ate."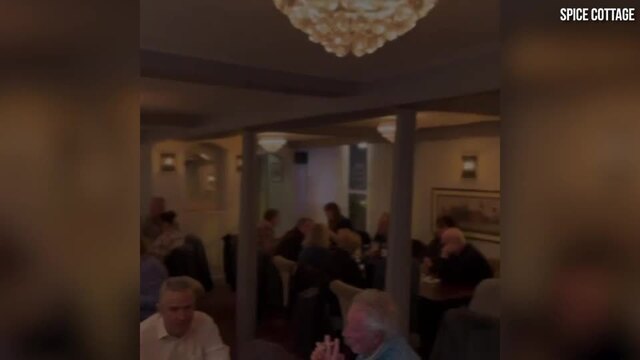 Woman claims to see her dead husband of nine years in Sussex restaurant promo video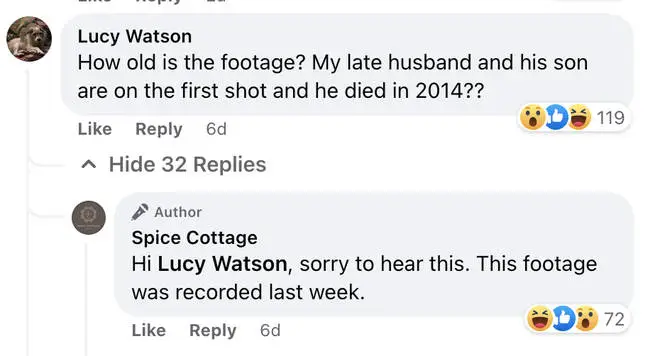 The incident has seen some compare the case to that of Canoe man John Darwin, who faked his own death in a scam to cash in on his life insurance.
Speaking to the Daily Mail, Ms Watson dismissed "ridiculous conspiracy theories", adding that the comment made by the restaurant was obviously to defend the use of old footage in a bid "to generate customers".
"I just thought 'That's an old video'. I posted asking how old the footage was," added Ms Watson.
"I was only asking out of interest – then it all went crazy.
"It annoyed me when they sent a message back saying it was filmed last week. It can't have been.'They are never busy like that any more, that's the problem."
The published footage of diners tucking into their meals for an advertisement on its Facebook page, with her now deceased husband delving into a chicken korma.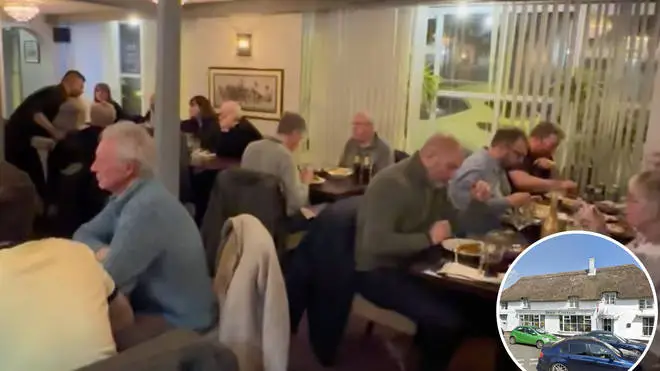 Read more: Wetherspoon: Full list of chain's pubs up for sale across the country – is your local at risk?
Read more: Ex-Man Utd youth player John Cofie, 30, appears in court charged with raping woman in 2019
"There was no doubt in my mind it was my husband. I couldn't pause the thing so I had to replay it about 30 times and each time I was surer and surer.
Ms Watson added that the restaurant had obviously posted claiming the footage was recent "because they are really up against it".
"There's a newish Indian restaurant that's trying to get a Michelin star. There's an old-fashioned one which I go to which is a nice cheap one and another one that's very trendy," she said.
"They just don't get that many people in there any more. I think they've picked and chosen out of various videos. I'm sure it's a montage.'It's the only explanation I can think of."