UK 'more likely than not' heading for recession, Former Bank of England Governor Mark Carney warns
24 January 2023, 18:57 | Updated: 24 January 2023, 19:19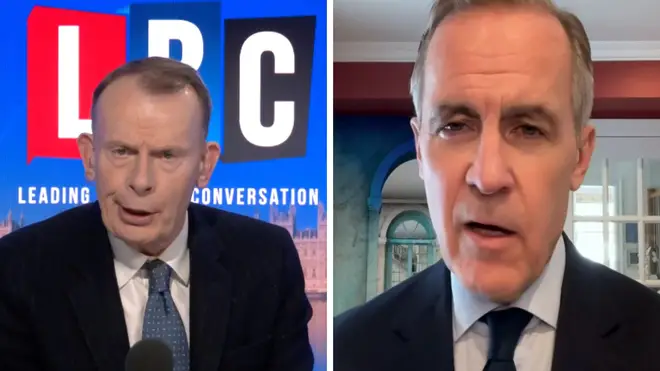 The former Governor of the Bank of England, Mark Carney, has warned that a recession "is more likely than not" in light of the current state of the UK economy.
Appearing on Tonight with Andrew Marr, the economist and banker said the UK is "in the most difficult position of the major economies, full stop".
When asked by Marr why, Mr Carney said it's "a combination of factors. Everybody's been hit, some countries more than others, by the energy shock - the UK certainly has, [and they have] been hit the aftermath of Covid.
"It's been amplified by the separation from the European Union, and the combination of those factors have weighed on the economy.
Read more: Chancellor's state pension age hike plans 'spark rift in Cabinet' as Work and Pensions Sec pushes for later date
Read more: Princess Eugenie 'delighted' as reveals she is pregnant with her second child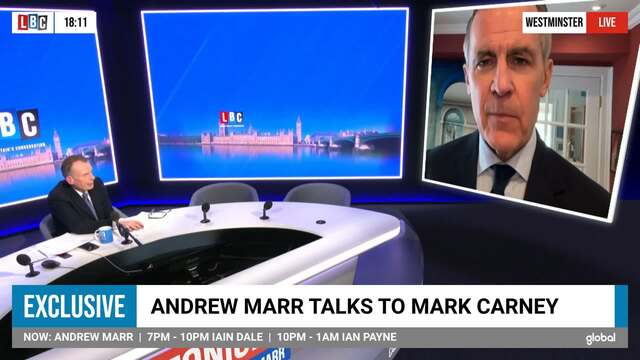 Ex-Bank of England governor Mark Carney tells Andrew Marr about the state of the British economy
Warning of the danger of wage push inflation - an overall rise in the cost of goods and services caused by wage rises - Mr Carney said it could keep inflation stubbornly high in economies like the UK.
He added: "That's something the Bank of England is very alert to."
"The chief economist was speaking earlier this week, or in the last few days at least, and focussing on issues around inflation expectations," continued Carney.
"Making sure that this doesn't become a self-perpetuating process, making sure that wage increases that the British people get - and they deserve wage increases - aren't eaten away by inflation, and we get into that spiral.
The comments come amid the ongoing cost of living crisis, with the largest public sector strike action linked to wages seen in recent history.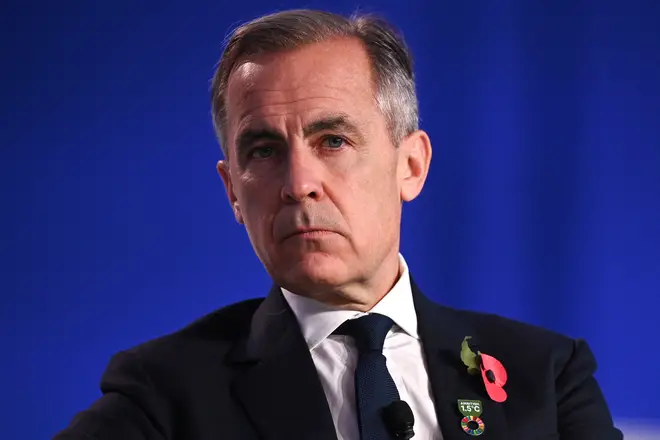 "That's why the Bank of England's been tightening monetary policy, said another way: raising interest rates, and helping to get that rate of inflation down.
"I think they acknowledge they have some more work to do on that front, as do central banks around the world."