Coroner sends 'sincere condolences' to family of ice hockey star Adam Johnson after his throat was cut in freak accident
3 November 2023, 12:10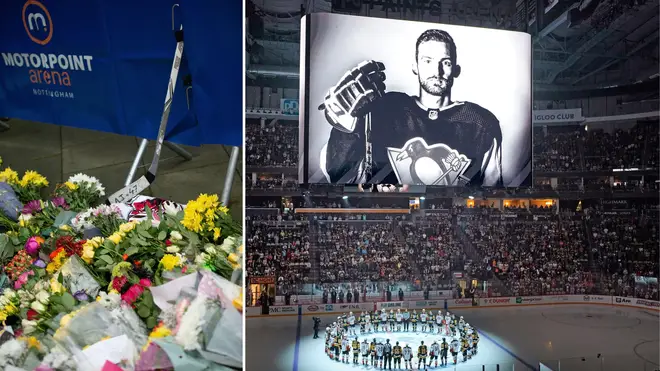 A coroner has offered her "sincere condolences" to the family and friends of Nottingham Panthers ice hockey player Adam Johnson, who died in a 'freak accident' during a match watched by thousands.
The 29-year-old American was playing for the Panthers against Sheffield Steelers on Saturday when he was hit in the throat by an opponent's skate, causing a fatal injury.
About 8,000 fans watched in horror as attempts were made to save Johnson's life as he lay on the ice at Sheffield's Utilita Arena, shielded by fellow players.
On Friday, Sheffield's senior coroner Tanyka Rawden opened and adjourned an inquest into Johnson's death at Sheffield's Medico-Legal Centre.
Mrs Rawden confirmed personal details about the player, including that he was from Minnesota, in the United States, and gave very brief details of how he died.
She said he died after he was 'seriously injured' on the ice.
Read more: Police investigating death of ice hockey star Adam Johnson after 'skate cut throat' in freak accident
Read more: British nationals escape Gaza via Rafah crossing for second day in a row amid reports Brits turned away at border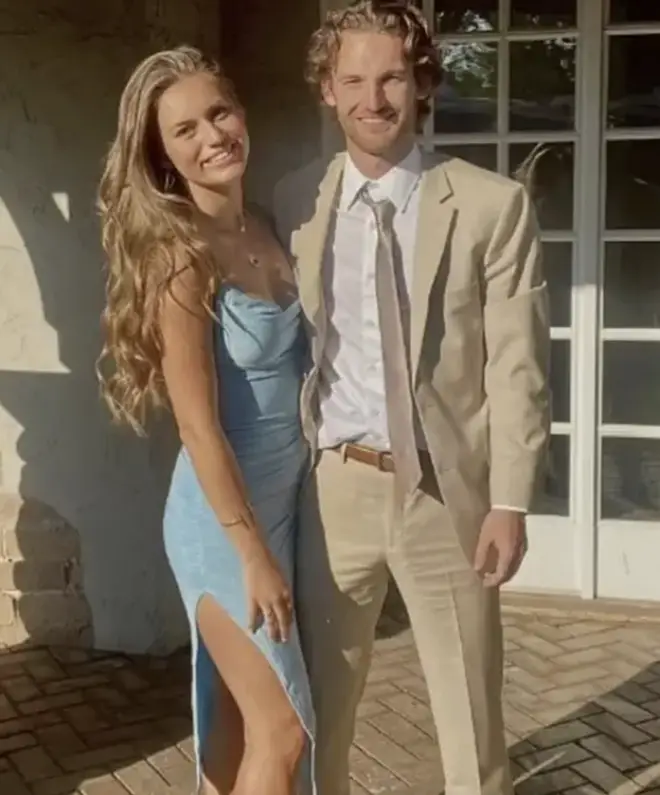 She said that initial investigations had found that: "Mr Johnson was seriously injured."
"He was taken by ambulance to the Northern General Hospital in Sheffield where he died later that day as a result of the injuries sustained.
"He was identified by his fiancee, Ryan Wolfe."
She said inquiries into the death were continuing.
The coroner adjourned the inquest until January 26 but stressed that this would be for a review and not for the full hearing.
Mrs Rawden concluded the four-minute-long hearing by saying she wanted to "take this opportunity to offer to his family, his friends and all those who knew him, my sincere condolences at this difficult time."
None of Johnson's family were in court for the brief hearing.
South Yorkshire Police has confirmed it is investigating the incident but officers have said the inquiry "will take some time".
Johnson's team said it was a "freak accident" on Sunday when they confirmed that the popular player had died.
Officers have carried out inquiries at the arena, studied footage of the collision and spoken to experts, aided by Sheffield City Council's health and safety team.
The force said the investigation would be lengthy.
On Wednesday, the Panthers invited fans of all clubs to attend Nottingham's Motorpoint Arena to celebrate the former NHL player on November 4.
This venue has been the focus of fans' outpouring of shock and emotion since the tragedy at the weekend.
The Panthers have also announced the creation of an official fundraising page to raise money for the Love for Hibbing and Hockey Memorial Fund - established in Johnson's memory.