'No special treatment': New York court officers don't hold the door open for Donald Trump
5 April 2023, 07:52 | Updated: 5 April 2023, 08:05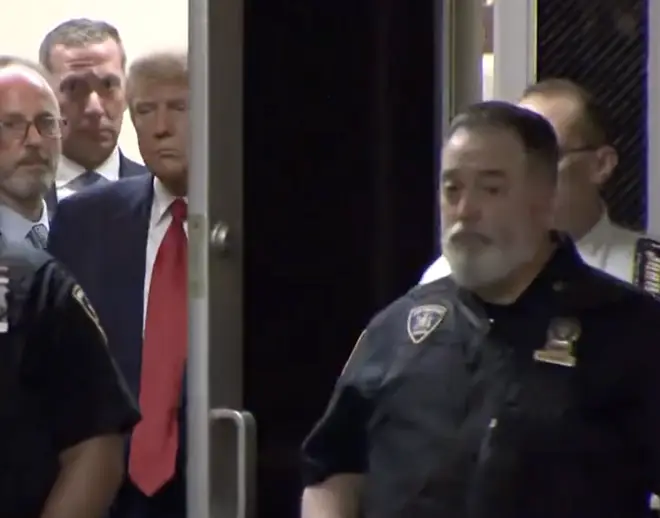 This is the moment a no-nonsense court officer lets a door swing shut onto Donald Trump as the former president pleaded not guilty to 34 criminal charges in New York.
The main accusation levelled at Trump is that he "falsified New York business records to conceal criminal conduct that hid damaging information from the voting public during the 2016 presidential election."
As he entered the Manhattan court yesterday for the hour-long hearing, one stern-faced court officer entered the courtroom ahead of Trump, allowing the large metal door to swing closed into the former president's path.
Bearing a grim expression, Trump had to push the door open himself.
Read more: 'Our country is going to hell': Trump says his only crime is 'fearlessly defending America' in defiant Mar-a-Lago speech
Read more: Donald Trump pleads not guilty to 34 hush money charges after historic arrest in New York
Washington Post contributing columnist George Conway posted online: "I can't get over the contrast between the court officers allowing the door to close in Trump's face today with Trump pushing aside a prime minister at a NATO meeting to get to the front of a photograph."
Another said it was a telling moment for how Trump is viewed: "What I just noticed the most was cops not holding the door for trump. He expected to be presidentially treated and they let the door close on him and he had to open it himself."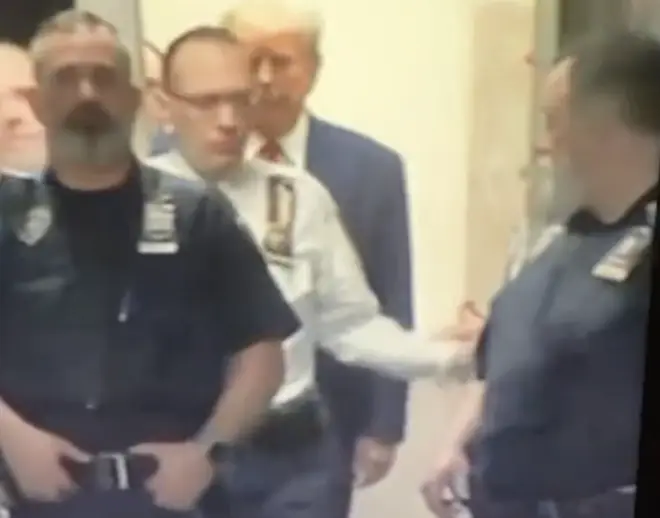 One person who noticed the moment said online: "NYC lawyer here. To be clear, NYS court officers don't hold the door open for anyone … ever."
Another person wrote: "Trump treated by CSO as if he's just another arraigned defendant. No special treatment. Not any longer."
A third posted: "They didn't even hold the door open for Trump"
Trump denied the 34 criminal charges he faces - they are classed as Class E felonies - the lowest category of felony offence that carry a maximum sentence of four years.
Trump went on to deliver a speech at Mar-a-Lago where he denied any offences and said his opponents "seek to destroy" the US.