Fully-equipped former five-bed cannabis farm to be sold at auction for £150,000
31 July 2023, 08:05 | Updated: 31 July 2023, 09:20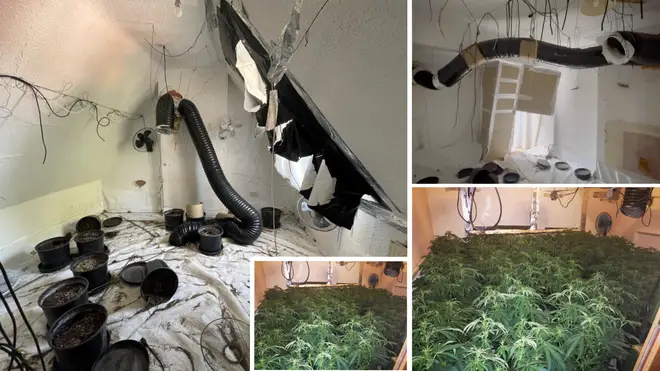 A cannabis factory is up for auction in the east Midlands for around £150,000, with paraphernalia and growing equipment still in place.
Photos of the property on Rightmove show ventilation pipes and wiring still dangling from the ceiling. There are also a number of plants scattered around the property.
A virtual tour also shows piles of rubbish stacked to the ceiling in one former bedroom and there is also aluminium foil scattered on the walls.
This would be used to reflect and increase the power of grow lights, boosting the cannabis yield.
Fans are also strewn throughout the cluttered property, which is on Mill Hill Lane in Derby.
143 Mill Hill Lane, Derby, DE23
A property description reads: "Guide price £150,000-£200,000 auction sale 1st August 2023 - for sale via Bagshaws Residential Auctions in association with Barnard Marcus Auctions at the DeVere Grand Connaught Rooms."
The property has five bedrooms, a generous outdoor space, and is less than a mile from Derby train station.
Read More: London flat fully equipped and 'used recently to grow cannabis' to be sold at auction for £275,000
Read More: London flat transformed into cannabis factory auctioned off in just eight days after 'unprecedented interest'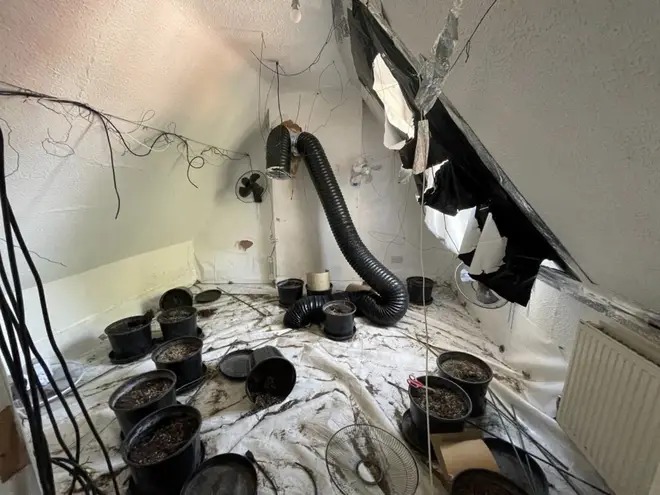 A raid of a property in Mill Hill Lane, Derby, in 2019 saw 500 cannabis plants seized by police.
A spokesperson for Normanton Police SNT said: "Well as the late great Freddie Mercury once sang, another one bites the dust.
"Officers from Normanton Safer Neighbourhood Team have located yet another cannabis grow with in excess of 500 plants in the Normanton area.
"We are currently gathering evidence and continuing with our enquiries to identify the offenders."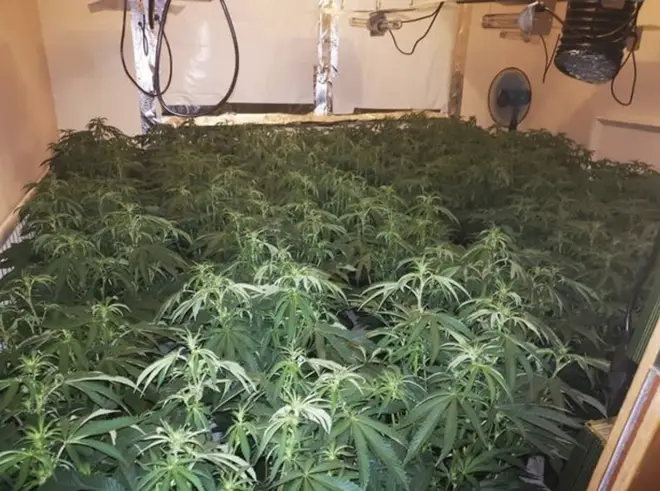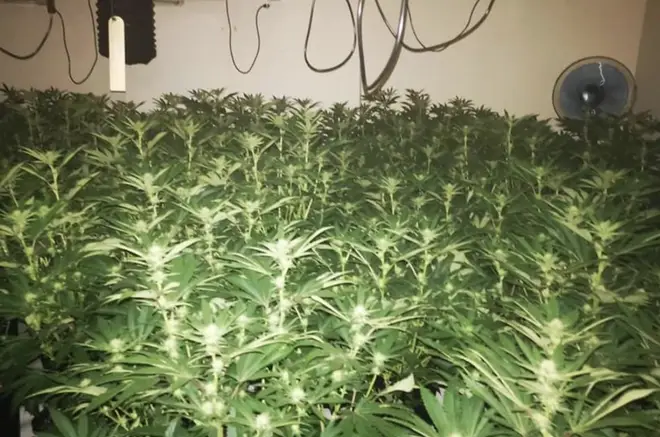 It is illegal to grow any part of a cannabis plant in the UK, where the drug is classified as class B.
Doing so risks a maximum of 14 years in prison.
People working in cannabis factories are often the victims of human trafficking and modern slavery.
It is not unusual for properties to go up for action with paraphernalia and growing equipment still in place.
A property in Barnet, north west London, went up for auction in March for £275,000.
Auctioneers said in an honest listing of the two-bedroom flat: "The property comprises a second floor two bedroom flat situated within a mixed use building arranged over ground and two upper floors.
"The property has been recently used to grow cannabis and requires a program of refurbishment."