Why King Charles III broke tradition and chose Diamond Jubilee Coach for coronation procession
6 May 2023, 10:13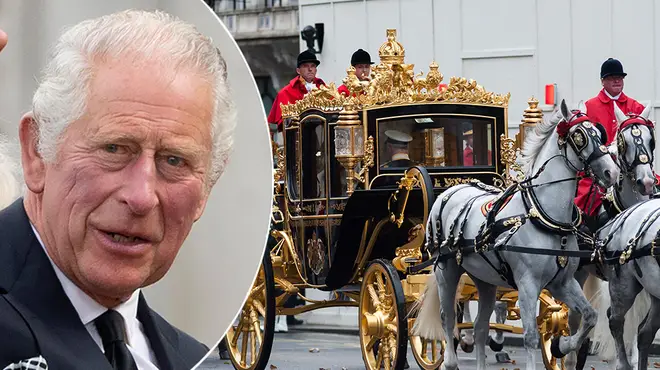 What coach is King Charles and Camilla riding in for the coronation? And why is it so sentimental? Here's everything you need to know about the Diamond Jubilee Coach including it's cost and what it's made of.
King Charles III has made a number of decisions to go against royal traditions when it comes to his upcoming coronation, and his means of travel from Buckingham Palace to Westminster Abbey are one of them.
Going against the royal norm, Charles has hand-picked the Diamond Jubilee Coach - formerly known as the State Coach Britannia - for him and wife Camilla to carryout the first part of the royal procession. Usually, such an occasion would warrant the Gold State Coach, which they are using to travel back in.
And it seems the decision over their outward journey will mark a significant nod to the late Queen Elizabeth, who sadly died in September 2022.
The carriage will be drawn by six Windsor Grey Horses and will begin at the Central Gate of Buckingham Palace before it begins its journey to the ceremony which starts at 11am.
Read more: King Charles's Coronation guide: Start time, where to watch it and ceremony details revealed
Read more: Coronation Day: Who are King Charles and Queen Camilla's Pages of Honour?
So why has King Charles chose the Diamond Jubilee Coach? When was it made? And how much does it cost? Here's everything you need to know.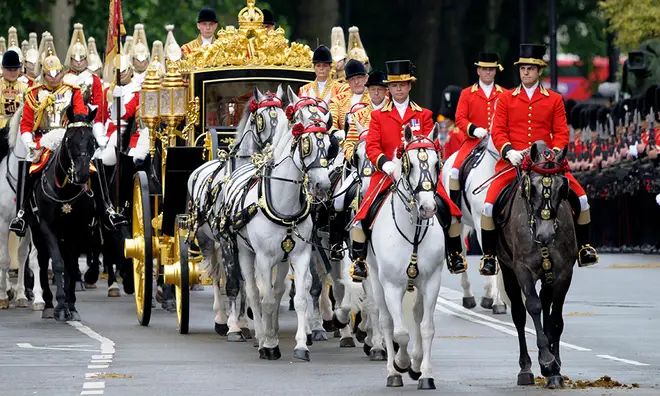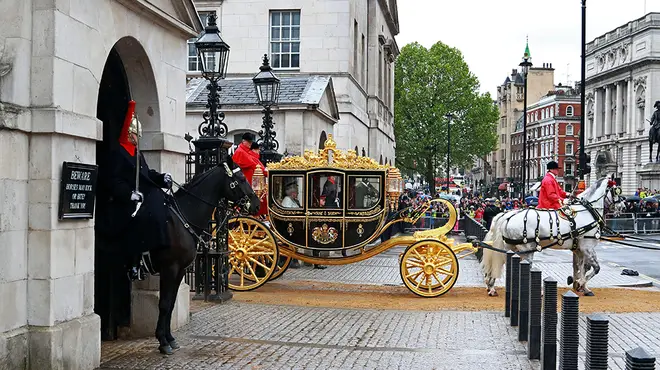 Why did King Charles choose the Diamond Jubilee Coach?
Mainly, it's believed Charles chose this coach to begin his procession for sentimental value as it was the last coach made under Queen Elizabeth's reign.
It was made to commemorate her 60th anniversary and was first used by the Queen for the State Opening of Parliament in 2014.
It is also said to be one of the most comfortable royal coaches, another reason Charles and Camilla chose it. It features electric windows, air conditioning and six hydraulic stabilisers to prevent it from swaying.
When was the Diamond Jubilee Coach made and who by?
The modern coach was originally for Queen Elizabeth's 80th birthday, however, it was delayed by eight years and was instead used to commemorate her Diamond Jubilee in 2012.
It was actually built in Australia by W. J. (Jim) Frecklington with the aim of keeping elements of traditional craftsmanship, British History and adding more modern elements.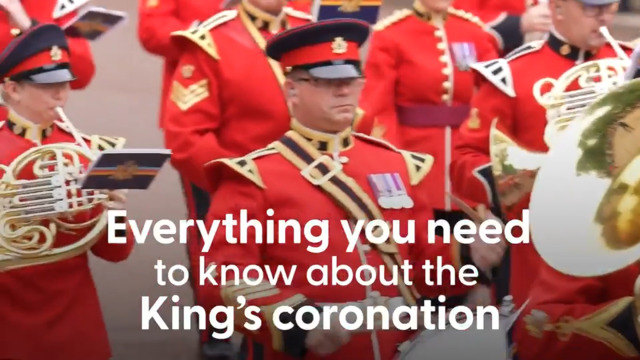 Everything you need to know about the King's coronation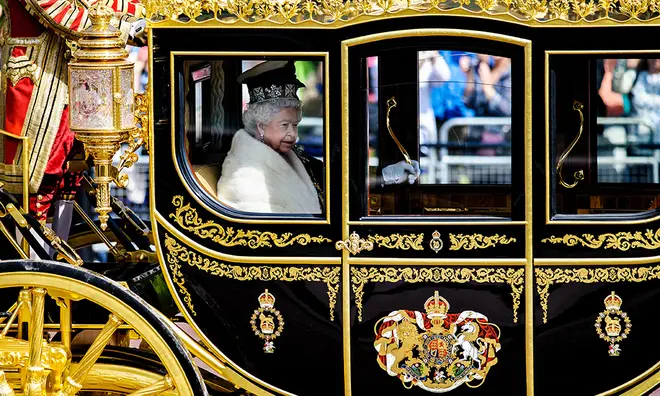 How much did the Diamond Jubilee Coach cost?
There is some uncertainty around who commissioned the coach and how much for as the maker claimed it was endorsed by Buckingham Palace but not commissioned. The royal family claimed he made it of his own will.
It was, in the end, purchased by the Royal Collection Trust for an undisclosed sum.
What is the Diamond Jubilee Coach made of?
Over five meters long and weighing over three tonnes, the Diamond Jubilee coach is made of an aluminium body with much of the wooden interiors made from over 100 historic sights.
This includes handrails from the Royal Yacht Britannia and the interior wooden panels are made from donations from the likes of the Tower of London, Balmoral, Westminster Abbey, Kensington Palace, the Tudor ship Mary Rose and many more.
It's upholstered in yellow silk and features a gilded crown on top which can also hold a camera to film journeys.