Who is Andrew Tate and why was he arrested?
13 April 2023, 12:58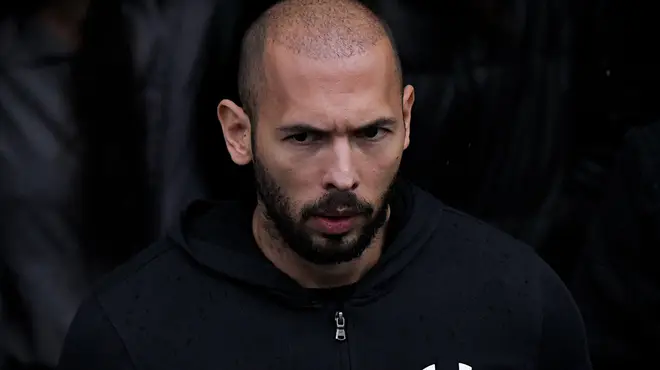 The self-titled 'king of masculinity' and influencer is currently under house arrest in Romania but who is he? What's his net worth? And why has he and his brother been arrested?
Andrew Tate had a controversial rise to fame which has included him being removed from Big Brother in 2016 due do a sexual assault and physical abuse investigation, being a kickboxer-turned-influencer and for sharing many misogynistic views which has lead him to be banned from most social media platforms.
And now, Tate and his brother Tristan, have been arrested in Romania and are currently under house arrest for a selection of serious crimes.
A new investigation against him in the UK has also been launched as three women, in their early thirties and late twenties have accused him of physical abuse and controlling behaviour.
Read more: Andrew Tate has 'dark spot on his lung' that is 'most likely a tumour', influencer's team claims
Read more: Andrew Tate sought help from right-wing politicians saying it would be 'very good for their careers'
At the time, police in the UK investigated the claims but did it did not result in any charges being brought forwards.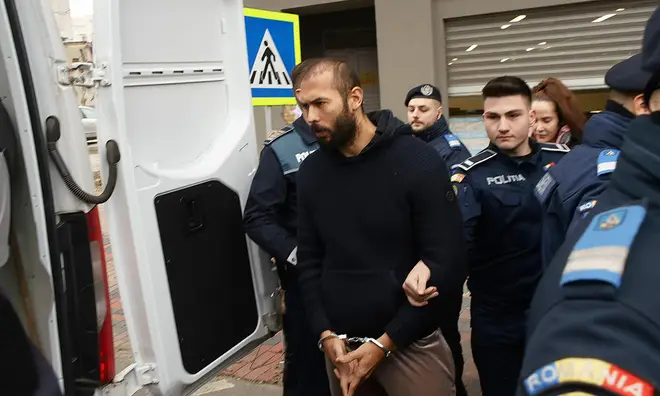 Who is Andrew Tate?
Tate, aged 36, gained most of his popularity and famous status from being a kickboxer-turned-social media influencer where he has been criticised for his misogynistic views and the impact they've had on the younger male generation.
Born in America, he moved to the UK when he was four years old.
A major contribution to his staggering net worth is Hustler's University, an academy he founded where he charges members a monthly fee for advice on how to make financial gains.
He described it as "a community where you will have access to stock analysis, options plays, crypto analysis, DeFi, E-commerce, Copywriting, Freelancing, Flipping, Real Estate, Financial Planning, Affiliate Marketing, Business Management and more".
Tate's views and attitude towards women saw him being banned from social media platforms like Instagram, where he lost a huge following of 4.6million.
He was banned from Twitter when he wrote about violence against women, however, he was reinstated after Elon Musk's takeover a new policy.
TikTok, which he is also banned from, is where his popularity soared where a hashtag of his name has over 12.7 billion views. He's also banned on Facebook.
What is Andrew Tate's net worth?
Kickboxing, Hustler's University and other business ventures including selling digital products and access to "private communities" and an adult webcam business, have all led Andrew to having an estimated net worth of £40million.
He did once claim he was the world's first nrillionaire but this has never been proven.
Why has Andrew Tate and his brother been arrested?
On December 29, 2022, he and his brother Tristan were arrested in Romania on suspicion of human trafficking, rape and forming an organised crime group, prosecutors said.
He has since remained in custody and on March 31st, he was released and placed under house arrest for a further 30 days.
Tate has been denied his request to be released from custody four times.
Andrew and Tristan deny the claims brought against them.