Man who dragged seagull through streets on dog lead investigated by police after vets put it down
14 April 2023, 19:37 | Updated: 14 April 2023, 20:17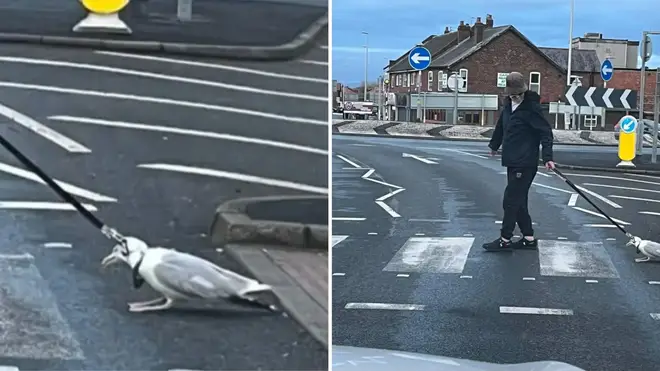 Police have launched an investigation following the death of a seagull that was filmed being dragged on a dog lead through Blackpool.
Lancashire police received reports around 8pm on Monday evening of a man, who has been labelled the "Bispham Brazen Bird Brute" online, pulling a seagull along pavements "walking a dog".
Police said the gull was "taken by a member of the public to a local vet" but due to the injuries, it "sadly had to be put down".
Under the Wildlife and Countryside Act 1981, it is illegal to intentionally injure or kill a seagull.
A man in his 50s was arrested for being drunk and disorderly shortly after the incident was reported, however he was later released without charge.
Read more: Govt wants to give itself permission to turn bases into migrant camps 'without consulting locals and councils'
Read more: OnlyFans model taking scantily clad pics in cave has to be rescued by RNLI after tide comes in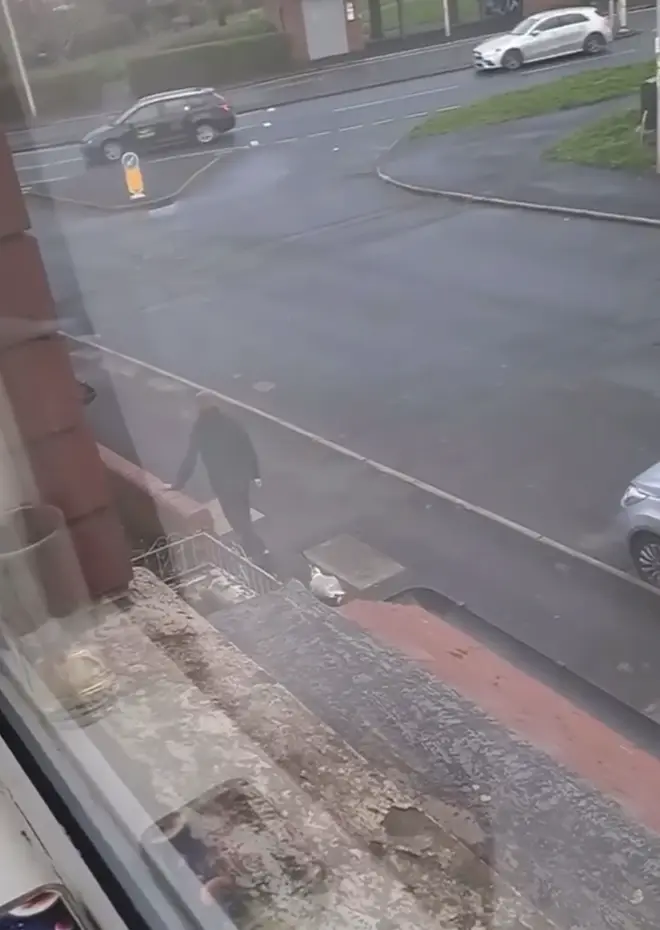 Footage of the incident has since started circulating online, drawing the attention of social media users horrified by the occurrence.
One user asked: "Why didn't someone stop him?"
Meanwhile another added: "This is unbelievable, how cruel what goes through some people's minds".
A spokesman for Blackpool charity Bramble Wildlife Rescues said the bird was put down due to its "very poor ill state and neglected condition" after a member of the public seized the gull from the man.
They also added that the charity received "distressful to watch" footage of the man "dragging the gull down the street".
"At first, like many people, we thought it may have been a photoshopped image in the form of a prank, however it quickly came to light that it was in fact very real."
Disturbingly, the Bramble Wildlife Rescues reported a "number of gull haters found the video funny regardless of the gull's condition and stress", many of which have been splayed across social media.
So far, no arrests have been made in connection with the matter, however a probe into the incident is ongoing.