Pictured: Shooter who killed four in Kentucky texted friend he'd 'shoot up bank before live-streaming massacre'
10 April 2023, 15:49 | Updated: 10 April 2023, 23:48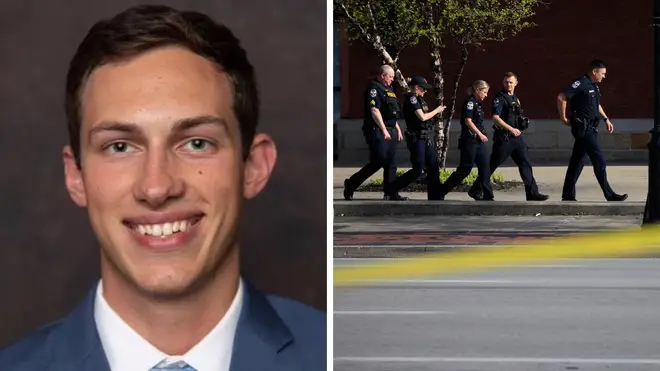 The shooter who killed four and injured several more in a mass shooting at a bank in Louisville, Kentucky, has been named as former employee Connor Sturgeon.
Eight more were taken to hospital after the shooting, including two police officers, according to the Louisville Metro Police Department.
One of the police officers is in a critical condition, while Sturgeon was killed by police, authorities confirmed.
Sturgeon was a 23-year-old bank employee at Old National Bank, where the shooting happened, The Mirror reports.
Several reports suggest the disgruntled employee was "suicidal" and had texted a friend to say he would "shoot up" his place of work.
He is also believed to have live-streamed the shootings on his Instagram.
Victims named:
Thomas Elliot, 63-years-old
James Tutt, 64-years-old
Joshua Barrick, 40-years-old
Juliana Farmer, 45-years-old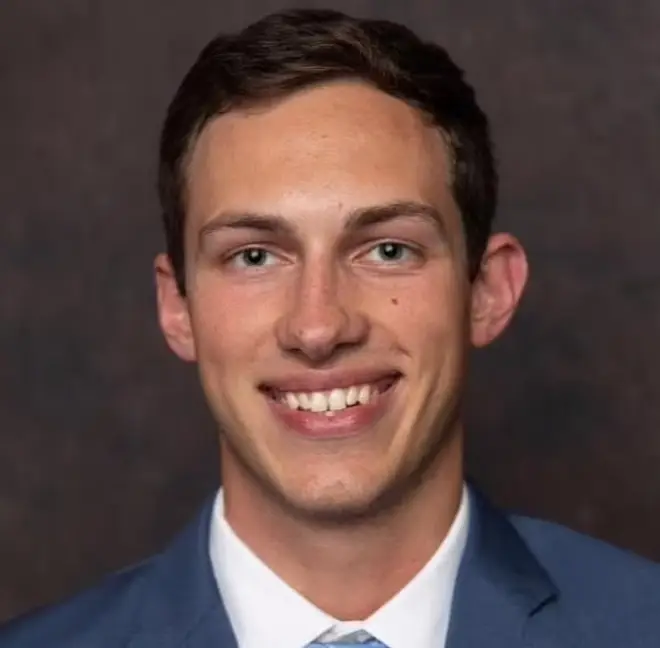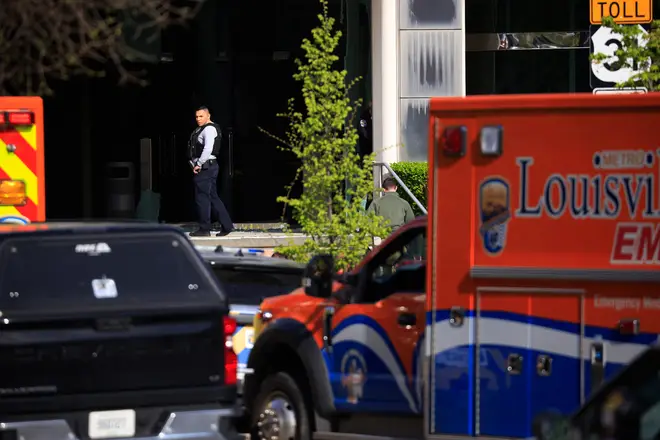 "The shooter was confirmed to be dead on the scene," Louisville Metro Police Deputy Chief Paul Humphrey said.
"We do not know exactly the circumstances of his death at this time."
Read More: Joe Biden confirms he plans to run for re-election in 2024 but will not formally announce yet
Read More: Dalai Lama apologises after video shows him asking boy to 'suck my tongue', insisting it was 'innocent and playful'
FBI said its agents were responding to the shooting.
Speaking in a news conference, Louisville mayor Andy Greenberg said: "We will come together as a community to work to prevent these horrific acts of gun violence from continuing here and around the state."
In a tweet, Kentucky governor Andy Beshear said he was heading to the scene.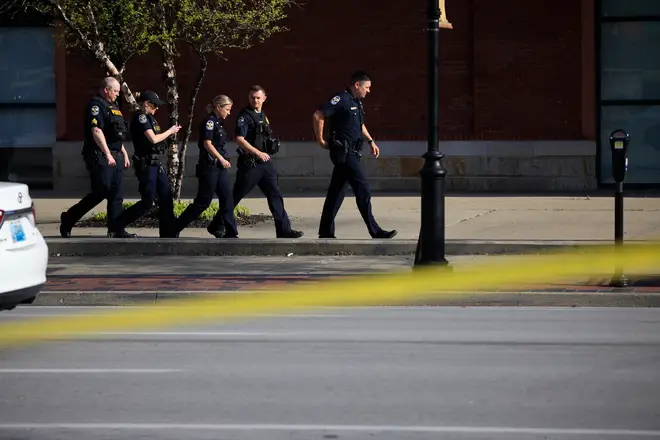 "Please pray for all of the families impacted and for the city of Louisville," Mr Beshear said.
Footage from American news outlets show several police cars, with damaged glass and medical equipment at the scene of the shooting.
US President Joe Biden paid tribute to the victims as he called for gun reform.
He tweeted: "Once again, our nation mourns after a senseless act of gun violence – Jill and I pray for the lives lost and impacted by today's shooting.
"Too many Americans are paying for the price of inaction with their lives.When will Republicans in Congress act to protect our communities?"