Ford launches hands-free driving on motorways as UK becomes first European country to greenlight system
14 April 2023, 14:43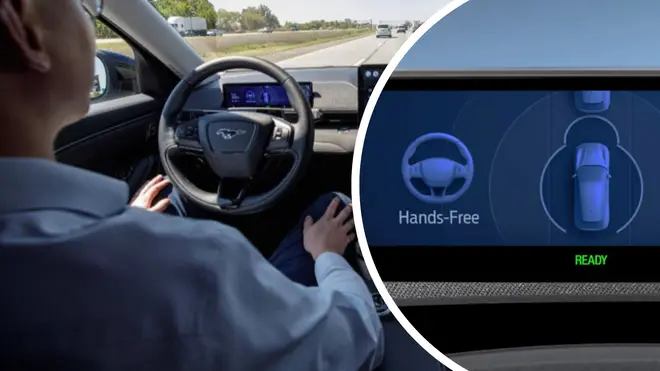 The UK has become the first European country to approve a hands-free driving system across motorways.
Ford was given the go-ahead by the Government to switch on its BlueCruise self-driving technology.
The system is only available on the 2023 Ford Mustang Mach-E, which is a pure electric vehicle.
Five radars track the position and speed of other vehicles while a forward-facing camera detects lane markings and speed signs.
BlueCruise can be activated to control functions such as steering, acceleration, braking and lane positioning on the vast majority of Britain's motorways at £17.99 a month.
Read more: Big Breakfast house sold for £4.3million after owners of the 'cursed' six-bed telly location slash price by over £1.4million
Read more: Calls for 'rat tsars' across Britain after New York appoints 'somewhat bloodthirsty' official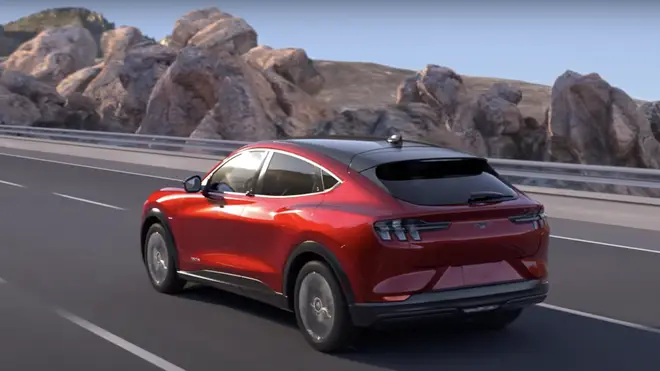 Despite users being able to take their hands off the wheel, an infrared camera checks they are keeping their eyes on the road in case human intervention is required.
If the system detects a driver is not paying attention, warning messages will be displayed on the dashboard, followed by audible alerts and then the automatic slowing of the vehicle.
The same process happens if a vehicle leaves a motorway.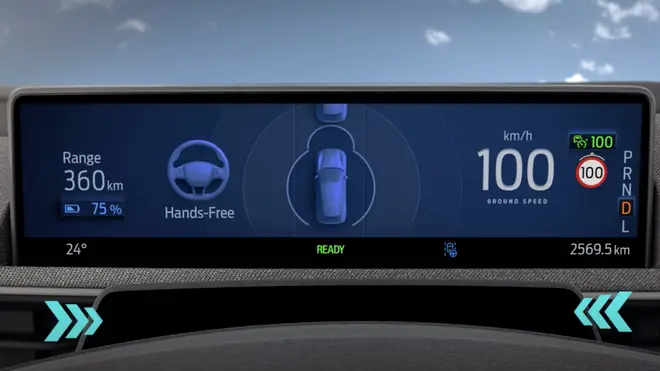 Transport minister Jesse Norman said: "It is great news that Ford has chosen Great Britain for the European launch of their BlueCruise technology, and I am delighted that this country is once more at the forefront of innovation.
"The latest advanced driver assistance systems make driving smoother and easier, but they can also make roads safer by reducing scope for driver error."
Lisa Brankin, Ford's managing director for the UK and Ireland, said: "Today marks a significant moment for our industry as Ford BlueCruise becomes the first hands-free driving system of its kind to receive approval for use in Great Britain.
"We have always strived to make technology accessible for our customers, and BlueCruise is this next step on this journey, making motorway driving a more comfortable experience."
Ford engineers conducted several test drives of its latest assistance systems, covering 100,000 miles on European roads.
Testing in Britain featured routes with hazards such as worn-out lane markings poor weather and roadworks.
Ford said it will roll out BlueCruise to more of its vehicles "in the coming years".
It was introduced in the US and Canada last year.