Foreign workers 'will need to be earning at least £30,000' to come to Britain in fresh proposals to cut migration
20 November 2023, 16:19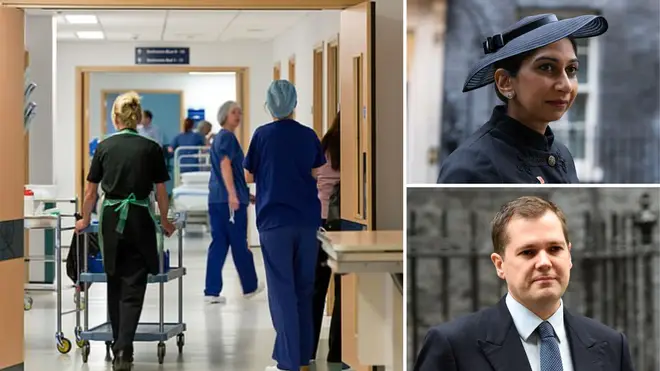 Foreign workers will need to be earning at least £30,000 to come to Britain in fresh proposals to cut net migration.
Ministers are expected to set out proposals to raise the salary threshold for skilled workers - which currently stands at £26,200 - to around the median wage of £33,000.
It is unclear whether there will also be restrictions on the number of foreign care workers allowed to come to the UK and on migrants bringing their families over.
The proposals, which are yet to be finalised, come ahead of the release of the latest net migration data on Thursday.
Annual net migration, which is the number entering the UK minus those leaving, is expected to remain at around 500,000 for the year ending June 2023 - significantly higher than they were before Brexit.
Figures peaked at 637,000 in the year ending September 2022 before dropping to to 606,000 in the year ending December 2022.
They are expected to drop yet again due to overseas students and Ukrainian refugees returning home.
Read more: PM teases 'careful' tax cuts ahead of this week's Autumn Statement but says there are no 'fairytale' answers on economy
Read more: Boris Johnson 'bamboozled' by science and 'looked broken' as he questioned Covid response, says Sir Patrick Vallance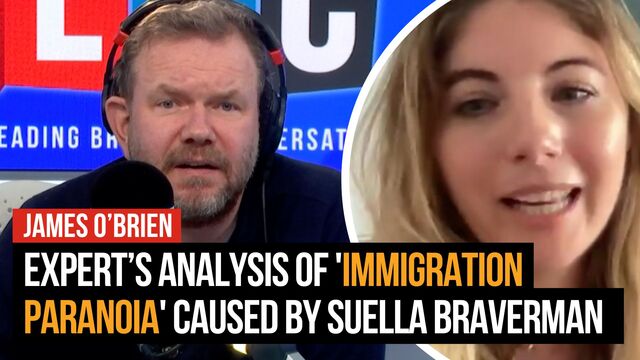 Migration Expert gives her analysis of the 'immigration paranoia' set out by Suella Braverman
The proposals are understood to have been pushed my Immigration Minister Robert Jenrick and former Home Secretary Suella Braverman before she was sacked.
Mr Jenrick previously warned that the government's failure to reduce net migration was a "betrayal" of the British public.
"Net migration is far too high. For more than 30 years, the British public have been voting for controlled migration," he told the Telegraph.
"But politicians of all stripes have failed to deliver the migration system that they're seeking.
"When we left the European Union, we took back control of the levers of migration.
"But then we went on to betray the promise by failing to establish a system which significantly reduced levels of migration.
"I want to see fundamental reform of our system, and that needs to happen as a matter of urgency."