Former Labour MP in 'dire need of cash' tried to claim £30k in taxpayers' money to fund 'extensive cocaine habit'
23 January 2023, 18:27 | Updated: 23 January 2023, 18:31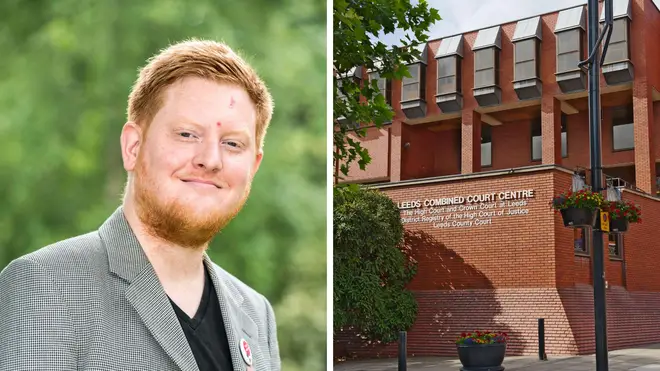 A former MP attempted to fraudulently claim up to £30,000 in taxpayers' money to fund an "extensive cocaine habit" a court has heard.
It's claimed Jared O'Mara, 41, who served as the Labour MP for Sheffield Hallam between 2017 and 2019, submitted "dishonest" invoices to the Independent Parliamentary Standards Authority (Ipsa).
O'Mara won his seat from former Liberal Democrat leader Nick Clegg in 2017, before stepping down in 2019 following a string of controversies.
O'Mara, who is autistic, is alleged to have invented a fictitious autism organisation, Confident About Autism, in a bid to claim thousands of pounds in expenses.
Financial investigations also revealed O'Mara was "living to or beyond his means" and "in dire need of cash" at the time of the claims.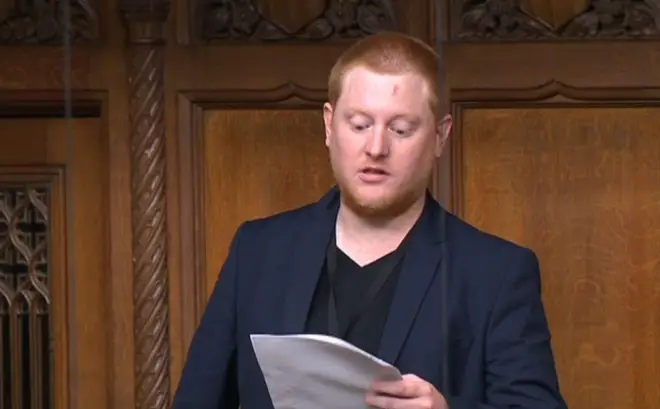 Appearing in Leeds Crown Court via video link on Monday, the former MP is said to have made four 'false' claims between June and August 2019 from a "fictitious" organisation.
Prosecutor James Bourne-Arton told the court that O'Mara saw "taxpayers' money as a source of income that was his to claim and use as he wished, not least in the enjoyment of his extensive cocaine habit".
Read more: Man guilty of robbing Olympic cyclist Mark Cavendish and wife Peta of £700,000 watches in knifepoint raid on their home
Read more: Asylum seeker who shot dead two people in Serbia murdered aspiring Royal Marine after posing as child to enter UK
The former MP also submitted two invoices and a false contract of employment that would benefit two "old friends".
The invoices related to his "chief of staff" Gareth Arnold for PR work the prosecution claim was never carried out; the false contract of employment related to his friend John Woodliff "pretending" that Woodliff worked for him as a constituency support officer.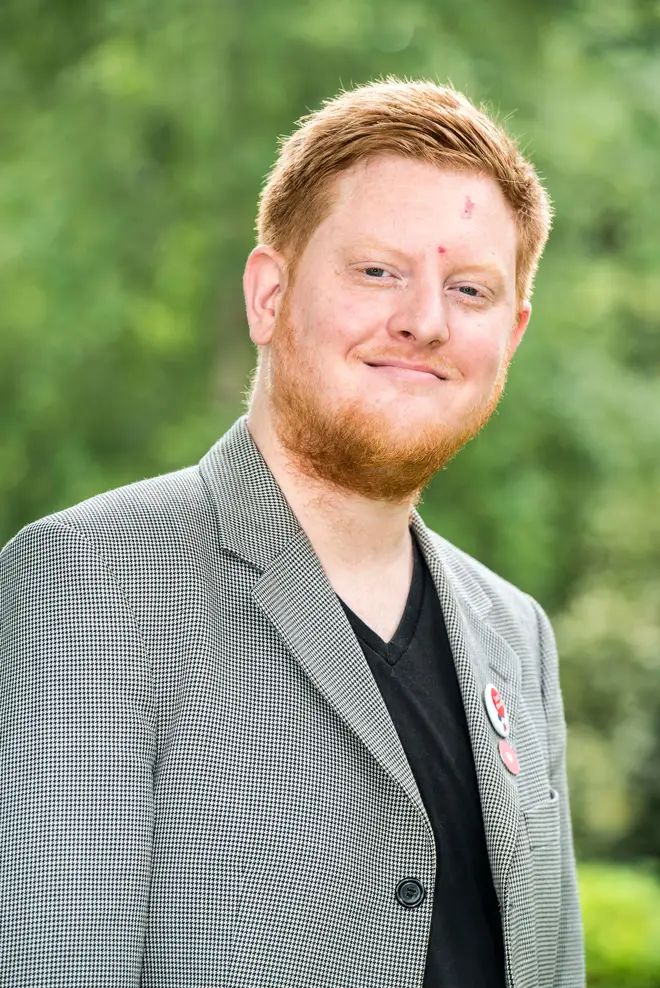 In total, O'Mara is charged with eight counts of fraud by false representation, with Arnold jointly charged with six offences, and Woodliff jointly charged with one.
It's said both Arnold and Woodliff were "persuaded" to go along with O'Mara's claims, however, the MP's alleged crimes werenflagged to South Yorkshire Police in the summer of 2019 by Arnold after he reached "a point at which he was no longer willing to participate in the fraud".
Set up after the expenses scandal to regulate MPs expenses and costs, Ipsa confirms none of the claims were ever paid out to O'Mara, after it was unable to corroborate the expenses.
In Arnold's call to police, played to jurors, he said: "It's a bit of a tricky one but yesterday I spoke to the 999 service and the mental health crisis team about my employer, who I believe is suffering a severe psychotic episode and has delusions of a conspiracy against him.
The trial continues.