Foster carer who murdered one-year-old baby she planned to adopt jailed for life
10 November 2023, 13:31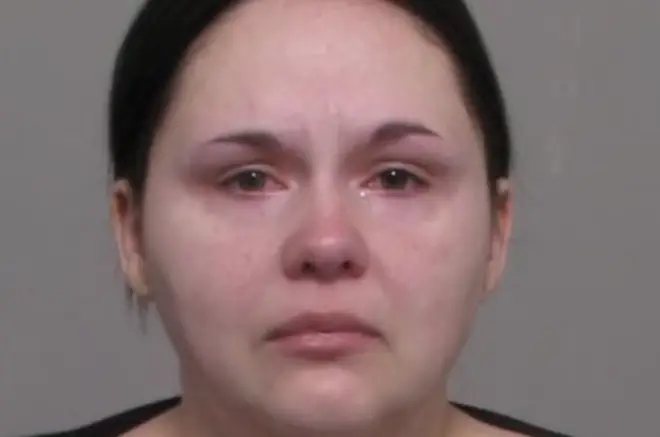 A foster carer who murdered a one-year-old baby she was in the process of adopting has been jailed for life.
Katie Tidmarsh has been found guilty of murdering Ruby Thompson more than ten years ago, when she suffered "catastrophic" brain damage that led to her death.
Tidmarsh and her husband were in the process of adopting the one-year-old when police were called to the family address in August 2012 to report Ruby had suffered a seizure and had stopped breathing.
Ruby died two days later but the case took 11 years to come to court.
Tidmarsh was told by the judge that she had lived her life "confident your past would not catch up with you".
Tidmarsh claimed that Ruby was injured after her eyes rolled back and she fell onto a rug she was sitting on.
Medical experts rejected Tidmarsh's claims, instead assessing that Ruby was injured by shaking and a high-energy impact.
The one-year-old had two previous fractures to her right shoulder, X-rays showed, as well as a broken arm, which had been treated two weeks before.
Read More: Shocking moment 'cowardly' crook steals £1,100 from disabled pensioner on mobility scooter in broad daylight
Read More: Police investigating deepfake of Sadiq Khan backing pro-Palestine protest on Armistice Day
Tidmarsh was told by the judge at her sentencing on Friday that her victim was a "defenceless young child" and that her actions "constituted a gross breach of trust".
The foster carer was "ill-equipped" to raise a child due to her mental health difficulties, Tidmarsh was told by the judge.
He went on: "You also tried to cover up what you had done by delaying medical treatment for Ruby."
Tidmarsh, of Station Road, Littlethorpe, Leicester, was also charged with two counts of causing grievous bodily harm relating to previous arm break injuries to Ruby.
She was found guilty of one of these charges and not guilty of the other.
Mr Justice Wall described Tidmarsh as an "educated and intelligent woman", but told her she had "always lied" about how Ruby had sustained injuries.
He said: "You only took her to hospital after your mother noticed that Ruby was in discomfort and not using her arm properly."
The judge told the defendant she had also lied about her mental health issues.
He said: "You deliberately covered up your mental health difficulties.
"Those actions gave the social workers confidence to entrust Ruby to your care."
Tidmarsh's conviction followed an inquest, and then lengthy court proceedings in 2017 when a judge ruled the foster carer had inflicted the injuries which resulted in Ruby's collapse and death.
This prompted a further consultation between the police and the CPS and the instruction of extra medical experts.
Tidmarsh, who was previously arrested in 2012 before facing no further action, was arrested again in 2022 and charged with murder.