French unions target half-term holidays as they announce 'unlimited' strikes at ski resorts
25 January 2023, 12:56 | Updated: 25 January 2023, 13:04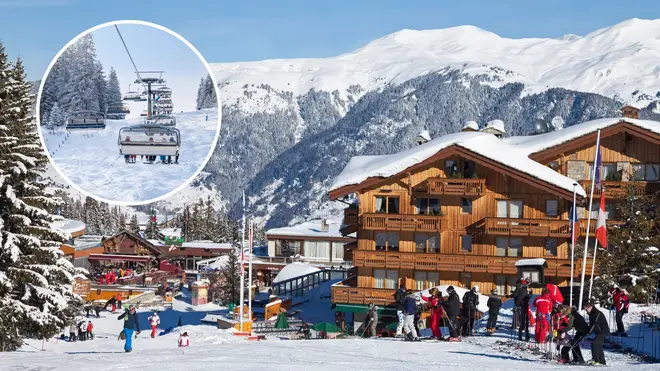 French unions have targeted the half-term holidays after voting in favour of "unlimited" strikes at Alpine ski resorts.
The industrial action follows an ongoing dispute over pension reforms, with two of the main unions covering lift and seasonal workers confirming "unlimited" strikes from the end of January.
It will coincide with the next day of mass protests against French president Emmanuel Macron over plans to increase the retirement age from 62 to 64.
The move is expected to cause chaos for Brits planning to spend their holidays in France as unions target the the busiest period for Alpine resorts.
They will have the power to close dozens of ski lifts at once, causing disruption for thousands of tourists, according to the Times.
Rolling stoppages are expected across resorts mainly in the Alps and Pyrenees.
The UK half-term is split over two weeks - from February 11 to 25 - while it runs for four weeks in France, from February 4 to March 4.
It comes after Alpine resorts were previously forced to shut due to unseasonably warm temperatures meaning a lack of snow.
Read more: 'There is no justice!': Ranting Andrew Tate bemoans Romanian judicial system as he's handed to police for questioning
Read more: Germany finally sends tanks to Ukraine as Russia vows to burn Western armour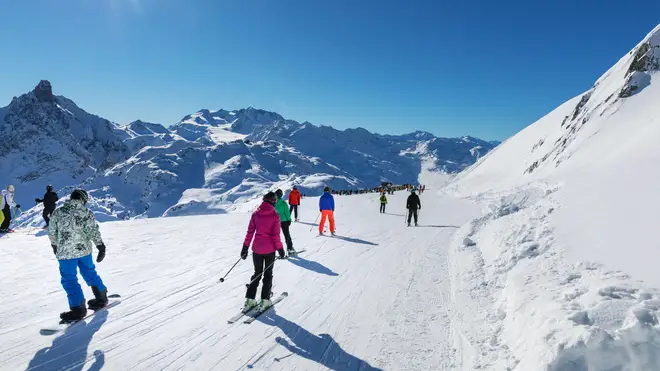 Head of the lift operators' branch of the Force Ouvrière union, Eric Becker, said: "We have decided to call for a strike during the February holidays because demands are listened to more during this period."
Confédération Générale du Travail, the other main union for staff, also filed an open-ended notice of intention to strike.
They called for "especially strong action" during the World Ski Championships in Courchevel and Méribel, which runs from February 6 to 19.
However, director of the Société des 3 Vallées lift company Pascal de Thiersant said staff were "shooting themselves in the foot".
"After almost two years of Covid then the energy problem, the unions want to pile it on again," he said.
"That's really shooting themselves in the foot."