Ukraine conflict reaches 'new level of confrontation' Russia warns, as Germany and US send tanks to war zone
25 January 2023, 06:01 | Updated: 25 January 2023, 17:08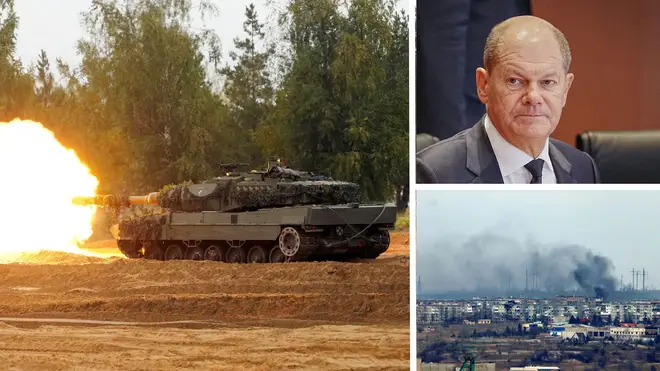 Germany's move to send modern Leopard 2 tanks to the front lines in Ukraine will 'take the conflict to a new level', Russia has warned.
Russia has branded the move a 'blatant provocation' and issued a chilling warning that the new kit will "burn like all the rest".
Russia's ambassador said: "This extremely dangerous decision takes the conflict to a new level of confrontation, and contradicts statements by German politicians about the unwillingness of the German Federation to get involved in it."
Berlin will initially send 14 Leopard 2 tanks to support Ukrainian troops. Around 30 M1 Abrams tanks will be sent from the US.
This afternoon US followed suit, saying it will send 31 Abrams tanks to Ukraine, reversing claims they are unsuitable for use in war with Russia.
Germany announced it will send the vehicles to Ukraine after President Volodymyr Zelenskyy called on the international community for more support.
Chancellor Olaf Scholz said on Wednesday Germany is "acting in close co-ordination" with its allies.
The government confirmed it will send Leopard 2 tanks and approve requests by other countries to do the same following mounting pressure.
In a statement, it said it will initially provide Ukraine with one company of Leopard 2 A6 tanks, which comprises 14 vehicles, from its own stocks.
The goal is to provide Ukraine with a total of two battalions together with other countries. The German Chancellor also gave the green light to other allies, including Poland, Spain and Norway, to send their German-built Leopards.
"The Leopard's freed!" said Katrin Goering-Eckardt, a senior member of the German Green party - which makes up part of the German coalition government.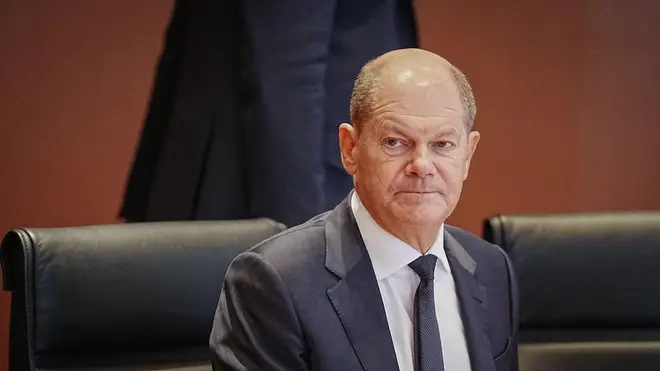 "I am convinced that many specialists understand the absurdity of this idea," Kremlin spokesman Dmitry Peskov told reporters on Wednesday.
"Simply because of technological aspects, this is a rather disastrous plan. The main thing is, this is a completely obvious overestimation of the potential (the supply of tanks) would add to the armed forces of Ukraine. It is yet another fallacy, a rather profound one," the Kremlin official said.
Mr Peskov said "these tanks will burn down just like all the other ones... Except they cost a lot, and this will fall on the shoulders of European taxpayers," he added.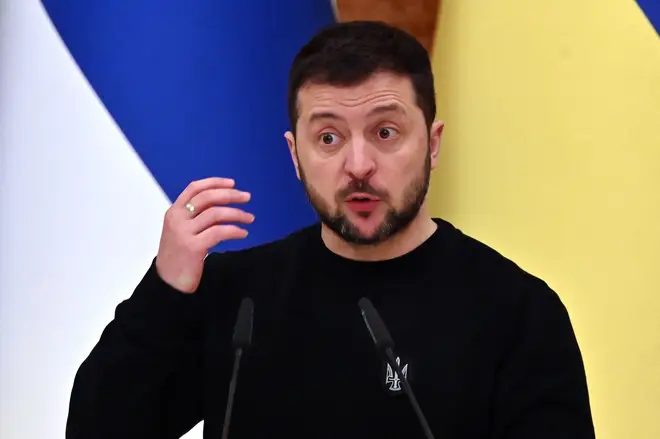 The Leopard 2s, weighing more than 60 tonnes each, are made in Germany and require Berlin to approve their export before they can be shipped to Ukraine.
Prime minister Rishi Sunak welcomed Germany's decision to supply the tanks to Kyiv, saying that alongside the UK's Challenger 2s "they will strengthen Ukraine's defensive firepower".
Meanwhile, American officials are planning to announce their intention to send Abrams tanks to the war-torn country.
Amid reports, Andriy Yermak, the head of President Volodymyr Zelenskyy's administration, wrote on Telegram: "A few hundred tanks for our tank crews - the best tank crews in the world.
"This is what is going to become a real punching fist of democracy against the autocracy from the bog."
Mr Zelenskyy said in his evening address: "There is a lot of talk about tanks now, about the modern tanks we need and about how this deficit can be filled.
"Many efforts, words, promises. But it is important to see reality; it is not five, or 10, or 15 tanks. The need is greater."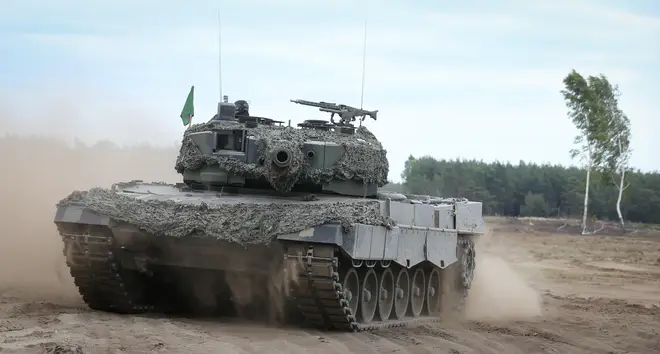 The figure now matches the number of tanks the UK has sent to the region - with 14 tanks usually known as a 'company'.
It's also the same number Poland proposed to send to Ukraine, pending the nod from Germany.
Read more: Boris: Send Ukraine tanks now to speed up its inevitable victory, boot out the Russians and end this economic pain
Read more: Met police officers lured Down Under by '£47,000 pay and six weeks' holiday'
It follows initial hesitation from Germany to send German-made vehicles to Ukraine following concerns it could escalate the conflict with Russia.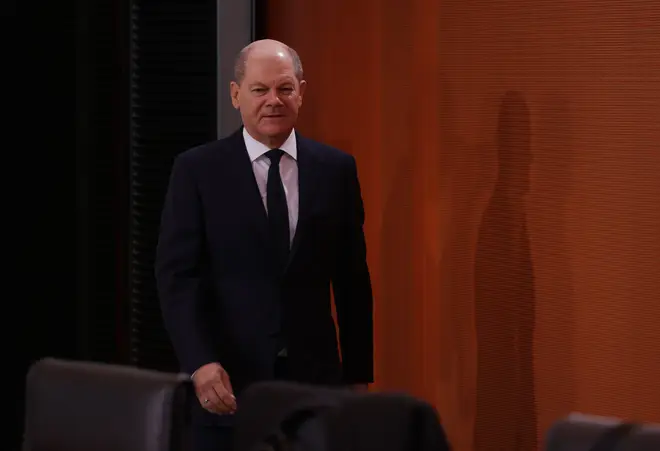 Former PM Boris Johnson weighed in on the issue of sending tanks to Ukraine and rubbished such claims of conflict "escalation", adding that sending the tanks would accelerate Kyiv's "inevitable" victory.
Writing in the Daily Mail, Johnson added: "They can, and will, drive Putin out of the whole of Ukraine. This is now a war of independence, and history teaches us that wars of independence only end one way. The question is when.