German Chancellor Olaf Scholz approves export of Leopard 2 tanks to Ukraine amid mounting international pressure
24 January 2023, 20:05 | Updated: 24 January 2023, 20:06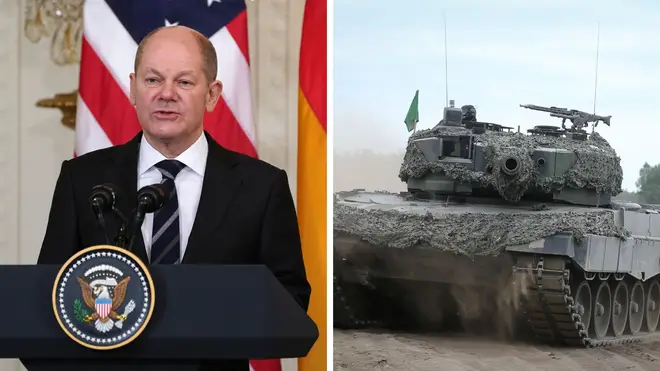 German Chancellor Olaf Scholz has announced his country is to send Leopard 2 tanks to Ukraine, allowing other countries including Poland to follow suit, reports claim.
German magazine Spiegel reported on Tuesday that the country had given the nod for 14 tanks to be sent to the war torn nation following mounting pressure from international powers.
The tanks, weighing more than 60 tonnes each, are made in Germany but require Berlin to approve their export before they can be shipped to Ukraine.
The German chancellor is also reported to have given the go-ahead for other countries to do the same.
As yet, there has been no official statement from the German government.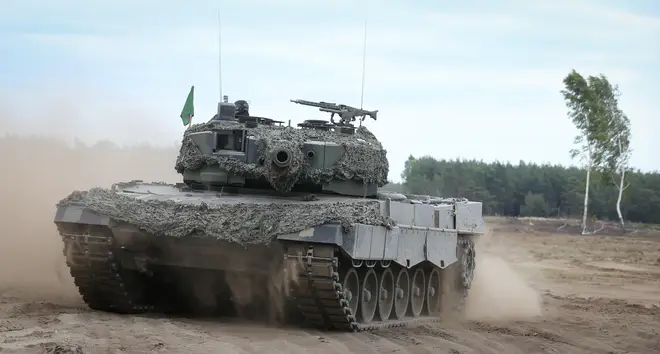 The figure now matches the number of tanks the UK has sent to the region - with 14 tanks usually known as a 'company'.
It's also the same number Poland proposed to send to Ukraine, pending the nod from Germany.
Read more: Boris: Send Ukraine tanks now to speed up its inevitable victory, boot out the Russians and end this economic pain
Read more: Met police officers lured Down Under by '£47,000 pay and six weeks' holiday'
It followed initial hesitation from Germany to send German-made vehicles to Ukraine following concerns it could escalate the conflict with Russia.
It follows comments by former Prime Minister Boris Johnson who rubbished such claims of conflict "escalation", adding that sending the tanks would accelerate Kyiv's "inevitable" victory.
Writing in the Daily Mail, Johnson added: "They can, and will, drive Putin out of the whole of Ukraine. This is now a war of independence, and history teaches us that wars of independence only end one way. The question is when.