Probe launched after Essex pub at centre of golliwog dolls row vandalised with graffiti
16 April 2023, 21:19 | Updated: 16 April 2023, 21:26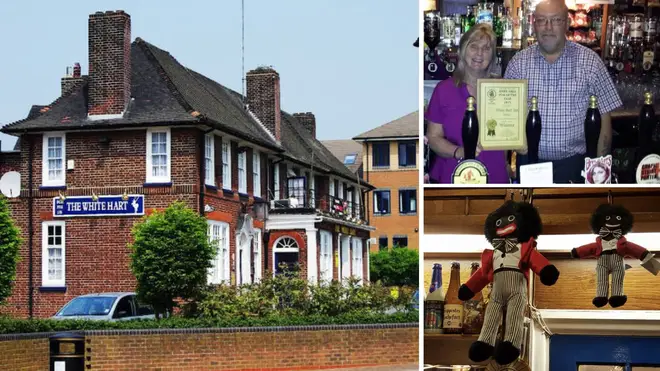 A pub in Essex where golliwog dolls were seized by the police has been vandalised with graffiti and had five windows damaged.
It comes after a collection of racist caricatures, based on 18th century minstrels, was seized by police from the White Hart Inn in Grays, Essex, as part of a probe into an allegation of hate crime.
Prior to the raid, the pub had previously displayed a collection of about 30 of the offensive toys.
Essex Police said the pub was vandalised at about 12.40am on Sunday, with officers not ruling out the possibility that the incident was linked to the dolls.
The force's district commander Tony Atkin said: "Inquiries are taking place to establish what happened in the lead up to this incident and to identify those responsible, and includes viewing CCTV footage.
Read more: Deaths of 650 patients treated by jailed breast cancer surgeon Ian Paterson to be investigated by medical experts
Read more: Prince Harry 'had heart-to-heart with King Charles' before agreeing to attend coronation
"One line of inquiry is that the criminal damage is linked to a previous incident that we are currently investigating, also linked to the White Hart Inn.
"We continue to investigate that incident and would ask the public to allow us to do so, remaining calm."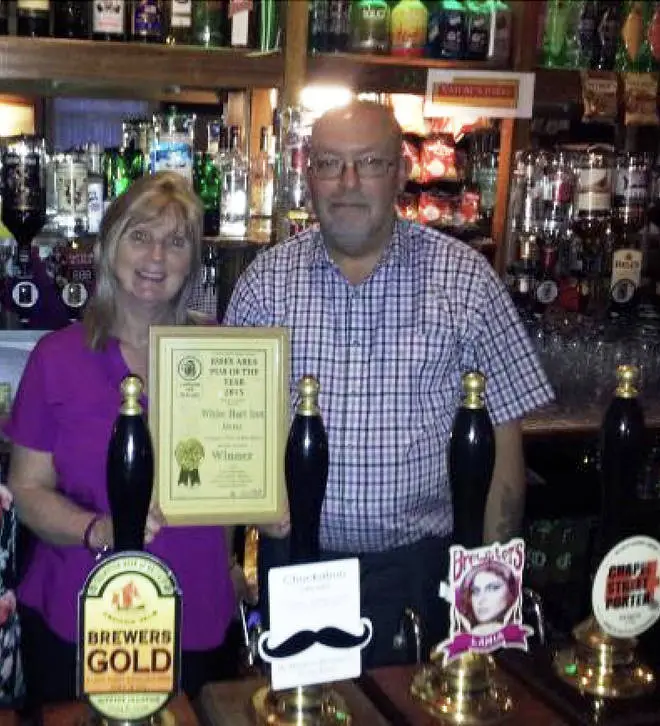 Following the seizure, the MailOnline reported that Home Secretary Suella Braverman said the force "should not be getting involved in this kind of nonsense" and should instead focus on "catching criminals".
Essex later denied being directly reprimanded by the Home Secretary.
Following the incident, the White Hart Inn was blocked from featuring in future editions of Camra's Good Beer Guide, the definitive list of the UK's best pubs, until the dolls are removed.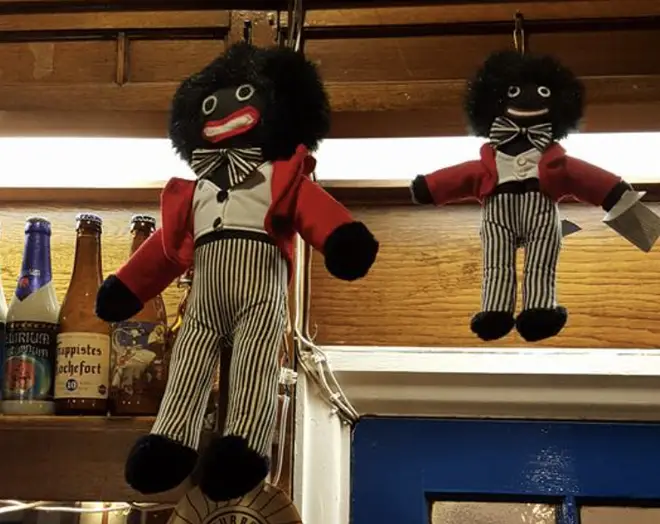 CAMRA believes pubs should be welcoming and inclusive places and it's baffling that any pub would choose to discriminate against customers or potential customers by continuing to display offensive material.
🧵👇

— CAMRA (@CAMRA_Official) April 12, 2023
But Benice Ms Ryley, who runs the pub with husband Chris, says they are not racist and remained adamant that she will keep displaying the dolls.
"I'm getting a notice printed saying 'we've got gollies on display, if you find this offensive please don't come in," she said.
"If they don't like them they can walk out the door."
No arrests have been made in connection with the alleged hate crime.