Prince Harry 'had heart-to-heart with King Charles' before agreeing to attend coronation
16 April 2023, 08:14 | Updated: 16 April 2023, 14:34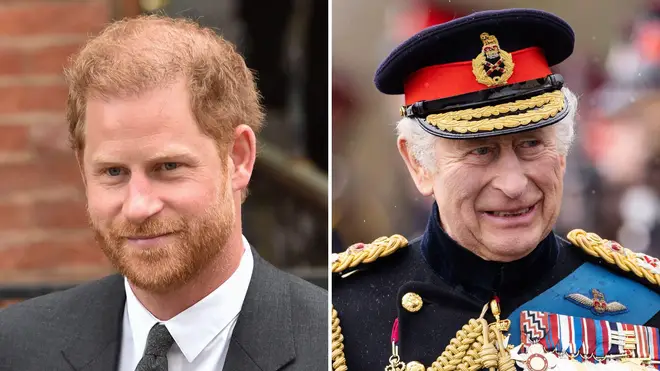 Prince Harry 'had a heart-to-heart with King Charles' before agreeing to attend his coronation after weeks of 'transatlantic ping pong' between the royals.
Prince Harry readily agreed to attend King Charles' coronation after a personal chat with him - in a bid to "show support for his father".
It comes after reports that negotiations went on like "transatlantic ping pong" as the royals tried to determine what role Harry might play, where he might sit and security arrangements.
Charles is "happy" with Harry's decision to attend and "understands" that Meghan will instead stay with the children in the US for Archie's birthday, sources told the Sun.
They added that there is a "willingness and wanting to mend on both sides" of the Atlantic - but it is unclear whether that applies to other senior royals including William and Kate too.
Harry and William are said to have not spoken since the release of his tell-all memoir, in which he revealed several details about family feuds over the years.
Harry labelled his older brother his "arch-nemesis" and accused him of physically attacking him.
Read more: Meghan 'wouldn't want to play second fiddle to Kate' and 'would have gone to the coronation if she had a prominent role'
Read more: King Charles 'cuts non-royal dukes from guest list' in coronation culling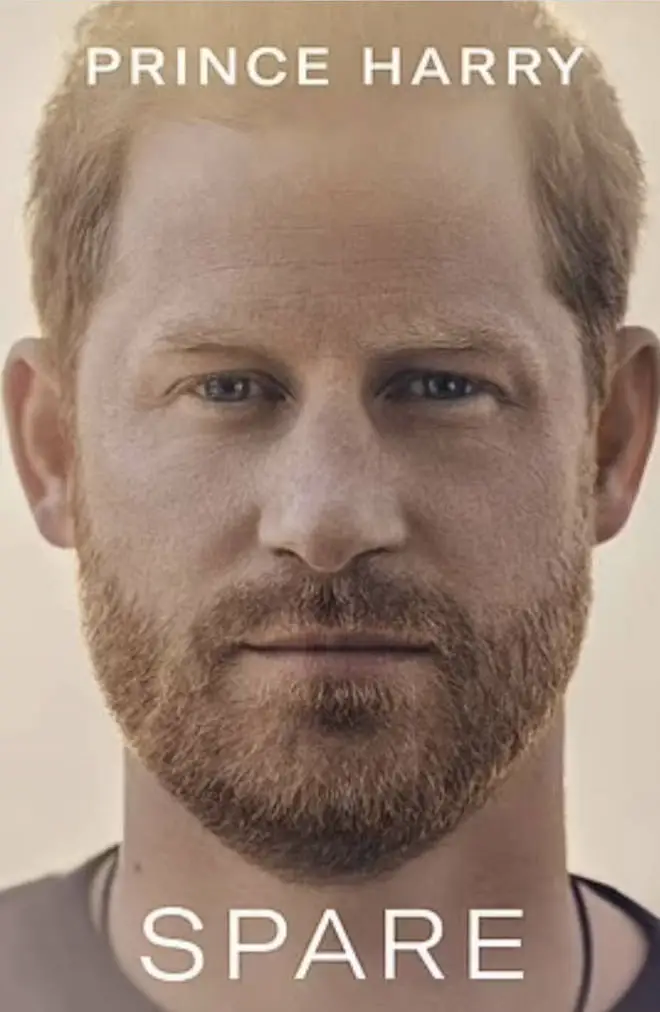 As he has stepped down as a working royal, Harry will not play a role in the coronation and will not appear on the Buckingham Palace balcony for the flypast.
It is also not anticipated that he will take part in the procession back to the palace.
Harry will stay at Frogmore Cottage one last time during his fleeting visit to the UK for the event, after having been evicted from the royal estate in January.
Despite being just two fields away from his brother, who lives in Adelaide Cottage with his family, Harry is expect to get the cold shoulder.
Queen Camilla has also been left "hurt" by his book, after he called her "dangerous" and a "villain".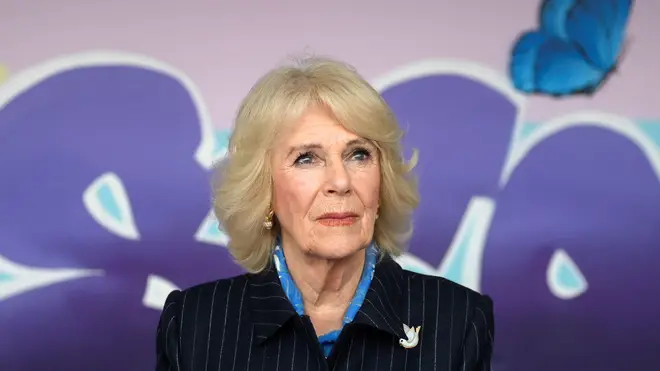 Read more: Queen Camilla 'hurt' by Harry's memoir claims in which he branded her 'dangerous' and a 'villain'
It comes after Charles expressed his "pride" in his two sons during a visit to Sandhurst on Friday.
"Speaking as a father of two alumni of this academy who remembers their passing out parades, I know they will be full of immense pride in witnessing you on parade," he said.
The King is understood to want to use his coronation as an olive branch to mend rifts in the family and bring everyone back together.
The atmosphere inside the Palace is "generally quite forgiving" as preparations continue for the event.
A spokesman for Buckingham Palace did not comment.