Queen Camilla 'hurt' by Harry's memoir claims in which he branded her 'dangerous' and a 'villain'
15 April 2023, 23:58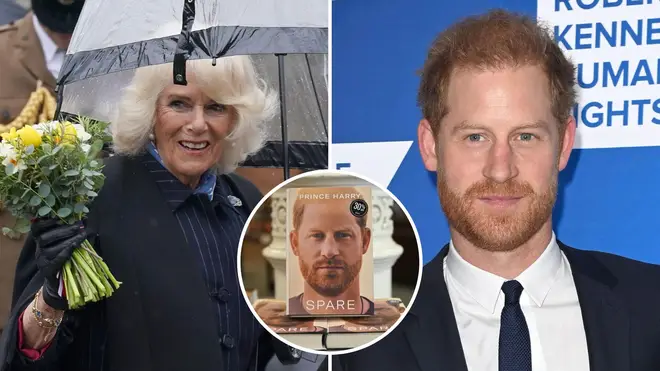 Queen Camilla is said to have been 'hurt' by revelations made by Harry as part of his tell-all memoir Spare, after the prince branded her 'dangerous' and a 'villain'.
According to the Marchioness of Lansdowne, 68, a close friend of the Queen Consort, the royal was left confused when Harry began suggesting she regularly leaked stories about the royal family to the media in order to bolster her image.
As part of the memoir, Harry claimed to have "complex feelings about gaining a step-parent" who he thought "had recently sacrificed me on her personal PR altar".
Describing Camilla as leaving "bodies in the street", Harry also claimed his brother William "begged" Charles not to marry her for fear she would become their "wicked stepmother".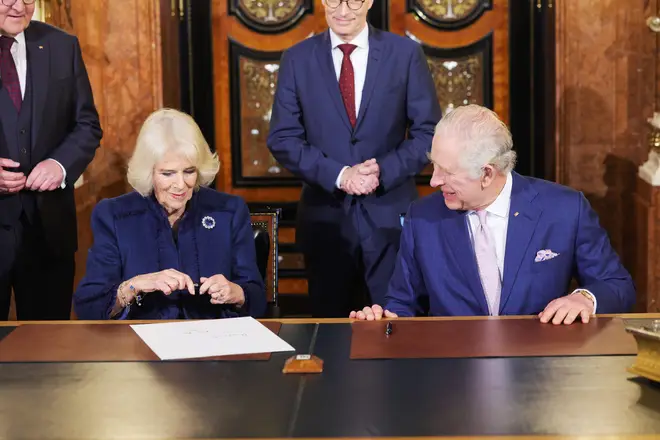 "It was not stamping of feet or gnashing of teeth, it was much more of an eye-roll response," an aide told the Sunday Times in response to the book's revelations.
The Marchioness of Lansdowne is one of six women named as the "Queen's companions" and is described as a close confident of the Queen Consort.
A new role that replaces the traditional and widely outdated term ladies-in-waiting, the Marchioness is a deputy lieutenant of Wiltshire and interior designer, otherwise known as Fiona Shelburne.
Read more: King Charles 'cuts non-royal dukes from guest list' in coronation culling
Read more: Meghan 'wouldn't want to play second fiddle to Kate' and 'would have gone to the coronation if she had a prominent role'
"Of course it bothers her, of course it hurts," Lansdowne adds on the subject.
"But she doesn't let it get to her. Her philosophy is always, 'Don't make a thing of it and it will settle down — least said, soonest mended.'"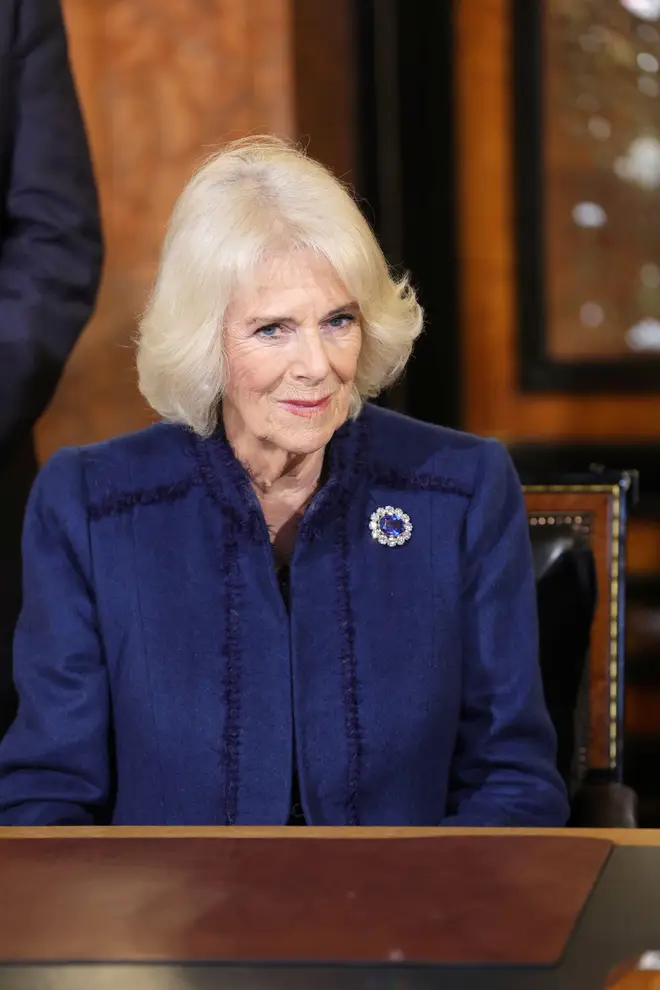 The claims Camilla felt wounded follow a series of television interviews conducted in order to promote the Prince's book.
The former Mrs Parker Bowles was once declared "the most hated woman in Britain", widely seen as the villain in Princess Diana's story.
It follows the news King Charles is understood to have cut non-royal dukes from the guest list for his coronation.
King Charles' coronation - due to take place in three weeks - will mark the beginning of a new era for the monarchy with several changes said to be introduced for the slimmed-down event.