Family of man who drove off collapsed bridge sues Google Maps for 'misguiding him to death'
21 September 2023, 09:18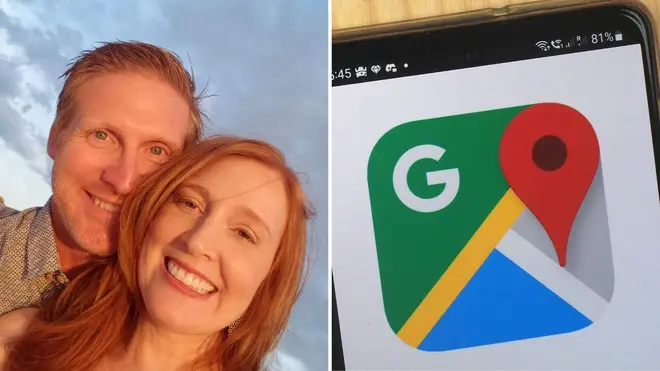 The family of a man who drove off a collapsed bridge are suing Google for 'failing to update its navigation system'.
Philip Paxson, 47, was using Google Maps to drive home from his daughter's birthday party on September 30 last year when his Jeep Gladiator plunged into Snow Creek in Hickory, North Carolina, and he drowned, according to a lawsuit filed on Tuesday.
During Mr Paxson's journey, the GPS put him on the unfamiliar path of the bridge, which had collapsed almost a decade earlier and was never repaired, the lawsuit said.
His family are now suing Google for negligence, saying it failed to update its navigation system.
Read more: Rishi's green gamble: PM cuts 'unacceptable costs' for families as he scales back net zero targets on cars and boilers
Read more: Charles and Camilla join Macrons and A-list stars at Palace of Versailles banquet with luxury champagne-soaked chicken
Mr Paxson's widow, Alicia, said: "Our girls ask how and why their daddy died, and I'm at a loss for words they can understand because, as an adult, I still can´t understand how those responsible for the GPS directions and the bridge could have acted with so little regard for human life."
State troopers who found the father-of-two's body in his truck said there were no barriers or warning signs near the bridge.
He drove off the unguarded edge and crashed about 20 feet below, the lawsuit said.
It also named several private property management companies allegedly responsible for the bridge and adjoining land.
The lawsuit adds that Google had previously been notified about the collapse and several attempts had been made for the route information to be updated.
A Google spokesman said: "We have the deepest sympathies for the Paxson family.
"Our goal is to provide accurate routing information in Maps and we are reviewing this lawsuit."