Rishi's green gamble: PM cuts 'unacceptable costs' for families as he scales back net zero targets on cars and boilers
21 September 2023, 00:14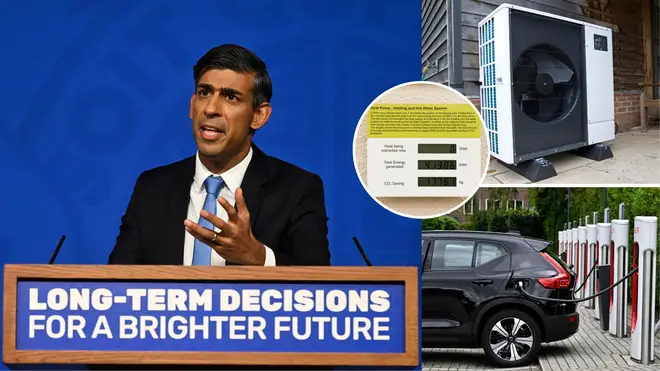 Rishi Sunak has cut back on the government's net zero plans in a bid to spare families from the 'unacceptable costs' they would impose.
Rishi Sunak confirmed on Wednesday he will delay the ban on the sale of new petrol and diesel cars until 2035 as he watered down a string of flagship environmental measures that sparked a huge Tory row.
As well as pushing back the ban on petrol and diesel cars in Wednesday's announcement, Mr Sunak also said he will give people "far more time" to change over to heat pumps in their homes.
Mr Sunak cited the "unacceptable costs" these targets would have imposed on British families as the reason behind the decision.
"It cannot be right for Westminster to impose such significant costs on working people," he said.
"We seem to have defaulted to an approach which will impose unacceptable costs on hard-pressed British families, costs that no one was ever really told about and which may not actually be necessary to deliver the emissions reduction that we need."
His decision was announced despite the anticipated "furious" backlash from Tory MPs and those in the business and motor industry.
Conservative MP Chris Skidmore advisises No10 to rewind on their Net Zero U-turn
Announcing the plans, Mr Sunak watered down some of the government's net zero pledges, he said: "At least for now, it should be you that makes that choice, not the Government forcing you to do it."
He also gave people 'far more time' to change over to heat pumps in their homes.
"We'll never force anyone to rip out their existing heat pump... You'll only have to make the switch when you're replacing your boiler anyway, and even then, not until 2035," he said.
He also introduced a new exemption for households, and increased the boiler upgrade scheme from £5,000 to £7,500 with "no strings attached".
Mr Sunak conceded there is "lots of resistance" to his row back on climate pledges, as he dodged a question on whether he was making the move in a panic ahead of the next general election.
He has since faced a slew of backlash from Tory MPs, Labour and those in the motor industry.
Former energy minister Chris Skidmore told LBC: "There's a complete lack of certainty, clarity, and consistency over the UK's Net Zero pathway."
While Tory peer Zac Goldsmith - who resigned over Mr Sunak's "apathy for the environment" - called for a snap election in the wake of the policy announcement.
Labour's Shadow Environment Secretary Steve Reed also accused the prime minister of selling "out the biggest economic opportunity of the 21st century...that is for Britain to lead the world in the transition to the green economy".
He also added that his party would reverse Mr Sunak's decision if they are elected in next year's general election.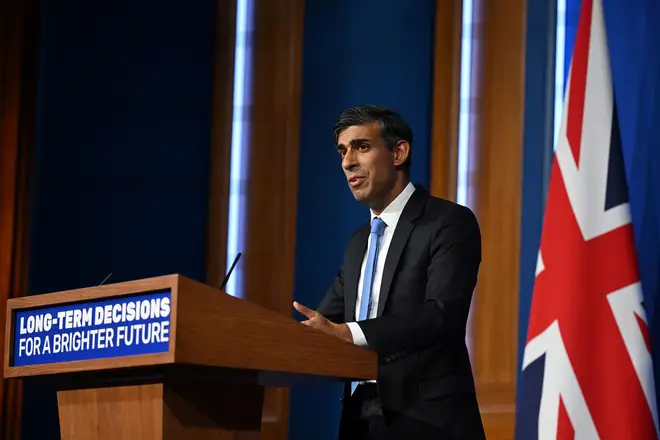 Others have backed the delays, former prime minister Liz Truss welcomed Rishi Sunak's weakening of net zero policies and urged him to go further to scrap the windfall tax on oil and gas and lift the fracking ban.
"I welcome the delay on banning the sale of new petrol and diesel cars, as well as the delay on the ban on oil and gas boilers. This is particularly important for rural areas," she said in a statement.
"I now urge the Government to abolish the windfall tax on oil and gas and lift the fracking ban, which would reduce people's energy bills and make the UK more competitive."
Read more: Rishi Sunak's weakening of Net Zero policies is his 'stupidest intervention' to date, asserts James O'Brien
The measures unveiled:
Ban on sale of new petrol and diesel cars pushed back to 2035
More time to switch to heat pumps - with boiler upgrade grants increased to £7,500
Ban on onshore wind being lifted
No ban on oil and gas in the North Sea
Rules out tax on meat and new taxes on flights
Rules out plans for up to SEVEN recycling bins
Rules out compulsory car sharing
Ex-PM Boris Johnson weighed in on the issue, warning Rishi Sunak not to "falter" on key climate crisis initiatives.
The former prime minister told the Conservative leader that he cannot afford to "lose our ambition for this country" as he argued policies were generating jobs and driving growth.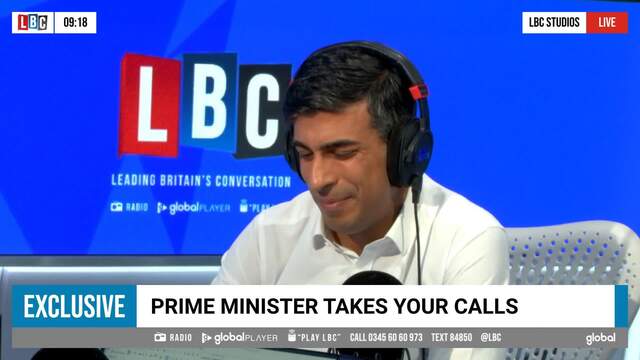 Rishi Suank tells LBC he discusses Net-Zero with his daughters
The plans have caused a split among green-minded Tory MPs and those who want to stall green plans in a bid to save costs for families.
The car industry has also reacted angrily, with Ford warning that delaying the ban on new petrol and diesel vehicles will "undermine" its needs from the Government.
In a statement, Mr Johnson said that businesses "must have certainty about our net zero commitments".
"The green industrial revolution is already generating huge numbers of high quality jobs and helping to drive growth and level up our country," he added.
"Business and industry - such as motor manufacturing - are rightly making vast investments in these new technologies.
"It is those investments that will produce a low-carbon future - at lower costs for British families.
"It is crucial that we give those businesses confidence that government is still committed to net zero and can see the way ahead.
"We cannot afford to falter now or in any way lose our ambition for this country."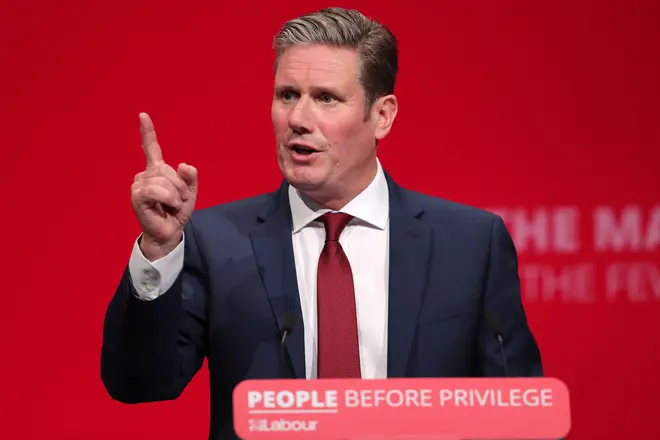 It was Mr Johnson who in 2020 announced plans to bring the ban on new cars being powered solely by fossil fuels to 2030.
However, Sir Jacob Rees-Mogg, who served in Mr Johnson's cabinet as one of his most ardent supporters, called him a "net zero zealot".
He backed Mr Sunak's plans to water down measures, with the Prime Minister still voicing commitment to reaching carbon neutrality in 2050.
Sir Jacob told BBC Radio 4's World At One programme: "I've never been as much of a net zero zealot as Boris is.
"I mean, he genuinely believes in a more high wire approach in this area.
"I like to have a safety net under any high wire and I think what the Government's doing now is using the safety net. And I think it's absolutely right. I could not be more supportive of what the Prime Minister is doing under these circumstances."