'Beyond partisan politics': Both parties must agree on climate change to secure green future, says Gordon Brown
25 September 2023, 06:57 | Updated: 25 September 2023, 08:07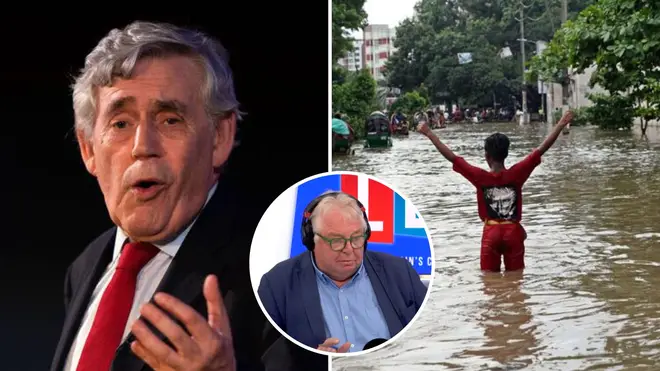 Both the Tories and Labour must agree on climate change to secure a green future, Gordon Brown has said.
Speaking on LBC's Nick Ferrari at Breakfast, Mr Brown said Rishi Sunak and Keir Starmer should be working together to make an agreement that will "survive elections".
He said Mr Sunak's recent announcement confirming plans to cut back on the government's net zero plans had caused "real surprise" and "sadness" over the issue becoming a "political football" for the next general election.
"If you're going to deal with a long-term problem like climate change, what you've got to do is get a consensus across the country," Mr Brown said.
"I think Rishi Sunak should have been talking to Keir Starmer and they should have said 'Look, one of us will be in power in the next few years, we've got to have a plan that's sensible for business...'
"They've got to know when electric cars will be the only cars you can buy, they've got to know when heat pumps are required, so let's have an agreement on this that survives elections."
Mr Brown added that it has got to get "beyond partisan politics" for Britain's future.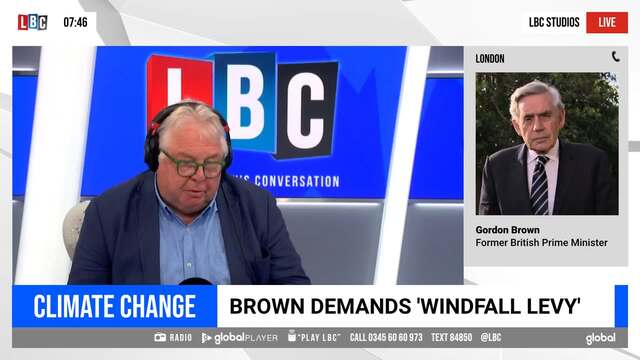 Gordon Brown sheds a light on his view on Net Zero
It comes after the former Prime Minister said that major oil producers like Saudi Arabia, the UAE, Qatar and Norway benefited from a "lottery style bonanza" after the revenues of their state-owned oil companies more than doubled in 2022.
Mr Brown said that he wanted these oil producers to pay a global windfall levy of 3% of their earnings. That would amount to $25 billion (about £20 billion) for 2022.
He added that the tax on these petro-states would help launch a deal for a wider $1 trillion climate finance fund, to be brokered at the COP 28 climate summit in Dubai in November and December.
Mr Brown, now a UN envoy, said his deal could stop talks at COP 28 from breaking down into stalemate.
Read more: People know time's up for a safe climate. What's next?
Read more: Boris blasts Rishi over Net Zero plans as PM poised to 'water down' climate change commitments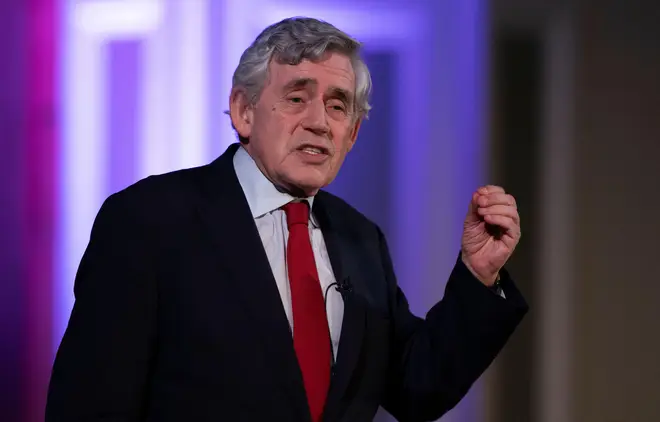 He said: "Petro-states have recorded almost unimaginable profits from the rise in oil price in recent years. Pre-COVID, global oil and gas revenues were, according to the International Energy Association (IEA) running at $1.5 trillion a year.
"In 2022, they soared to an unprecedented $4 trillion.
"To put these extraordinary figures into context, $4 trillion is 20 times the entire global aid budget. It is an income so big that it exceeds the entire GDP of the United Kingdom."
"These producer states have done literally nothing to earn this unprecedented windfall. It represents one of the biggest ever transfers of wealth from poor to rich nations.
Read more: Sunak bows to Indian PM's demands as UK pledges record climate change fund contribution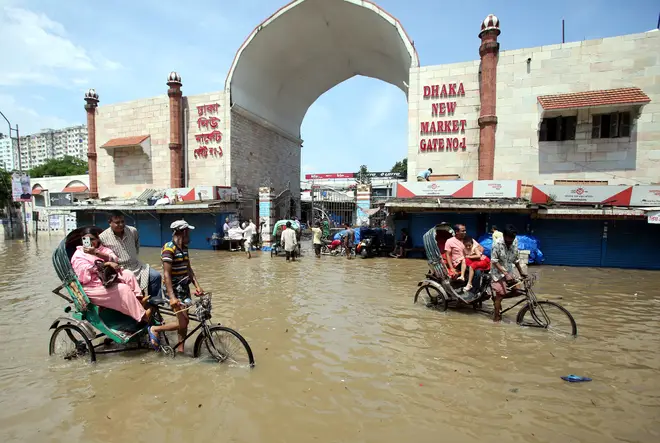 "I am therefore calling on these states which have benefited so much to contribute to a new Global Windfall Levy to help the fight against climate change.
"Given that the high price of oil and gas has been the principal reason why an additional 141 million people have been pushed into extreme poverty, it is the very least they could do."
Under Mr Brown's plan, developed economies could offer guarantees of $200bn at COP 28, with funds to be used to refinance multilateral development banks that would fund a $1 trillion pot to help mitigate the effects of climate change on developing nations.
Mr Brown has written to the new chair of the G20, Brazilian President Lula da Silva to hold talks with oil-producing countries ahead of COP 28.
He said: "The consequences of such a grand gesture would be immense. At last, we would be implementing the principles which underlaid the "billions to trillions"' plan of the 2015 Addis Ababa summit which proposed to make public funding the platform for mobilizing private finance.
"And most of all we would be given crisis-torn countries what has been absent in recent summits: hope."
Mr Brown, 72, was the Labour Prime Minister from 2007-2010. He is currently the UN's special envoy for global education and the World Health Organisation's ambassador for global health financing.