Government to send channel migrants 4,000 miles to Ascension Island as 'sensible' Rwanda alternative
6 August 2023, 23:36 | Updated: 7 August 2023, 08:15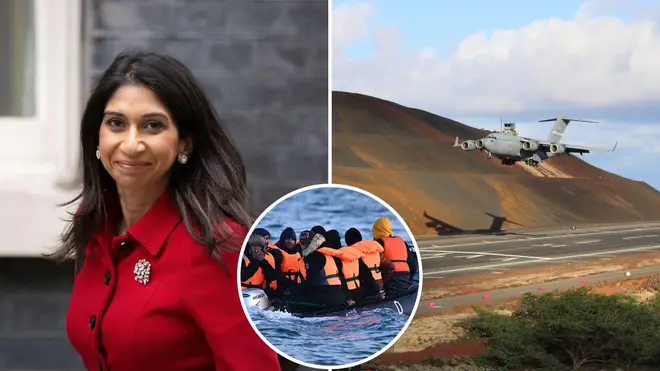 Small boats migrants crossing the channel could face deportation to Ascension Island in a 'Plan B' move by the government should their Rwanda policy fail.
Ministers are said to be drawing up new proposals to send illegal migrants some 4,000 miles as an alternative, describing the plans as the "sensible thing to do".
Up to five other countries – all of which are believed to be in Africa – are believed to be vying to secure a deal with the Home Office similar to that of Rwanda.
Located in the Atlantic Ocean, the isolated volcanic island is situated 1,000 miles from the coast of Africa and 1,400 miles from the coast of South America.
Part of the British Overseas Territory of Saint Helena, Ascension and Tristan da Cunha, the 34 square mile territory will act as a 'Plan B' for the government should deportation attempts to Rwanda fail - despite having no hospital.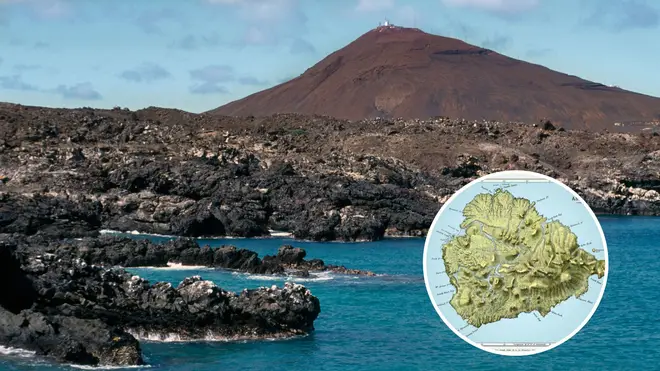 It forms part of the government's latest hard stance on immigration, with fines for bosses who employ illegal migrants set to triple to £60,000 per employee from the start of next year.
The move is set to come as a strong deterrent, making the employment of illegal migrants economically damaging for businesses.
A view shared by immigration minister Robert Jenrick, the MP argues "unscrupulous" bosses allowing the employment of undocumented workers assists people smugglers.
Home Office ministers are yet to decide which of the five alternative back-up options is likely to prove the most practical according to sources, should the government's Rwanda scheme be blocked by the courts.
Costing an estimated £140 million, the government's Rwanda deal was declared unlawful on human rights grounds in June after it was presided over by the Court of Appeal.
According to a senior government source: "Other plans could be used if we're frustrated legally on our relocation scheme, even though we are confident it is lawful and await the Supreme Court judgment.
Read more: Labour would have 'no choice' but to house migrants on barges and ex-military bases if voted into government
Read more: Suella Braverman says lawyers who help migrants cheat the system are 'criminals and conmen' who 'need to be jailed'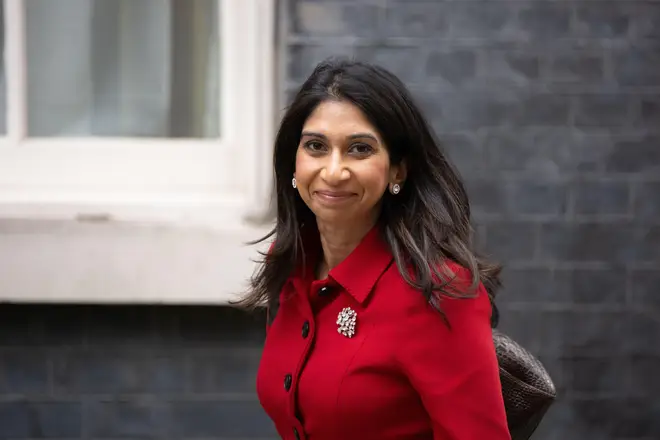 The source added: "This is the right and sensible thing to do – and it's what our voters would expect of us."
It's believed the choice of Ascension Island came about due it being British territory, with the government hoping the link would remove some of the legal difficulties seen with Rwanda and deportations to a foreign state.
However, logistical difficulties could arise where safety is concerned, given Ascension has no hospital.
Sources also suggest the island would act as a processing facility rather than a destination location.
It follows the Home Secretaries comments over the weekend suggesting that lawyers who assist migrants in cheating the immigration system "need to be jailed".