Greta Thunberg dodges jail despite being found guilty of disobeying cops after blocking an oil depot in Sweden
24 July 2023, 14:13 | Updated: 17 November 2023, 11:25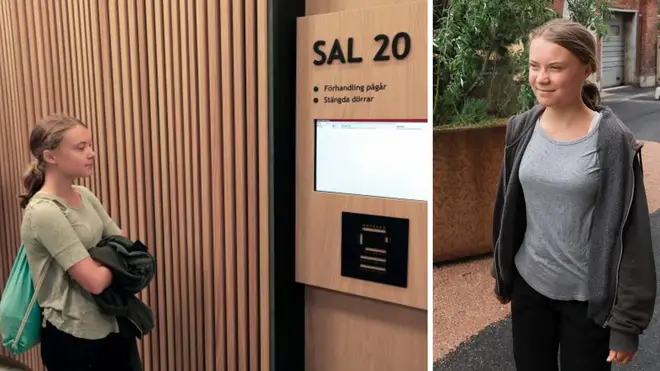 Climate campaigner Greta Thunberg has avoided jail despite being found guilty of disobeying police after blocking an oil depot.
Thunberg and other activists were detained after they stopped traffic in the oil terminal of the port in Malmö, southern Sweden, on June 19.
"My actions are justifiable," Thunberg told the court, according to the Sydsvenskan newspaper. "I believe that we are in an emergency that threatens life, health and property. Countless people and communities are at risk both in the short term and in the long term.
"It's correct that I was at that place on that day, and it's correct that I received an order that I didn't listen to, but I want to deny the crime," she told the court when asked about the charge against her.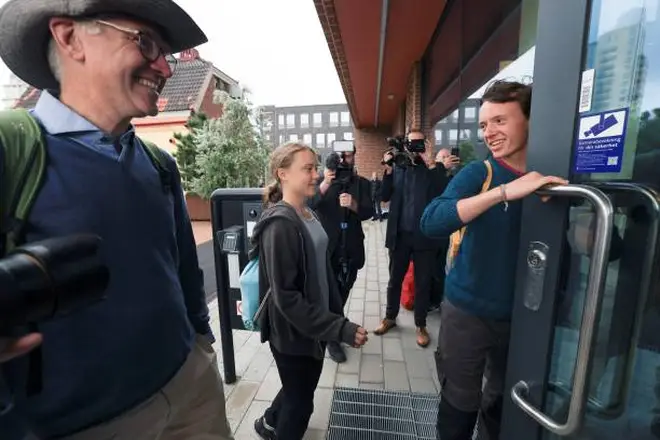 Read More: Greta Thunberg faces jail over charge of 'disobeying police' at climate protest as activist given court date
Read More: Greta Thunberg hauled off by police as she protests against windfarms
After a short trial, she was found liable for her actions and sentenced her to pay a fine of 1,500 kronor (£112) plus an additional 1,000 kronor to the Swedish fund for victims of crime.
It was reported that the charge against Thunberg could at-most result in a six-month jail sentence, however normally resulted in a fine.
The June rally, organised by environmental activist group 'Ta tillbaka framtiden' (Reclaim the Future), tried to block the entrance and exit to the Malmo harbour to protest against the use of fossil fuel.
"We choose to not be bystanders, and instead physically stop the fossil fuel infrastructure. We are reclaiming the future." Thunberg said in an Instagram post at the time.
Greta Thunberg was just 15 when she started her 'School Strike for the Climate' in front of Sweden's parliament in Stockholm.
She and a small group of youths founded the Fridays for Future movement, which quickly became a global phenomenon.
On top of her climate strikes, the young activist regularly lambasts governments and politicians for not properly addressing climate issues.