'Groom on his stag do' stopped by police at British Grand Prix after friends made him wear Just Stop Oil t-shirt
12 July 2023, 11:46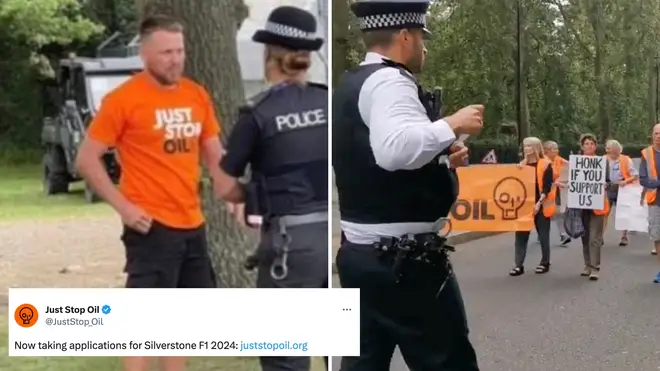 This is the moment a groom on his stag do was stopped by police at the British Grand Prix after being forced to wear a Just Stop Oil t-shirt by his mates.
The image shows the man being given a stern talking to by police officers at Silverstone.
The man is pictured wearing a bright orange t-shirt with the Just Stop Oil logo plastered on the front in the image which has been posted on social media bearing the caption: "British Grand Prix today, it's this blokes stag and his mates have made him wear this, keeps getting stopped by the police."
Just Stop Oil have confirmed the man is not a member of their organisation.
There have been heightened concerns the group may have tried to target the F1 after stunts at Wimbledon and The Ashes.
Read more: Europe's Cerberus heatwave claims first life as worker dies in 40C heat and British tourist faints at Colosseum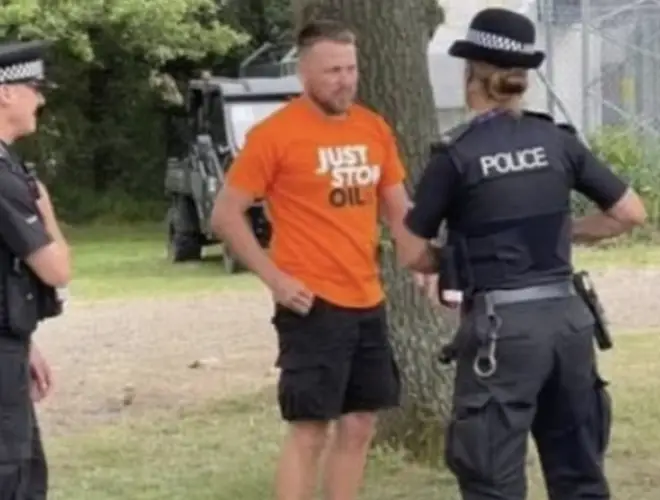 Yesterday the group carried out further protests in London as they continue their calls for the government to halt all new licences and consents for oil gas and coal projects in the UK.
They marched from Piccadilly Circus and Trafalgar Square, bringing traffic to a halt.
Sara Makhmudova, 20, who took part in the protests said: "I am taking action with JSO because I have tried everything else and nothing has worked.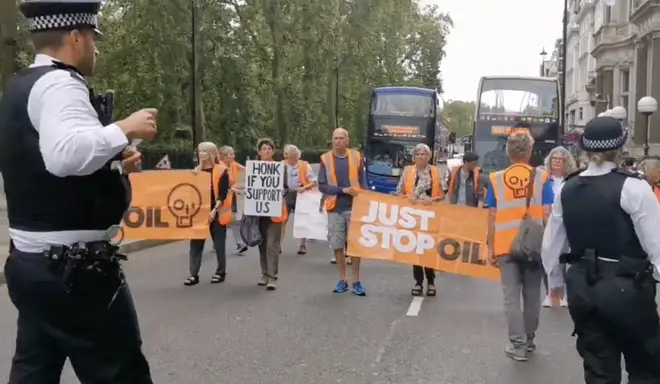 "We are now in the middle of the climate collapse which the government has been ignoring for decades. It's clear that nothing short of mass disruption will force them to act."
The protest came as parts of Europe struggled in temperatures as high as 45C - with human-linked climate change said to be at the cause.