Guardian cartoonist Steve Bell 'sacked' after Netanyahu drawing accused of being anti-Semitic
16 October 2023, 08:43 | Updated: 16 October 2023, 10:01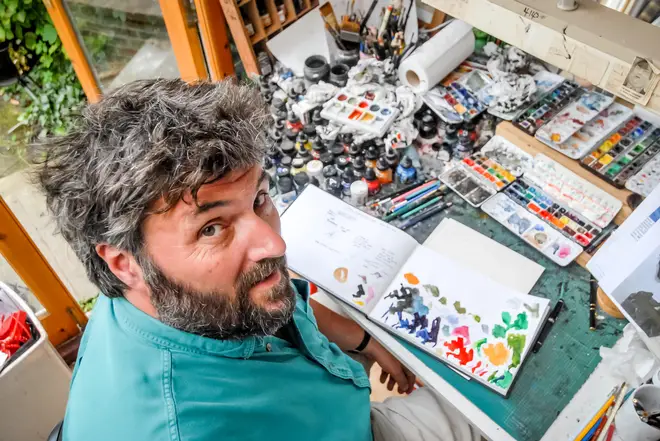 The Guardian cartoonist Steve Bell says he has been sacked after he drew a cartoon of Benjamin Netanyahu that was accused of being anti-Semitic.
Bell, who has attracted controversy for a number of past works, drew the Israeli prime minister operating on his own body, which bears a cut in the outline of the Gaza Strip.
A caption read "Residents of Gaza, get out now" - a reference to Israel telling residents there to flee south ahead of an expected ground invasion.
Critics said its imagery was similar to Shylock, the antagonistic Jewish moneylender from Shakespeare's the Merchant of Venice who insists on the "pound of flesh" he is owed.
Read more: Hunt for Palestine supporters with 'pro-Hamas hang-glider signs', as Suella Braverman vows crackdown
Bell, who has worked at The Guardian for four decades, said the paper now refuses to print his work.
He defended the Netanyahu cartoon, saying it was "impossible to draw this subject for The Guardian now without being falsely accused of using 'anti-Semitic tropes", and claimed it was a reference to a 1960s cartoon about former US president Lyndon B Johnson.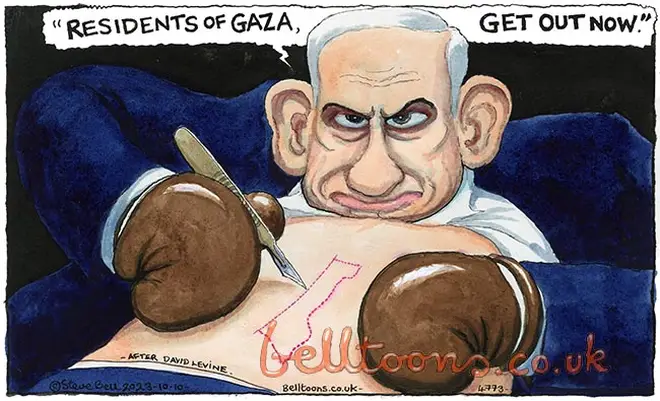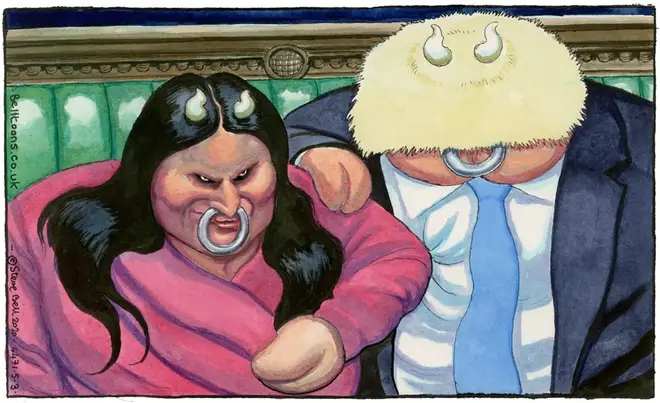 "The cartoon is specifically about Benjamin Netanyahu's disastrous policy failure which has led directly to the hideous recent atrocities around Gaza, and about his proposed response that he had announced, using his actual words addressing the citizens of Gaza," Bell told the Jewish Chronicle.
"The Guardian has every right not to publish my cartoon if it so chooses, but it should not do so using entirely contrived and false reasons.
"All that does is inhibit discussion of a dreadful but important subject."
He will remain at the paper until April 2024.
The Guardian said: "The decision has been made not to renew Steve Bell's contract. Steve Bell's cartoons have been an important part of the Guardian over the past 40 years – we thank him and wish him all the best."
Bell's previous cartoons have attracted controversy. In 2020, he drew Priti Patel as a grotesque, fat bull - along with Boris Johnson - which sparked outrage as some said it was a reference to her Hindu heritage.
Read more: Gaza 'running out of life': UN warns food and water 'in scarce supply' as Israel vows 'fateful' hour looms for Hamas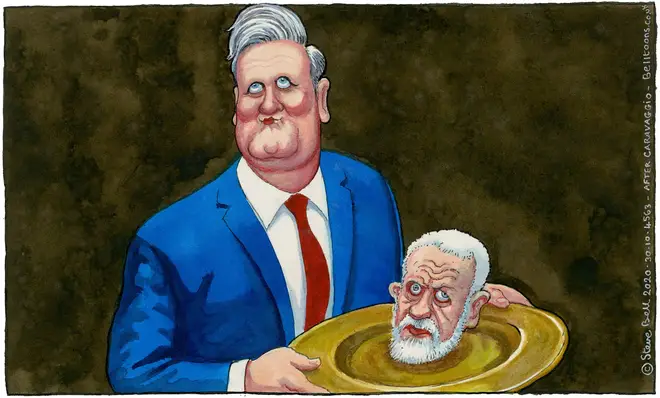 The Guardian refused to take it down and the image remains on its website as the newspaper said the cartoon was a reference to Patel and Johnson being accused of bullying a civil servant.
Bell was also criticised for a drawing showing Sir Keir Starmer holding Jeremy Corbyn's head on a platter.
His critics said that was a reference to John the Baptist's head being presented to the daughter of King Herod, the Jewish monarch from the Bible.