Gwyneth Paltrow says she 'lost half a day of skiing' in bizarre court testimony over horror crash
27 March 2023, 15:45 | Updated: 27 March 2023, 15:53
Gwyneth Paltrow has lamented the loss of half a day of skiing during testimony in her trial over a collision between the actress and a retired doctor on Utah's slopes in 2018.
The MCU actress, 50, was asked about the losses that she had suffered as a result of the collision during her testimony.
Answering, she dryly answered: "Well, we lost half a day of skiing".
The testimony was widely mocked on social media - with users saying that her tone was representative of her being privileged and out-of-touch.
Later in her testimony, a bizarre exchange between an attorney and Ms Paltrow also went viral.
In cross-examination attorney Kristin Vanorman appeared to attempt to flatter Ms Paltrow.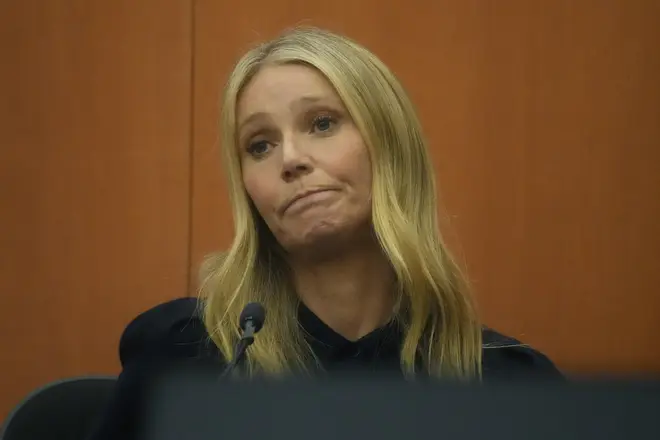 Ms Vanorman asked the Goop magnate: "You were wearing goggles, a helmet? Probably looked like everyone else on the slope?"
Ms Paltrow replied: "That's always my intention."
Smiling, Ms Vanorman followed up with: "Probably had a better ski outfit though, I bet?"
In response, Ms Paltrow retorted: "I still have the same one."
Later in the same hearing, Ms Vanorman asked Ms Paltrow how tall she was before telling the court that she was "jealous" of the actresses 5'10" stature.
In another candid retort, Paltrow added: "I think I am shrinking though."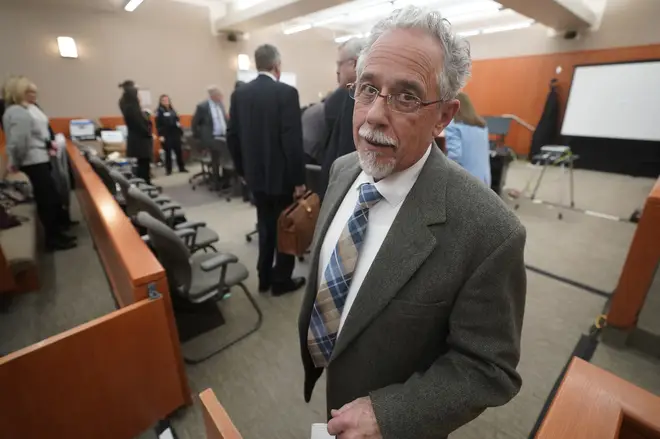 Read More: 'Is someone doing something perverted?': Gwyneth Paltrow says she feared ski collision was a sexual assault
Read More: Man boasted he was 'famous' after ski collision with Gwyneth Paltrow, court hears
Paltrow was called to the stand on Friday to give evidence in a case brought against her by retired doctor Terry Sanderson, who is suing her for $300,000 (£245,000).
Mr Sanderson, 76, claims he was left with several broken ribs, severe concussion and brain trauma after the actress slammed into his back before speeding off.
Ms Paltrow is counter-suing Mr Sanderson for $1 and claims that Mr Sanderson collided with her.
In her previous testimony, she said that her initial thought during the collision was that it felt like she was being sexually assaulted before she became fully aware of what had happened.