'The hardest decision I've ever made': Devastated mother aborted her baby due to 'impossible' childcare costs
27 September 2023, 08:29 | Updated: 27 September 2023, 08:39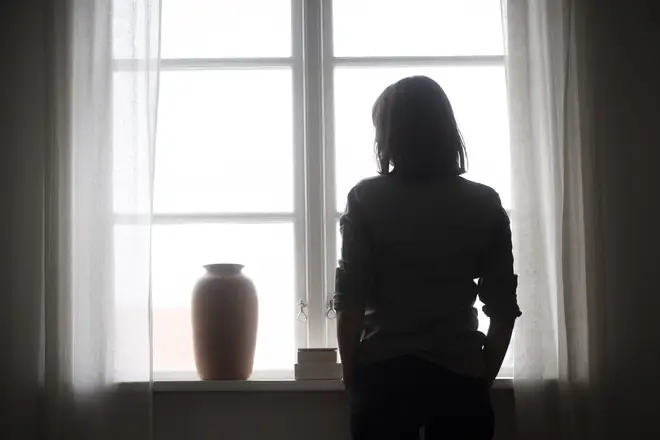 One mother, who heartbreakingly terminated a wanted pregnancy as childcare costs made having another child financially impossible for her normal, everyday family, speaks to LBC.
"I don't think the word heart-breaking does it justice. I felt impotent like there was no other option... Powerless, powerless to change it."
Rebecca's* voice breaks and she looks away from the screen.
She's telling me about "the hardest decision she's ever made" – terminating a wanted pregnancy, because paying for the baby's childcare would be "impossible".
Speaking over FaceTime from the Midlands home she shares with her husband, young son and older stepdaughter, Rebecca says they're a "normal everyday family". She was working part-time and he was self-employed when they found out she was pregnant.
"We'd be looking at 3 to 4 days a week childcare, it would take us over £1000 a month - which would be impossible to do. Essentially, we worked out my salary would be paying for childcare. We would be working to put a baby through nursery.
"It's still taking me a while to wrap my head around the fact that my husband is in his forties, I'm turning forty. We have jobs, a home, careers – and yet this was still so far beyond our reach.
"It was a really heart-breaking decision, but in the end we felt it wasn't fair on our family as it currently was or a new baby to continue with the pregnancy."
Read more: James O'Brien ridicules those prioritising Labour's private school VAT plans over the cost of living crisis
Read more: Michael Schumacher is a 'case without hope' his friend reveals in tragic update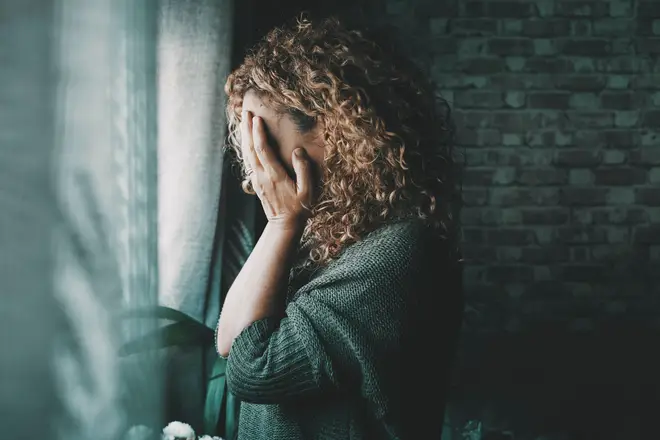 New research has revealed the price and availability of childcare is preventing 4 in 10 parents from having more children.
Campaign group Pregnant Then Screwed spoke to nearly 12,000 parents across the UK who already have at least one child under 5.
It costs on average over £14,000 to put a child under 2 in full-time nursery for a year.
The charity's head of campaigns and communications Lauren Fabianski has told me, they speak to women forced to make the same choice as Rebecca all the time.
"We surveyed over 1600 women who'd had an abortion in the last 5 years.
17 percent said childcare costs were the main reason in that decision and over 60 percent said it was a contributing factor. The stories that came with that were really harrowing.
These were women who really wanted these children and couldn't afford to.
They were having to make heart-breaking decisions to terminate wanted pregnancies because it's just not affordable to have those children in the UK right now."
The government support you get towards childcare depends on where you live and your circumstance.
Most working parents in England can get up to £2000 per year per child towards childcare costs and all 3- to 4-year-olds get up to 30 hours free childcare a week.
Back in the Spring Budget, more help was promised.
The Chancellor announced that from April 2024, 2-year-olds across Great Britain will get 15 hours free childcare.
From next September, working parents of children aged nine months to two years will also get 15 hours free.
But Pregnant Then Screwed argue over 30 thousand new childcare practitioners will have to be recruited and trained in order for these additional free hours to actually be delivered.
If the schemes aren't properly funded by the government – they warn many nurseries could be forced to close as they can't make ends meet.
There's also criticism the changes won't help the country's most disadvantaged children.
A new report from the Institute for Fiscal Studies claims that the poorest third of families will see almost no direct benefit from the new entitlements.
And - these future promises don't help parents like Rebecca, struggling right now:
"Anyone who thinks a woman or a family go into the decision to have an abortion lightly – it's not that easy.
"There are preconceptions about the kind of woman who does it and it's not that at all.
"I was looking around that clinic and there were all ages, demographics – I wonder how many were also there for financial reasons."
A spokesperson for the Department for Education has told LBC: "This Government is rolling out the single biggest investment in childcare in England ever, expanding 30 free hours of childcare for working parents and supporting children from nine months old up to when they start school. This will save eligible working parents up to an average of £6,500 per year.
"To make sure there are enough places across the country we will be investing hundreds of millions of pounds to increase hourly funding rates. We are also launching a new national recruitment campaign and are looking to introduce a new accelerated apprenticeship route into the sector.
"To support existing early years staff, we are providing a package of training, qualifications, and expert guidance worth up to £180 million. This support will help them foster the learning and development of the youngest and most disadvantaged children."
*Rececca's name has been changed to protect her identity