Heartless parents joked about selling their dead baby's pushchair hours after 'savage and brutal' Christmas Day murder
14 April 2023, 18:35 | Updated: 14 April 2023, 18:47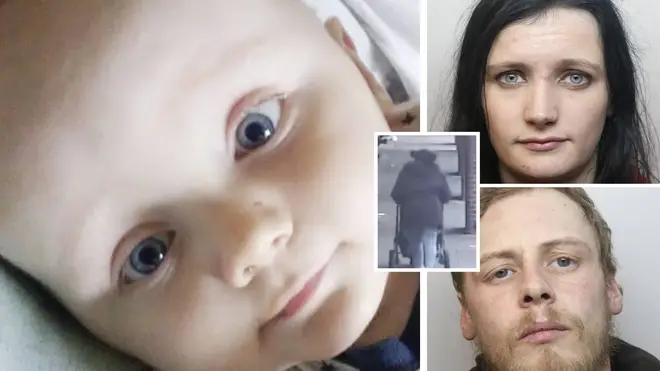 The heartless parents of a 10-month-old baby joked about selling his pushchair hours after murdering him.
Stephen Boden, 30, and Shannon Marsden, 22, were convicted of murder after a five-week trial at Derby Crown Court on Friday, after the death of their baby, Finley Boden, in the winter of 2020.
He suffered almost 130 "appalling" injuries, including 71 bruises over his body and 57 fractures, many inflicted in the short period before his fatal collapse.
But just hours after his son's death, Boden was heard telling Marsden at hospital that he was going to sell Finley's pushchair on eBay.
Read more: Lottery-winning rapist, 70, who won £7.2m while on prison day release granted access to win after 15 year legal battle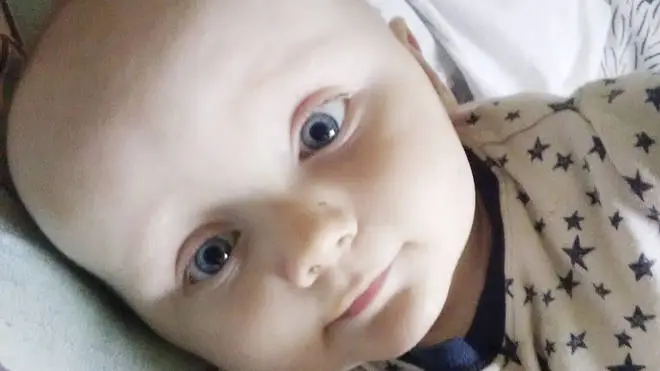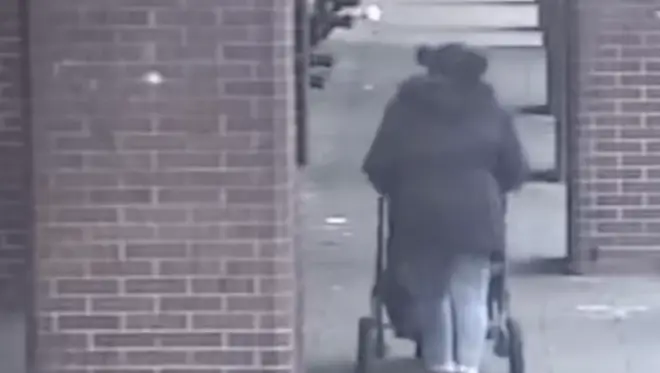 He later told police he had only said this to "lighten the mood".
Boden had sent a text message two days before his son's death death saying: "I want to bounce him (Finley) off the walls."
Finley's pelvis had been broken in two places, possibly from sustained "kicking or stamping", and he had two burns on his left hand - one "from a hot, flat surface", the other probably "from a cigarette lighter flame".
Read more: Woman arrested on suspicion of concealing a birth after newborn baby girl is found dead at Somerset recycling centre
He fatally collapsed after suffering a cardiac arrest at the family's "cluttered" and filthy terraced home in Holland Road, Old Whittington, Chesterfield, Derbyshire - with faeces later found in the bedroom.
Paramedics were called there at 2.33am on Christmas Day and Finley was taken to hospital, but despite medics' best efforts he was pronounced dead at 3.45am.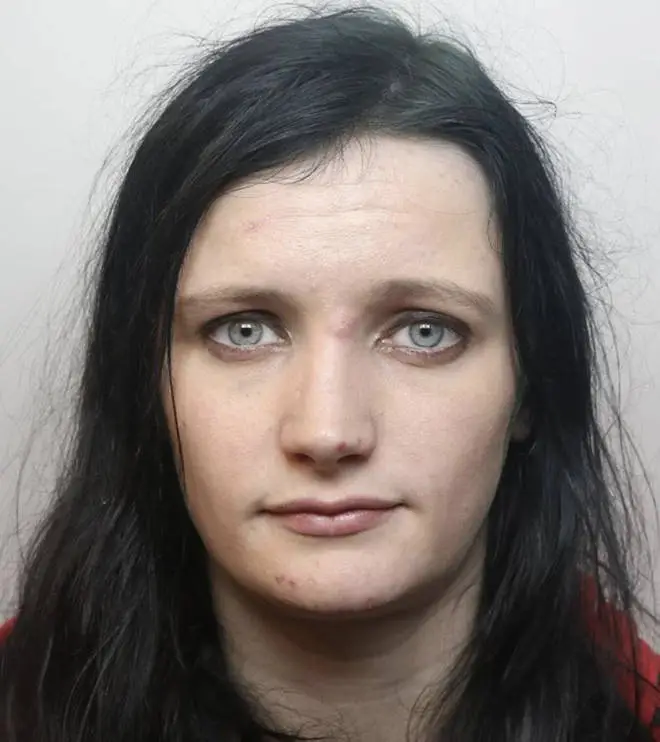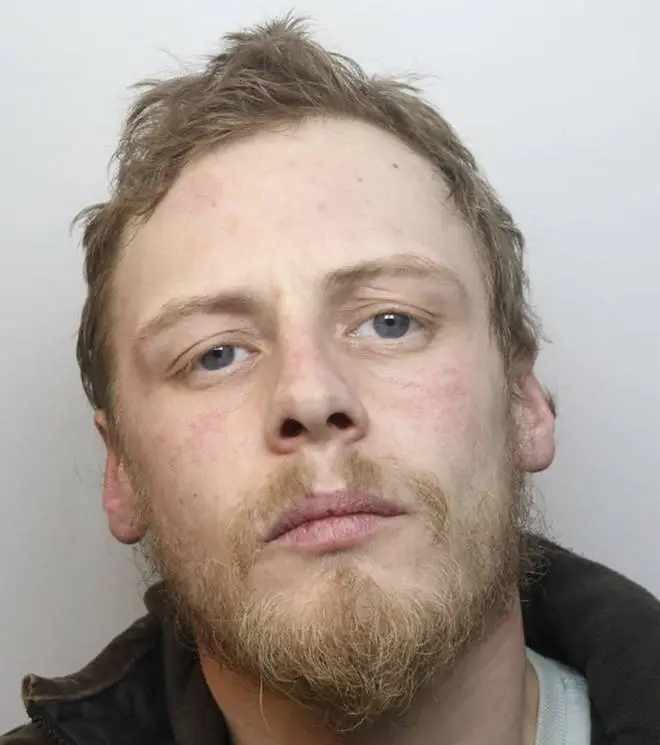 At the time, Boden claimed that their family dog may have jumped on his son, causing his broken ribs, while a tear inside his son's mouth was likely caused by a dummy being forced in.
Jurors heard Finley was returned to the couple's care over eight weeks by a court order, despite social workers asking for a longer transition.
Child protection concerns meant Finley was removed from his parents' care shortly after being born in February 2020.
Boden, from Chesterfield, and Marsden, of no fixed address, denied murder, two counts of child cruelty, and two charges of causing or allowing the death of a child.
The pair, who did not react as the verdicts were read, will be sentenced at a later date.
Read More: Cannabis-smoking parents guilty of Christmas Day murder of their baby - days after he was placed back in their care
Andrew Baxter, CPS deputy chief crown prosecutor, said: "The violence these two individuals inflicted and their wilful neglect in covering up his injuries is incomprehensible, as his parents they should have been the ones who protected him from harm, not be the cause of it.
"These defendants sought to have their child returned to their care and then treated him in this appalling manner.
"It was clear that Finley's injuries were obvious and that he needed help, yet his own parents chose to ignore his needs to protect themselves."
Adding that the case had been "distressing and complex", he offered his sympathies to Finley's loved ones.