'Learn from this and live your best life': Tributes pour in after Team GB Olympic swimmer Helen Smart dies aged 42
16 August 2023, 00:19 | Updated: 16 August 2023, 12:02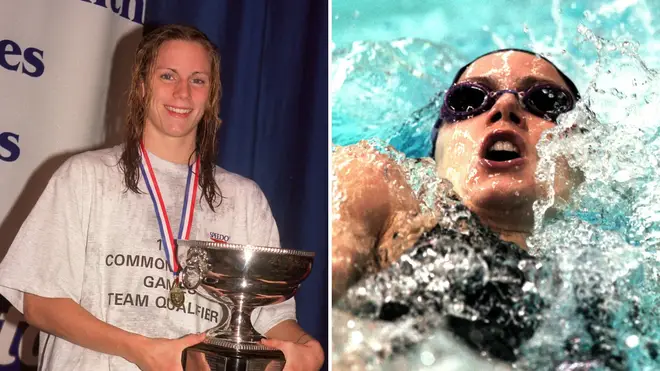 Team GB Olympic swimmer Helen Smart has died "suddenly" at the age of 42.
Helen Smart represented Great Britain at the Sydney Olympic Games in 2000 and also claimed a bronze medal at the 1998 Kuala Lumpur Commonwealth Games.
She later retired and became the headteacher of Worsley Mesnes Community Primary School in Wigan.
Posting a statement on Facebook Alison Halliwell, the school's chair of governors, said: "It is with great sadness and regret that I have to announce the sudden death of our beloved headteacher, Mrs Helen Smart.
"Our heart-felt condolences are sent to Helen's family at this very difficult time. I know this news will be a shock and cause great sadness to our community. 
"I want to reassure you that the governors of Worsley Mesnes School are working with the local authority and school to ensure that our children, staff and parents will receive the necessary support in the coming weeks.
"Further information/updates will be issued as and when they are available."
Read more: Game of Thrones and EastEnders actor Darren Kent dies aged 36 after long health battle
Read more: Social media yobs will face 'full force of the law', vows Rishi Sunak after Oxford Street flashmob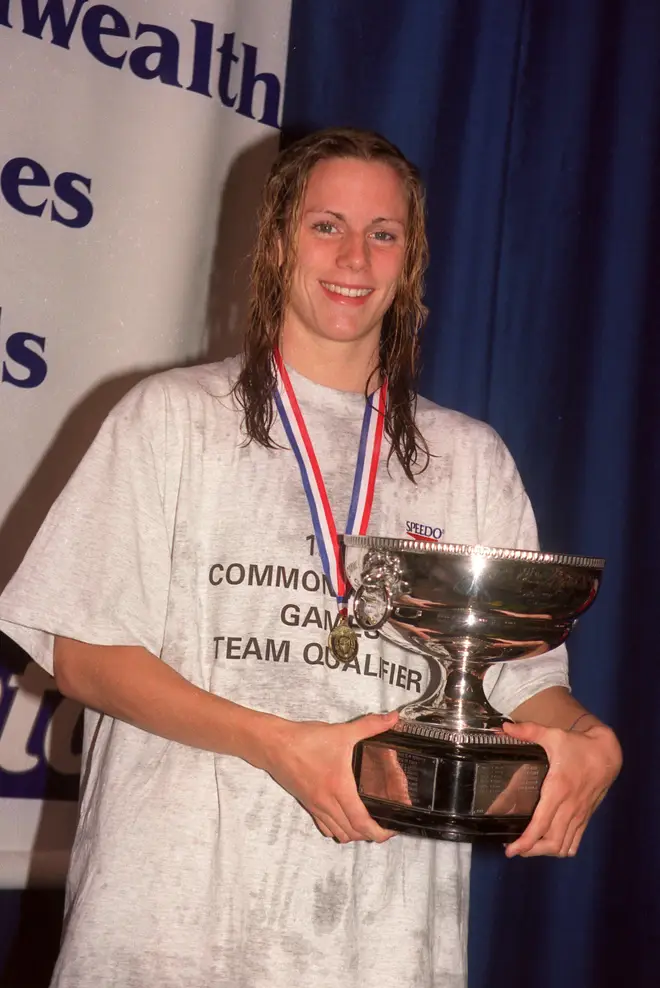 Smart's husband, Craig, paid tribute to his wife, saying she "loved the school, staff, children and parents so much" and was "so proud" to have become a headteacher.
"I remember only last week she said her goal was to get the school to outstanding and that she had the right staff to achieve this!" he said.
"I hope you all keep learning like champions.
"Please learn from this and live your best life, no regrets, take lots of photos, make memories and keep smiling just like Helen always did!"
Tyldesley Swimming & Water Polo Club also paid tribute saying: "Sad news over the weekend about the sudden passing of Olympian Helen Smart (nee Don Duncan).
"Helen was an inspiration to so many in the swimming world. Our thoughts are with all the Smart/DonDuncan family at this time."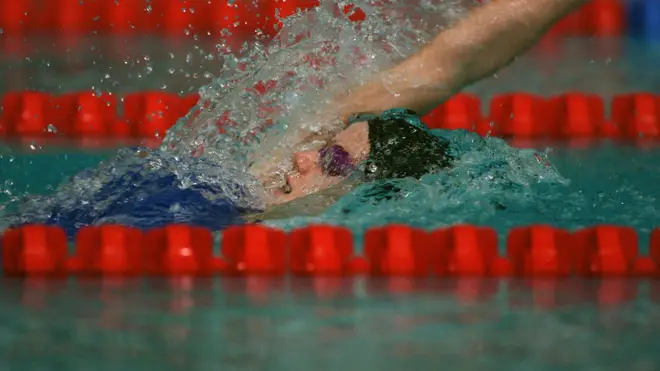 Rachael Ashcroft, who swam alongside Smart in Lancashire and for the English and British teams, said: "Helen was special – the type of person you want your children to grow up to be like.
"From the moment I met her, aged 11 at Everton Park Sports Centre, I immediately liked her. I think we bonded over our slightly unusual and unique surnames and, of course, our love of swimming.
"I just found her easy to be around, especially when I was so nervous before I competed. 
"Helen's steely determination and natural competitive spirit always inspired me. We competed against each other many times but somehow it always felt like we were competing with each other, helping each other along the way.
"Her achievements of numerous British records, British titles, European, Commonwealth, World medals and achieving her Olympic dream came as a result of her discipline, commitment, dedication and belief in herself.
"Despite her success, she was always humble and down to earth and she always helped others who'd had a bad race or didn't achieve what they wanted to rather than focus on herself.
"I know she picked me up a few times from bitter disappointment and made me smile.
"I never heard a bad word uttered by anyone about Helen and how could they. She was always kind, thoughtful and looked after everyone, especially me.
"The end of Helen's swimming career did not see the end of her focus and drive.
"Helen always threw herself into everything that she believed in – swimming teaching and coaching, her outstanding commitment to Pemberton Band, her career as a brilliant teacher and head teacher, maintaining her friendships and her many other interests.
"Her main focus, though, was her beautiful family who she adored more than anything. They are so very close and all did so much together.
"Her two little children, Heidi and Stanley, and her husband, Craig, were her pride and joy and she was the best mummy and wife.
"I will do all I can to make sure that they know exactly why their mummy was so special to everyone. Thank you, Helen, for always being there – I love you."