Hospital patient on morphine, 83, taken to wrong house and left in stranger's bed
22 September 2023, 08:16 | Updated: 22 September 2023, 08:17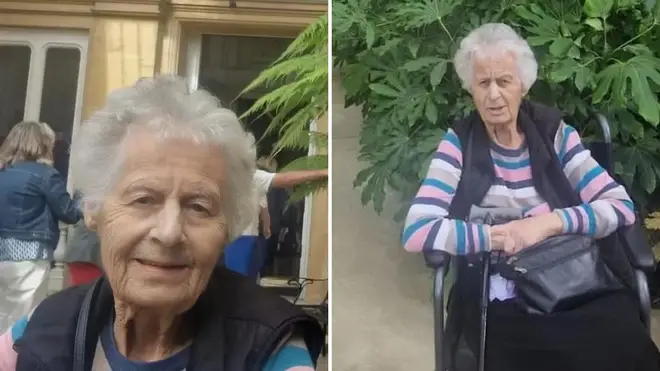 A hospital patient on morphine, 83, was taken to the wrong home 40 miles from her house and left in a stranger's bed.
Joyce Wright, 83, was wrongly sent home on Tuesday night from Pilgrim Hospital in Boston in Lincolnshire, where she had been taken after suffering a fall.
Ambulance staff used a key safe to get into another patient's house in Skegness - an hour's drive from her home in Sleaford.
Her son Andy had not been told she was being discharged from hospital.
The mistake was only discovered when the relatives of the other patient found his mother on Wednesday morning.
Read more: Doctors to be forced to work during strikes under fresh government plans
Read more: Sunak casts doubt on key pledge to cut NHS waiting lists as he continues to blame striking junior doctors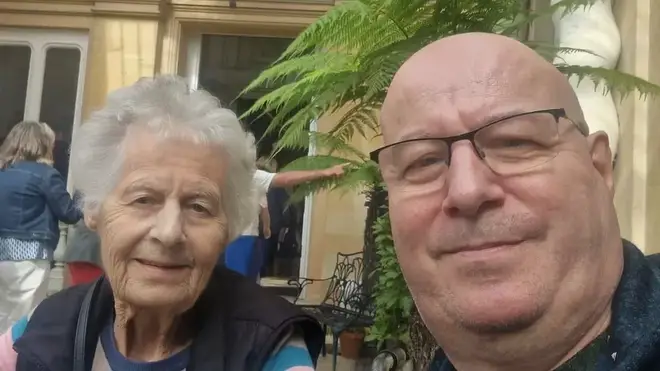 Paramedics rushed back to the wrong home in Skegness and found Ms Wright still in the bedroom they left her in.
Ms Wright was taken back to hospital, but her "very angry" son slammed hospital staff.
Mr Wright said: "It was dark and my mum was on pain relief, on morphine, so obviously things were a bit confusing for her.
"She didn't quite realise [where she was] at that particular time and obviously she was quite drowsy."
He added: "That bed was somebody else's bed, it's not like a nursing home. It's absolutely shocking to think that this has happened."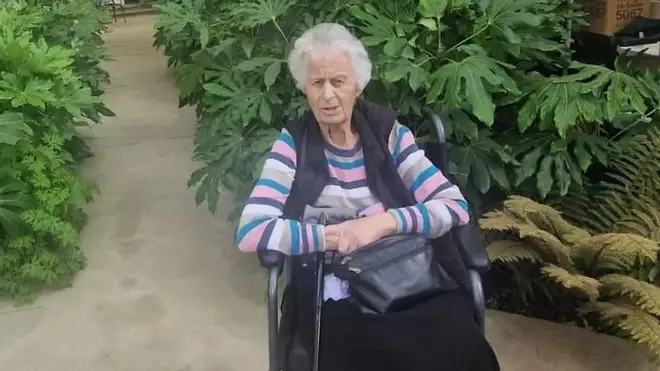 The United Lincolnshire Hospitals NHS Trust and East Midlands Ambulance Service said: "We have spoken with both patients and their families to offer our heartfelt and sincere apologies.
"This clearly falls below the standard of care we want to deliver. A review is underway to ensure it does not happen again."
Ms Wright is said to be in good spirits despite her ordeal.
Caroline Johnson, Conservative MP for Sleaford and North Hykeham, demanded an "urgent investigation" into the incident.
"It is particularly concerning that Mrs Wright was wrongly discharged to an unfamiliar setting in another patient's property, and that she was potentially left without the necessary medication for her conditions," she said.
"It poses a broader patient safety question about how the trust is ensuring patients who are unconscious or incapacitated receive the correct treatment.
"Patients should be provided with ID wristbands and these should be routinely checked by staff to ensure that patients receive the appropriate care and treatment."