HS2 may not go to Manchester because more people are working from home, business secretary hints
21 September 2023, 10:36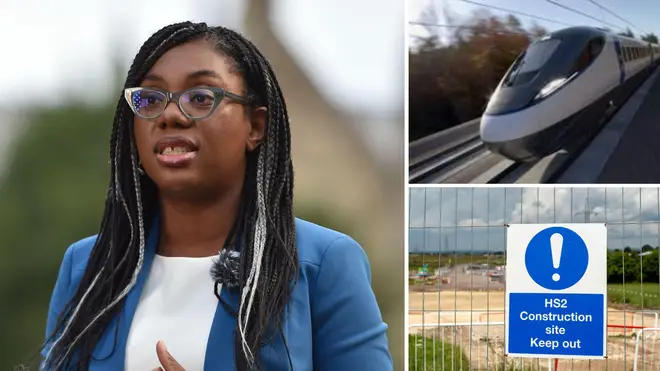 HS2 may not go to Manchester thanks to more people working from home, the Business Secretary hinted today.
Kemi Badenoch told LBC that there were discussions ongoing about the "affordability" of the hugely expensive high speed train project.
And she suggested that ministers might have to "think differently about infrastructure" as more and more people choose not to commute and stay home instead.
She told LBC: "We've been having a conversation about affordability. I haven't seen the numbers yet. I am not up to date on what the state of the project is.
"Of course we want to make sure we build infrastructure which serves all people across the UK. That is what the HS2 project is about, so we do support it."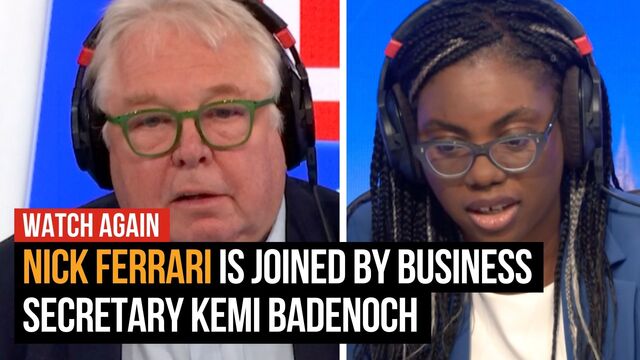 Nick Ferrari is joined by Kemi Badenoch
Read More: Kemi's Zac attack: Badenoch slams Goldsmith as Tory rift widens after Sunak softens Net Zero stance
When grilled by Nick Ferrari, she insisted: "We have to look at what businesses are saying. The last conversation I had at one of my round tables was about people working from home and having to think differently about infrastructure.
"We live in a very dynamic environment. All these things are being looked at in the round."
Last week No10 refused to commit to saying the new High Speed line would even go North of Birmingham.
It was originally due to go from central London to Manchester, and up to Leeds, but all of that is now up for grabs as ministers try to push down the ballooning multi-billion pound bill.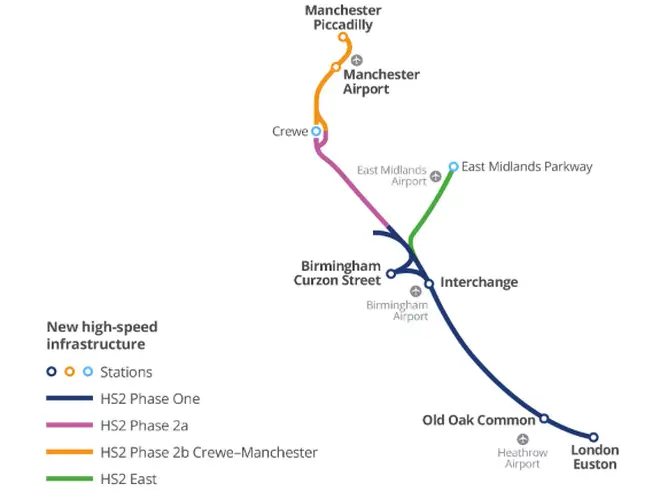 Read More: 'Shrouded in secrecy': Labour's Shadow Economic Secretary insists they cannot commit to HS2 without knowing full costs
Read More: Government accused of 'great rail betrayal' as minister refuses to commit to HS2 reaching Manchester
Work on the Euston terminus has been put on hold for two years thanks to soaring costs, and the opening date has for the line been kicked back.
Yesterday Rishi Sunak refused to comment on HS2 when grilled at the Downing Street press conference.
He said:  "I'm not going to speculate on lots of the other things that people will be talking about."
Leaked reports suggested ministers could save up to £34billion by scrapping the line north of Birmingham, which aims to slash journey times and increase capacity on the line.