Elle Edwards heartbroken dad carries her coffin into her funeral after she was shot dead on Christmas Eve
25 January 2023, 13:09 | Updated: 25 January 2023, 14:25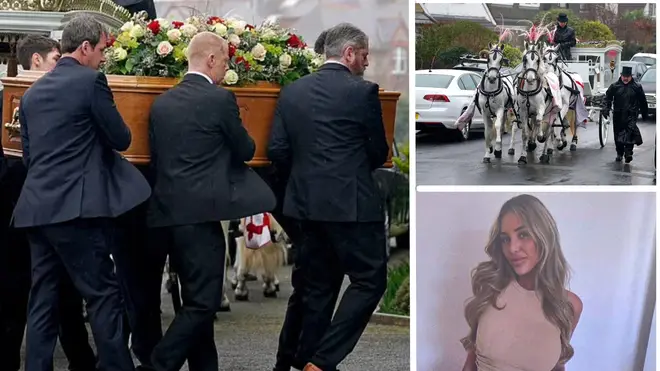 Elle Edward's heartbroken dad carried her coffin into her funeral service as hundreds of mourners paid tribute to the beautician after she was shot dead on Christmas Eve.
Mourners dressed in black were at St Nicholas's Church in Wallasey for the 12.30pm service which was led by Reverend Jeff Staples, who has been in regular contact with Ms Edward's grieving family.
Elle's dad, Tim Edwards, was pictured greeting mourners outside the church before the service.
The order of service included hymn Be Still for the Presence of the Lord and said a eulogy, Remembering Elle, would be given.
Read more: Sir Keir Starmer blasts Sunak as 'too weak' to sack Zahawi over tax affairs at fiery PMQs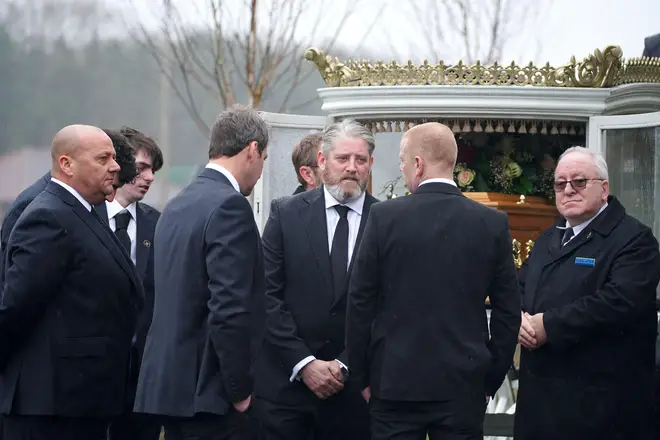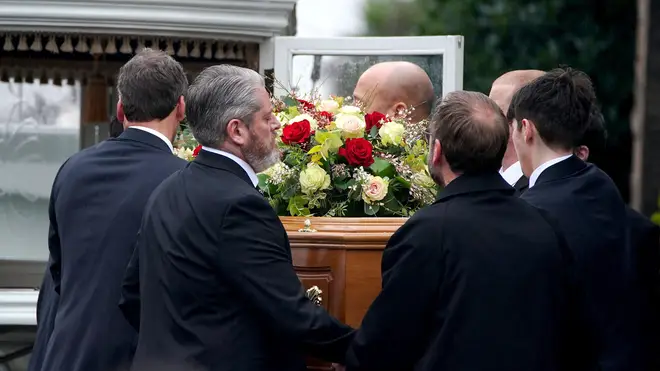 A message read: "Elle's family would like to thank all relatives, friends and neighbours for the kind expressions of sympathy and support they have received and for your attendance here today."
Mourners were asked for donations to the Elle Edwards Foundation in her memory.
Read more: Killer Afghan asylum seeker jailed for life as it emerges he 'chatted up girls at school while posing as boy, 14'
Elle, 26, was rushed to Arrowe Park hospital with a serious gunshot injury, but died shortly after.
Her family described her as "the most beautiful and bright star out there", saying she would "light up a room as soon as she walked in".
She is not believed to have been the target of the attack.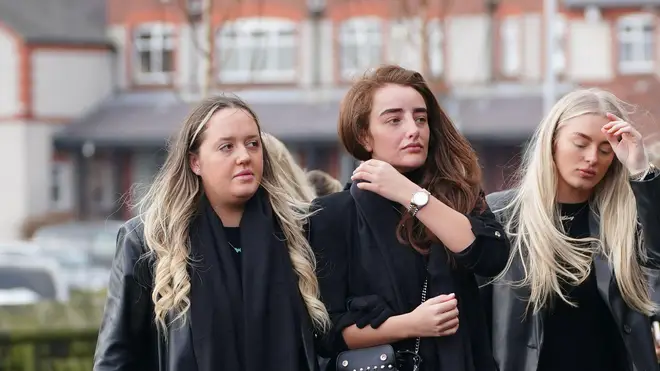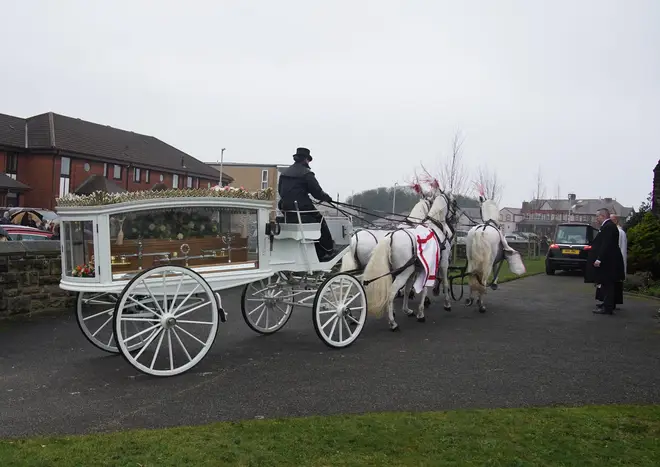 Last week, Mr Edwards announced that he is hoping to start a foundation in his daughter's name in an attempt to reduce gun violence.
He said: "There's no winners with gun crime. If you pick up a gun, your future is over and everybody else's future around you is over. It's dead simple. It's absolutely pointless and it solves nothing."
Shortly after Ms Edwards' death, a family statement read: "She had this way about her that as soon as you met her you just instantly fell in love with her, everyone that met Elle knew how special she was.
"Her laugh was infectious anyone who anyone who was around her had a good time, she loved her life and had so many amazing plans for the future."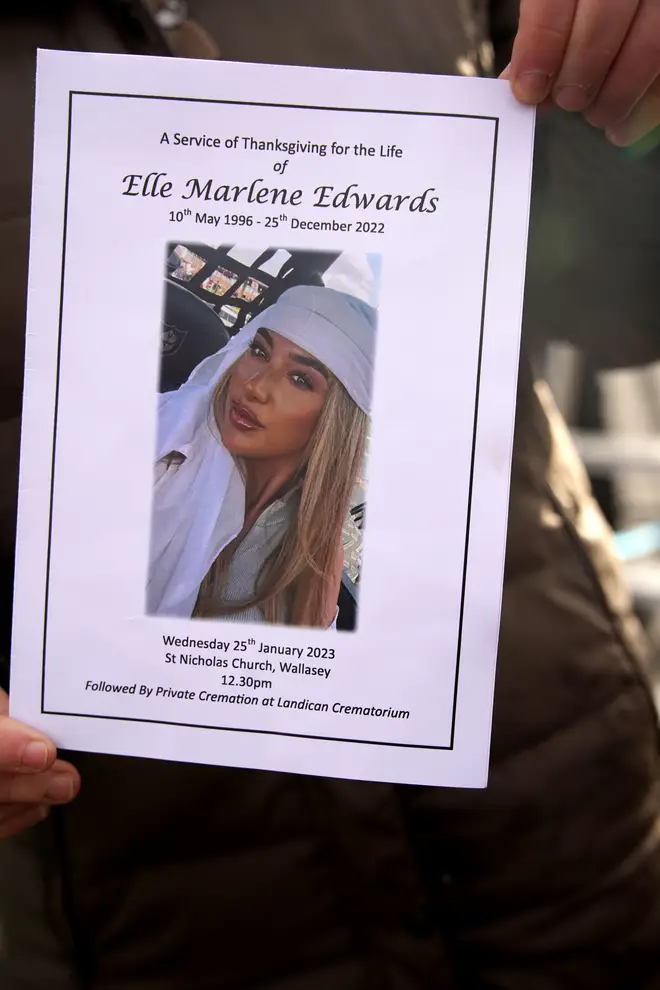 It continued: "She was only just getting started. Christmas and our family will never be the same again without her. She was the glue that held this big family together, from all of us. We will love and miss her forever.
"Our Elle May, the most beautiful and bright star out there, forever and always.
"My beautiful Elle Marlene is the love of my life and she is my world, my best friend.
"She will always shine and be beautiful and bright, my Elle has never gone."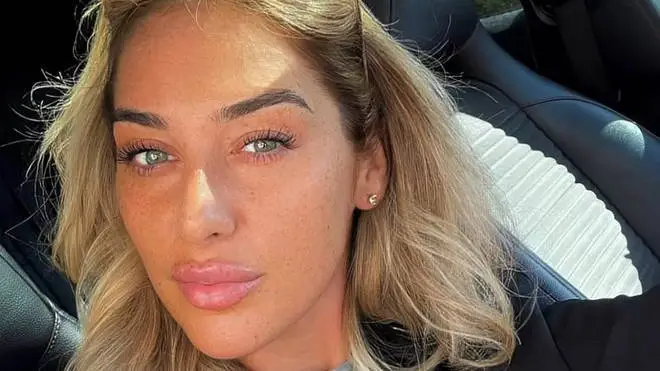 A 22-year-old man has been charged with the murder of Elle Edwards in Merseyside.
Connor Chapman, 22, of Woodchurch, has also been charged with two counts of attempted murder and three counts of unlawful and malicious wounding with intent to do grievous bodily harm.
He also faces charges of possession of a firearm with intent to endanger life, possession of ammunition with intent to endanger life and handling stolen goods - a Mercedes A Class.
A 23-year-old woman arrested on suspicion of assisting an offender has been released on bail.