Jeremy Hunt's brother dies of rare form of cancer aged 53
12 August 2023, 06:51 | Updated: 12 August 2023, 06:54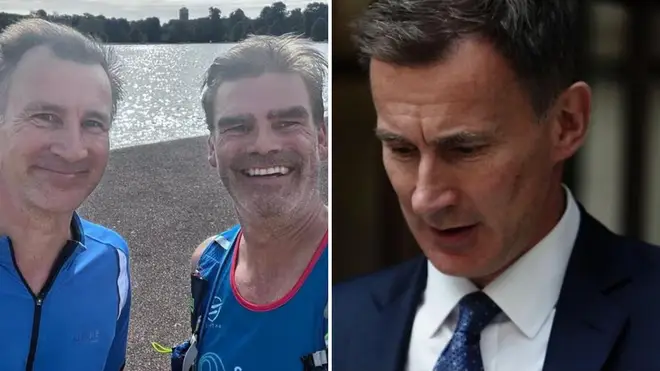 Jeremy Hunt's younger brother Charlie has died of cancer aged 53.
Charlie Hunt, who had been diagnosed with sarcoma in 2020, died peacefully on August 2, his family said.
He and his brother, the Chancellor of the Exchequer, ran the London Marathon together in October 2022 to raise money for the charity Sarcoma UK and and the Royal Surrey Cancer and Surgical Innovation Centre, a new facility being built in Guildford.
Sarcoma is an aggressive and rare type of cancer that typically begins in the bones or soft tissue.
Mr Hunt said after the marathon that he had been in and out of hospital "pretty constantly" but was receiving "excellent" NHS care.
Read more: Jeremy Hunt reveals cancer fight as he says disease killed his parents and afflicts his brother too
Read more: Jeremy Hunt reveals he had cancer and his whole family have battled the disease
Richard Davidson, chief executive of cancer charity Sarcoma UK, described Charlie as a "lovely man and a tireless fundraiser" after his death.
He said in a statement: "(Charlie) raised almost £140,000 in aid of Sarcoma UK.
"Since being diagnosed with sarcoma cancer three years ago, he has done so much to shine a light on the urgent need for early diagnosis and to educate the public about the signs and symptoms of this less common, but devastating form of cancer.
"The unfortunate truth is that people only really become aware of what sarcoma is when it touches their life, or those in their family.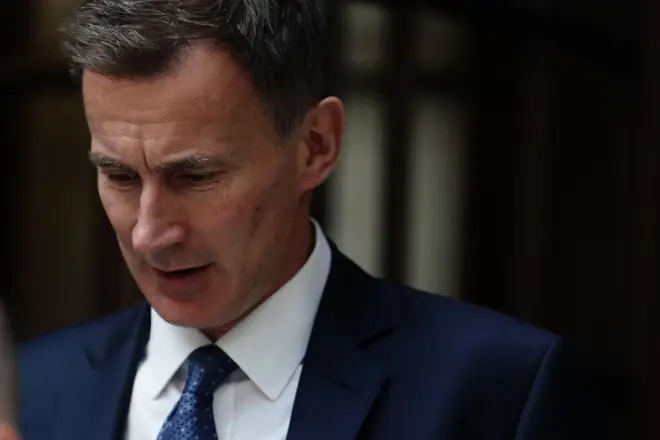 "We hope that Charlie's legacy will encourage thousands of others to seek information, advice, and support. It is critical that healthcare professionals gain a better understanding of sarcoma to improve diagnosis and treatment for the disease.
"He will be greatly missed, and we are thinking of his loved ones, including his wife Thandi, and his brother, Jeremy, during this difficult time."
Mr Hunt revealed last month how cancer had affected his family.
His parents both died of cancer - Royal Navy admiral Sir Nicholas Hunt, who died in 2013 at 82, and Lady Meriel Hunt, who died last year, aged 84.
The Chancellor himself had a mole surgically removed from his head after doctors confirmed it was cancerous.
Mr Hunt told the Daily Mail he was "blessed" with his cancer "caught relatively early" after he discovered the mole.He said:
"My treatment was superb, but I know more and more of us are getting cancer so that's why we need to continue to invest more.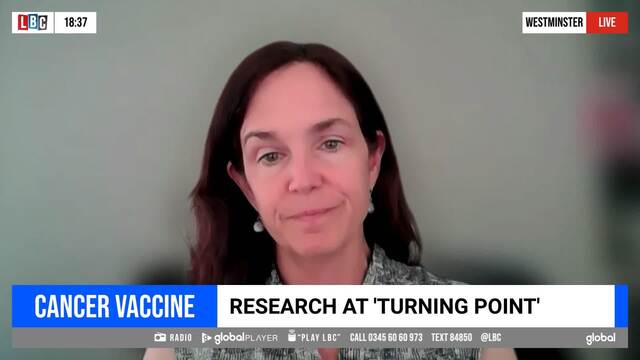 Basser Center Executive Director on possible cancer vaccine
"One of the things we need to focus on is early diagnosis because if you pick up cancers early, it's much more likely that you'll completely cure someone."
He continued: "It's about half the cost for the NHS if you pick up cancer at stage one or two rather than three and four so that's why diagnostic centres are very important.
"Basically being able to get people early access to surgery is still the most effective way of getting rid of cancer."
Mr Hunt said the most dangerous cancers are those which do not show symptoms until it is too late.
"You're more likely to find a lump in your breast then you are the symptoms of prostate cancer and bowel cancer or oesophageal cancer," he said. "That's why they can often be so dangerous.
"Obviously I'm very aware from my time as health secretary that half of us will get cancer in our lifetimes, but the encouraging thing is this country really is one of the global leaders when it comes to cancer research.
"We are doing some groundbreaking research here which could lift the curse of cancer from humanity in the future, which is why I'm all in favour of anything we can possibly do to raise money to support more research into cancer and raise awareness of what's possible."