'I don't have figures': Business sec says Pacific trade deal will have bigger benefits than claimed but can't back it up
31 March 2023, 10:14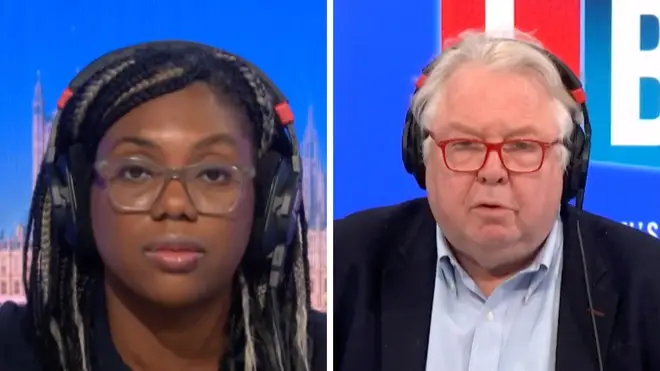 Britain's new trade deal with Pacific rim countries could have bigger benefits for the UK's economic growth, the business secretary has claimed – while saying she could not provide figures to back that claim up.
Kemi Badenoch hailed Britain's agreement to join the Comprehensive and Progressive Agreement for Trans-Pacific Partnership (CPTPP).
It takes the UK into a trade deal with countries including Canada, Australia, Japan and Mexico.
But critics say it will only add 0.08% to gross national product over 10 years and question why Britain has been so keen to join a Pacific-based agreement, having left a trading bloc on its doorstep in the shape of the EU.
Asked about that figure on Nick Ferrari at Breakfast, Ms Badenoch said those figures came from 2014 and said: "That's not how people should look at this deal.
Read more: Rishi Sunak hails the UK joining Indo-Pacific bloc in Britain's biggest trade deal since Brexit
Kemi Badenoch on trans-Pacific trade pact
"Think about it like a start up. When you are a big company buying a start up it's not about what you are going to get from it today, it's about the potential for tomorrow."
Pushed to provide a percentage of growth to back that claim up, she said: "I don't have figures like that, and I'm always suspicious of these forecasts. They are constantly revised.
"It's about looking at what the population of those countries is going to be. The projection is that CPTPP will be bigger in 2050 than the EU, we are going to be a part of that.
"Those economies are growing, they are doing well, and we want to be trading freely with them, just as we do with the EU.
"So we're increasing our market access."
She added: "We know the potential – you can't analyse it that way. I'm not going into a market and buying fish.
"You can look at the potential, if we don't use the deal properly, then the figures won't be good. If we use them well, they will be very good."
Read more: Donald Trump parties at Mar-a-Lago mansion just hours after being told he faces '30 charges' over Stormy Daniels money
Ms Badenoch said if more countries including China, Costa Rica and Ecuador sign up, the projections would change.
While CPTPP has been criticised, its supporters point to the benefits of joining an agreement in a part of the world that is expected to become even more economically important in the future.
The deal reduces many tariffs and eases restrictions on trade. It represents about 13% of the world's income, and the Government described it as the biggest trade deal London has struck since Brexit.
Britain is the first European country to join the bloc, but the gains will not be headline grabbers in the short term. The UK has trade agreements with all of the member states except for Brunei and Malaysia.