Kettles and fridges tracked as NHS trials AI to spot patients at risk of needing hospital care
14 November 2023, 07:21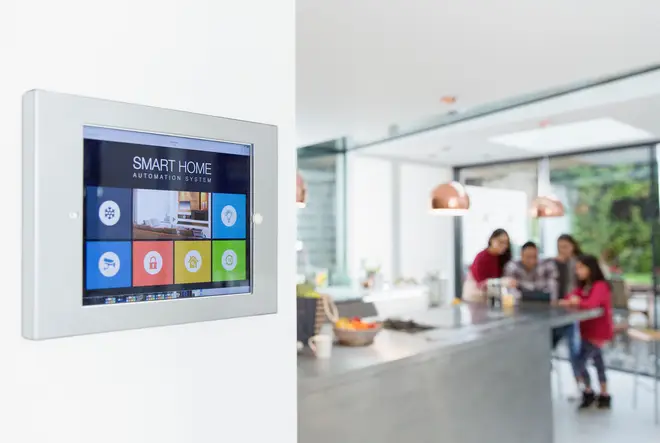 At a glance:
The NHS is utilising artificial intelligence to track people's eating and drinking habits at home through sensors on kettles and fridges. This allows concerning changes to be flagged early.
Pilot programmes in Buckinghamshire and Birmingham are using AI and algorithms to identify patients most at risk of hospitalisation based on habits and health history.
By detecting high-risk individuals early, NHS staff can reach out and provide personalised preventative care such as fall prevention or social care.
The goal is to intervene with community-based care before conditions escalate, avoiding unnecessary hospital admissions. This will ease winter pressure when demands surge.
The NHS is using artificial intelligence to track people's eating and drinking habits in their homes. The goal is to identify changes that could lead to hospitalizations and intervene early.
Artificial intelligence (AI) is being used by the NHS to track people's eating and drinking habits in their homes in a bid to prevent them from ending up in hospital.
It comes as the health service works to get ahead of the busy winter season by reducing the number of "avoidable" admissions.
The pilot scheme in Buckinghamshire has connected AI technology to electronic sensors placed on kettles and fridges to spot changes.
Concerns are flagged to care teams who reach out to patients to stop the situation from escalating.
Read more: Terrorists could use artificial intelligence to build weapons, PM warns, as he says UK to host first AI safety centre
Read more: £13m allocated for research into use of artificial intelligence in healthcare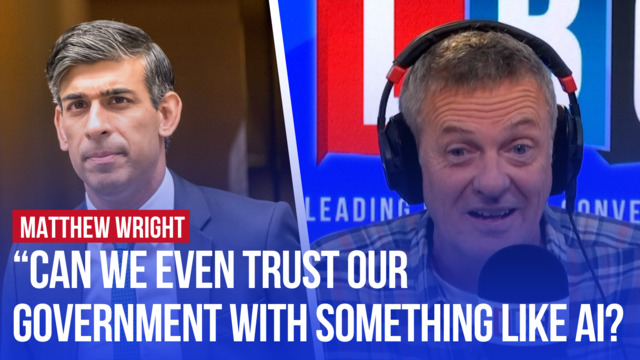 Matthew Wright raises his suspicions about AI regulation
Elsewhere, four GP practices in Somerset are trialling a system that highlights patients with complex needs, as well as those deemed at risk of hospital admission or who rarely contact the surgery.
They will then be contacted by health workers who can provide preventative care, such as support to prevent falls.
Read more: NHS leaders cast doubt on Rishi Sunak's 'very difficult to achieve' pledge to cut NHS waiting lists
Amanda Pritchard, chief executive of NHS England, said: "This suite of tech and data solutions ahead of winter demonstrates how NHS staff across the country are innovating every step of the way, maximising the use of the latest technology and AI to help patients but also significantly reducing the number of avoidable A&E attendances.
"They are identifying the most at-risk or vulnerable patients and wider issues affecting their health, so teams can get to them early and help avoid an unnecessary visit to hospital - not only are these measures better for patients who can be cared for at home where they feel most comfortable but they are good for the NHS too, particularly when we know that this winter is likely to be incredibly challenging."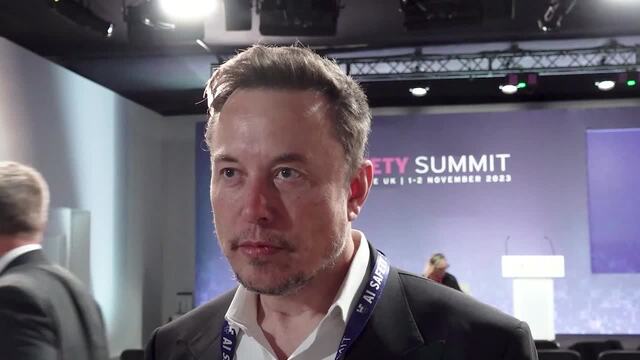 Elon Musk says AI is one of the biggest threats to humanity
Last week it emerged that 7.7 million people are on NHS waiting lists in England, the highest since records began in 2007.
Ms Pritchard added: "NHS staff across the country are already feeling the pressure with record demand for A&E and ambulance services - and so these new innovations being rolled out by NHS teams are an extra and welcome addition to our winter toolkit, with more call handlers and more beds already in place."
In Birmingham, NHS teams are piloting an algorithm to prevent thousands of hospital or GP visits.
It predicts the top 5% of patients at risk of attending or being admitted to hospital so staff can check in to offer social care measures.
Over the next two years, the scheme is aiming to prevent 4,500 unnecessary trips to A&E, as well as 17,000 overnight hospital stays and 23,000 GP appointments.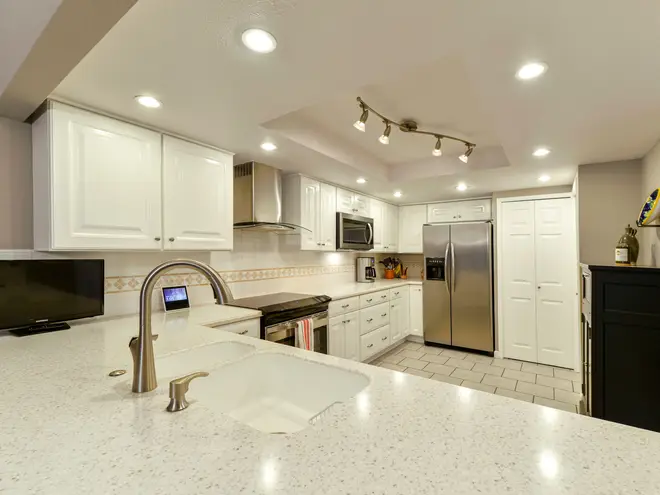 Chris Holt, chief transformation officer at Birmingham Community Healthcare NHS FT, said: "Using data more smartly and harnessing the power of AI is now crucial in supporting the highest risk patients who, with the right support, can stay well at home.
"By identifying those complex patients - most likely to attend or be admitted to hospital over winter - it means we can step in much sooner and give them support that's personalised for them."
A number of measures were announced during summer to put the NHS on a stable footing for the coming winter.
These included NHS England planning to give cash incentives to local hospitals that "overachieve" on performance measures such as A&E waiting times and ambulance handover times.
It also said it would introduce social care "traffic control centres" to help speed up hospital discharges, as well as having more ambulances on the road and extra hospital beds.
In September the Government announced a £200 million "winter resilience" fund, while last month the use of virtual wards - also known as hospitals at home - was expanded to patients with heart failure.
Virtual wards allow patients to remain at home while receiving care from clinical staff, who use apps or wearable technology to monitor them remotely.
Matt Neligan, NHS England's director of system transformation, said using data across integrated care systems provides the health service with a "much deeper insight into the full range of needs for different population groups and the drivers of health inequalities".
He added: "We are now seeing the NHS and its partners across the country able to use tools and techniques like AI and a population health management approach to identify people at highest risk of admission and support them before they need hospital treatment.
"We're increasingly able to find those individuals early and offer targeted, preventative and personalised healthcare."