King Charles 'very happy to see darling boy Prince Harry' but 'disappointed he won't see Meghan or grandchildren'
13 April 2023, 05:49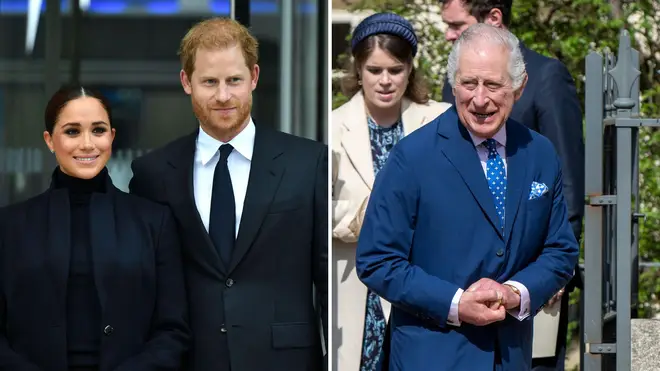 King Charles is "happy" he will get to see Prince Harry at his coronation next month, but "very disappointed" that Meghan and his grandchildren Archie and Lilibet won't be there, royal sources have claimed.
The palace confirmed on Wednesday that Harry would be at the Westminster Abbey service on May 6 after weeks of speculation over what the Sussexes would do.
Meghan will not go, instead remaining in California with their two children. The date falls on Archie's fourth birthday.
"The King is happy that Harry, his son, who he calls his 'darling boy', will be at the Abbey," a source told The Sun.
"He wanted him there. It is sad, he is very disappointed that he won't see Meghan or his grandchildren but understands the situation."
It was pointed out that Charles stepped in to walk Meghan down the aisle during her 2018 Windsor wedding to Harry in place of her father Thomas, who suffered a heart attack.
"It's sad but the King understands the situation," said a source.
Read more: Hopes rise for end of royal rift as Prince Harry agrees to attend Charles coronation - but Meghan to stay stateside
The Sussexes missed a soft deadline to RSVP earlier this month, leading to questions about if they would attend.
It was reported the delay was affecting plans surrounding security and logistics.
A statement released on Wednesday said: "Buckingham Palace is pleased to confirm that The Duke of Sussex will attend the Coronation Service at Westminster Abbey on May 6.
"The Duchess of Sussex will remain in California with Prince Archie and Princess Lilibet."
Read more: 'Some reconciliation' as Harry will make coronation - but Meghan's presence would've been 'uncomfortable,' say experts
Reports say Archie and Lilibet were not invited to the coronation because they are too young.
Harry, who is due to stay in Frogmore Cottage in Windsor for the final time, is not expected to have a formal role at the wedding and will not take part in the processions.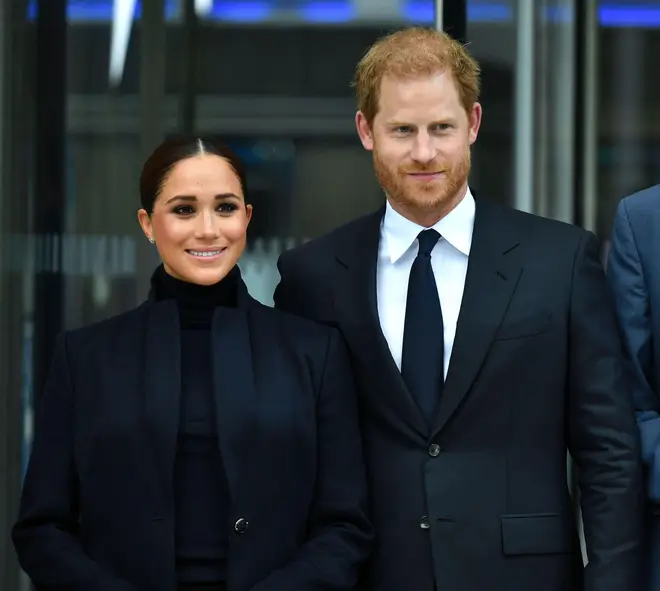 He is also not expected to appear with the King on the Buckingham Palace balcony.
Rob Jobson, who has a book called Our King coming out, said: "It is good news that Harry has accepted the invite and will be there to support his father.
"It is the most pragmatic move in a difficult situation and Harry has got it right. He would deeply regret it if he didn't attend the biggest day of his father's life.
"But the fact his wife is not attending means it is now highly unlikely we will ever see her attend an official or Palace event again — apart from maybe the King's funeral."