Hopes rise for end of royal rift as Prince Harry agrees to attend Charles coronation - but Meghan to stay stateside
13 April 2023, 00:41 | Updated: 13 April 2023, 01:02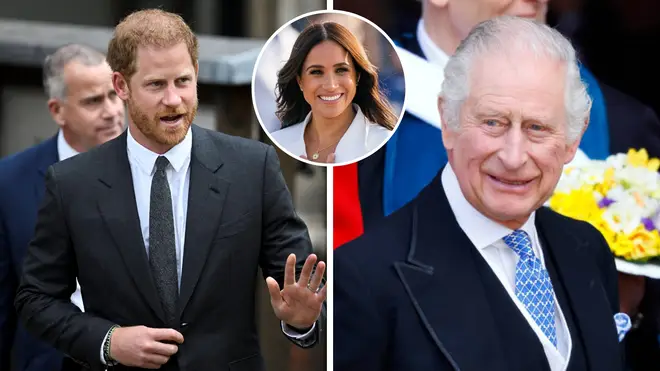 Prince Harry has confirmed he will attend King Charles' coronation next month alone, amid growing hopes that the pair will reconcile.
Royal sources have said that Charles will be pleased his youngest son has chosen to come, having been keen to have both Harry and William at the ceremony.
It came almost a week after the deadline passed for guests to respond to the invitation.
However, Harry's trip will be brief, and he is not expected to attend any other royal events over the weekend.
Relations between the two princes remain fraught, with William believed to feel deeply betrayed by various revelations about The Firm Harry has made in his memoir, and in interviews.
Read more: Joe Biden celebrates family roots in pub speech during visit to home county of his ancestors
Read more: Stamp duty 'doesn't work' and pensioners should be paid to downsize, says Kirstie Allsopp
The Duke will attend without wife Meghan, with the Palace announcing today that the Duchess will be staying in California with the couple's children.
Harry has reportedly been holding out for peace talks with the family, but decided to come to the Coronation regardless.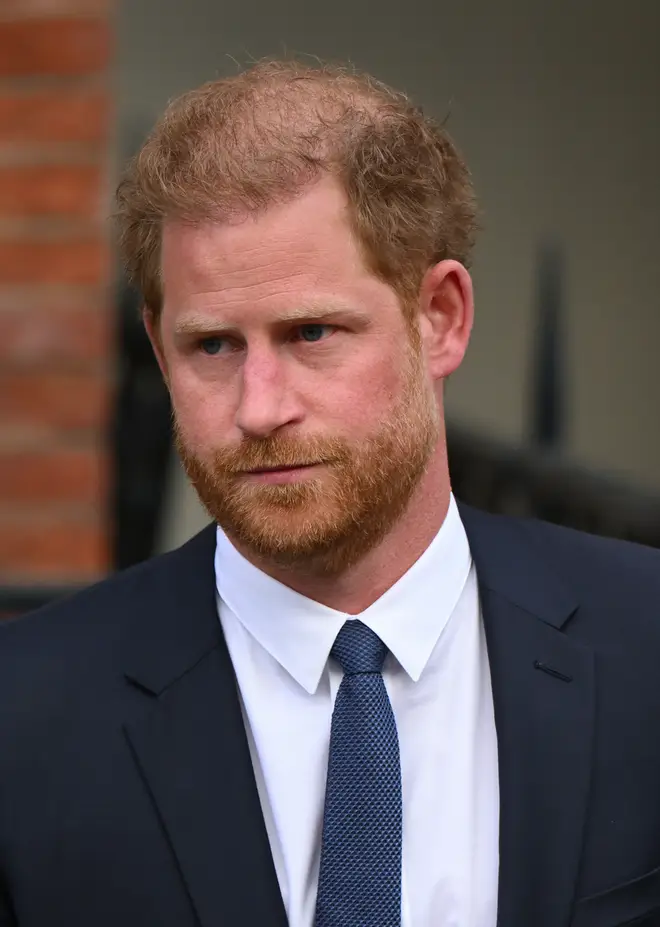 "It is about showing up, showing support and being there for his father," a source quoted by the Telegraph said. "It was a very personal decision, not a PR one."
The Palace is determined for the coronation to be a moment of national celebration, The Times reports, with a source telling the paper that the Palace teams feel Meghan's absence "will make things a little less fraught".
Some experts have claimed Meghan's appearance at the ceremony on May 6 would have been "uncomfortable" for senior members of the Royal Family.
A royal observer told MailOnline that Charles will be "pleased" that Harry will make it, but said the "rest of the family will be relieved that Meghan won't be there - it would have been particularly uncomfortable for Kate".
It comes after a new book claimed Kate said she found her walkabout with Harry and Meghan in the aftermath of Queen Elizabeth's death "one of the hardest things" she'd ever done, due to the "ill feeling between the two couples".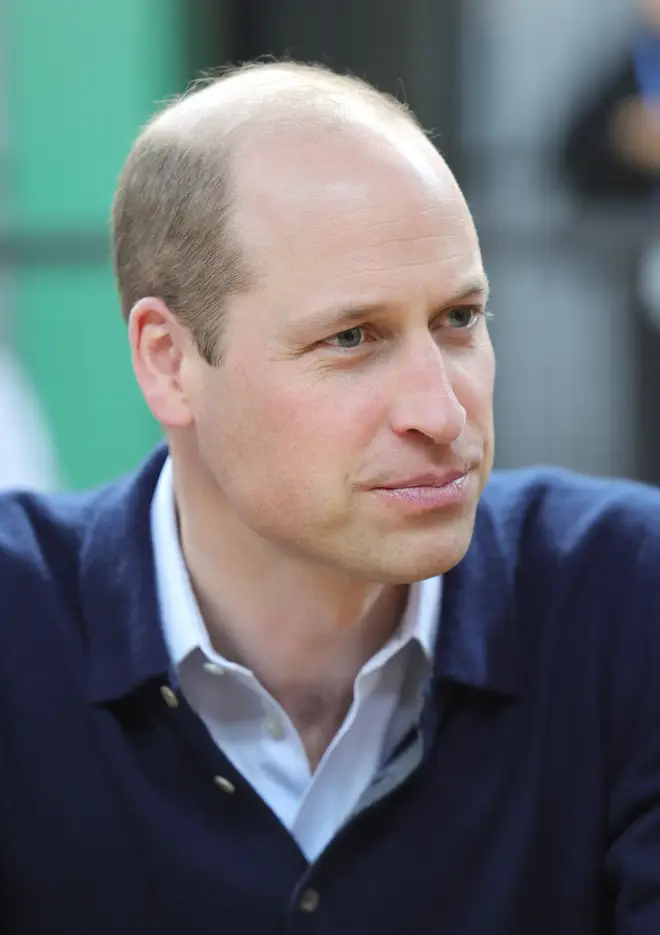 Omid Scobie, a royal journalist who is close to Harry and Meghan, said the Sussexes' plans were affected by Archie's birthday, which falls on the same date.
"I understand that Archie's fourth birthday (also on May 6) played a factor in the couple's decision," he said.
"Expect it to be a fairly quick trip to the UK for Prince Harry, who will only be attending the coronation ceremony at Westminster Abbey."
It was previously reported that Harry had missed the April 3 cut off to RSVP over the coronation at Westminster Abbey on May 6.
It was claimed his delay in replying had affected plans for the ceremony, throwing up security and logistics issues.
Read more: Fears Charles 'may stumble over robes' at coronation, as Prince Harry missing deadline 'throws plans into chaos'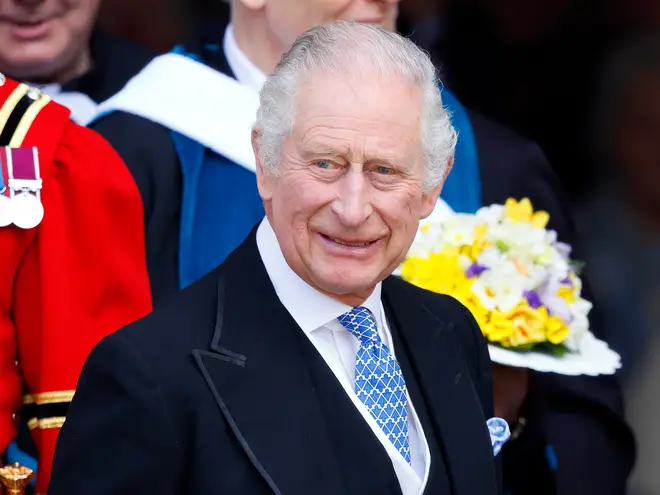 However, now his attendance is confirmed, it is unclear what role Harry will play during the coronation.
It had also been suggested had the couple attended, they would not be part of the procession and not appear on the Buckingham Palace balcony with working members of the royal family.
And it had previously been claimed there was no invite for their children.
It comes after a bruising year for relations between the Sussexes and the royal family.
Harry published his damaging memoir Spare, which included a raft of claims about the King and William, including rows.
He then doubled down on his criticism of the royals in interviews after the book was released.
In one interview, he said "I would like to get my father back... I would like to have my brother back" and that "I want a family, not an institution".
He claimed "they've shown absolutely no willingness to reconcile".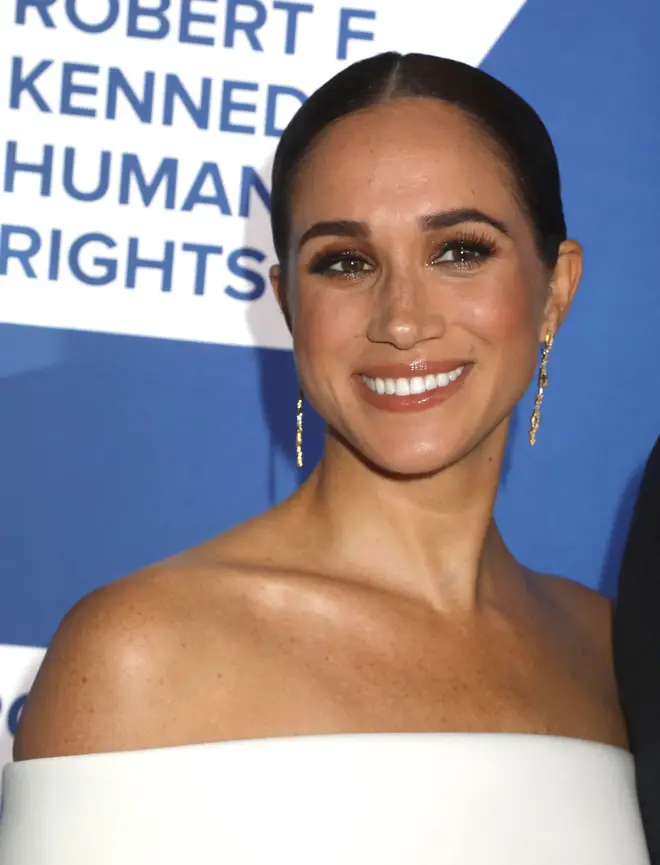 A full schedule of plans and celebrations are being planned for the coronation weekend, which includes an extravagant ceremony and a concert.
Read more: Prince Harry's failure to meet Coronation RSVP date raises 'serious security issues for royals'
On Saturday May 6, the King and the Queen Consort will be crowned in an official ceremony.
The next day, a special Coronation Concert will take place at Windsor Castle, with several thousand tickets being made available to the public.
The weekend's events will be followed by the bank holiday Monday, being called The Big Help Out, which will encourage the public to volunteer and support their local areas.
The coronation is expected to be a less lavish than Queen Elizabeth II's, but some estimates reckon it could still reach £100m, paid for by the Government.
The King is said to be conscious of ensuring the event is value for money amid the cost of living crisis.