Meghan won't go to King Charles's coronation as it 'clashes with Archie's fourth birthday'
12 April 2023, 16:26 | Updated: 13 April 2023, 02:48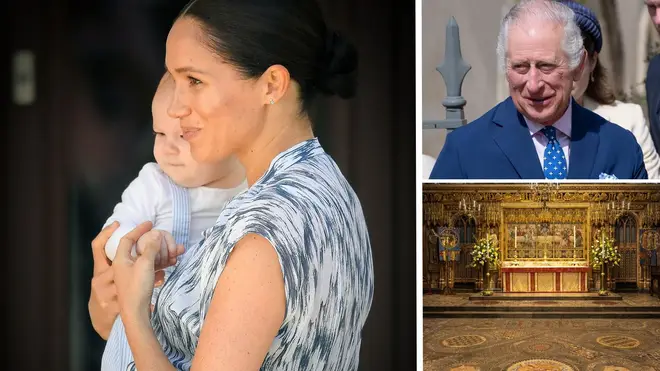 The Duchess of Sussex will miss the King's coronation next month with Prince Archie's fourth birthday 'a factor' behind her decision to stay in then US, friends have said.
Meghan Markle's choice to stay in California so she can celebrate her son's birthday has stirred controversy once again, with public opinion divided on the matter.
The couple's friend Omid Scobie confirmed Archie's birthday was "a factor in the couple's decision"
He said it would be a 'fairly quick trip to the UK' for Harry with the Duke will only attending the ceremony itself before returning home.
It is understood the royal pair made the decision Meghan would spend the week of the King's coronation in California with Prince Archie and Princess Lilibet so they can hold birthday celebrations for the prince in a family environment.
This comes after it was revealed in March that Archie and Lilibet did not receive invites to the coronation.
Despite the Duke's absence from his son's birthday, is it is expected his time in the UK will be brief, as he will only attend the coronation ceremony at Westminster Abbey.
A source told People magazine Harry wanted to attend the coronation to support his father at a vital moment in his life.
Read more: Prince Harry will attend Charles's Coronation without Meghan Markle who will stay in California with children
Many on social media have supported the Duchess's decision, one user said: "So glad Meghan knows her worth, she can enjoy Archie's birthday without racism."
Another added: "Good. Princess Meghan owes them nothing and I understand Prince Harry's position."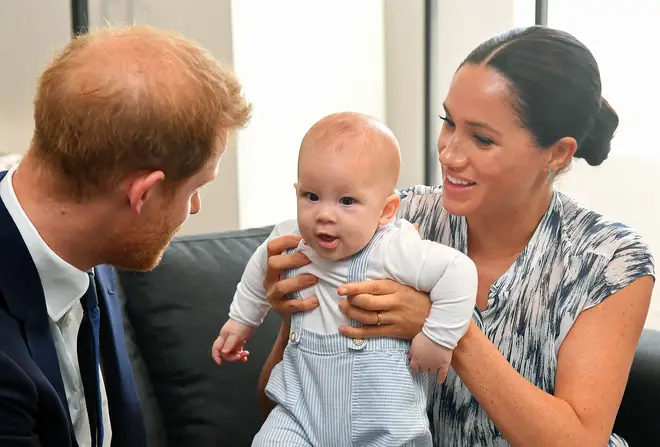 Read more: King Charles's relationship with Prince Andrew 'hits all-time low' after he refuses to leave £30m home
Others have questioned the date of the coronation, which falls on the same day as Archie's birthday: "It's Archie's 4th birthday. Why did Charles choose his grandson's birthday for the coronation?
"Surely he'd have know Harry and Meghan would want to spend their son's birthday with him! Why didn't he have the coronation on another day?"
One person criticised the Duchess's decision, however, saying: "What a surprise…she makes no effort to repair any familial bridges and denies her children their family."
Archie and Lilibet were last in the UK in 2022 for the queen's platinum jubilee, where Charles met the young royals for the first time.
Prince Harry only confirmed today he would attend his father's coronation, as he missed the April 3 deadline to RSVP to the event.
The Duke will not join the rest of his family on the palace balcony at the coronation when it takes place on May 6, as he is no longer a working royal.