King Charles says 'no excuse' for Britain's colonial past as monarch expresses 'sorrow and regret' in Kenya visit
31 October 2023, 22:04 | Updated: 31 October 2023, 22:09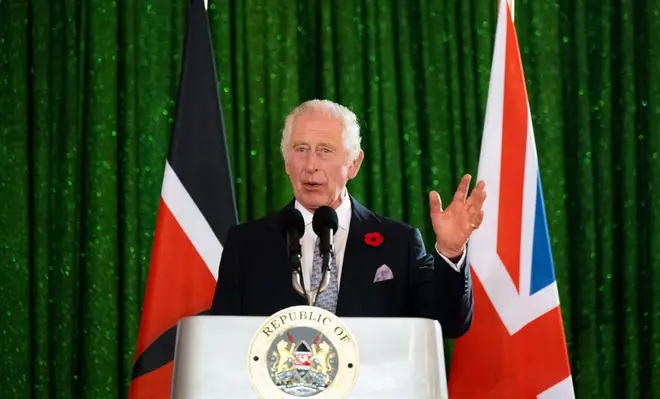 King Charles has expressed "his greatest sorrow and deepest regret" over Britain's 'inexcusable' violent colonial past during his visit to Kenya.
The King, on the first day of his visit to the African nation alongside Queen Camilla, said there was "no excuse" for "abhorrent and unjustifiable" acts of violent carried out by Britain during its colonial era.
Addressing a state banquet in Nairobi, which included the Kenyan President, Charles said: "It is the intimacy of our shared history that has brought our people together.
"However, we must also acknowledge the most painful times of our long and complex relationship."
"The wrongdoings of the past are a cause of the greatest sorrow and the deepest regret," the Monarch went on.
"There were abhorrent and unjustifiable acts of violence committed against Kenyans as they waged, as you said at the United Nations, a painful struggle for independence and sovereignty – and for that, there can be no excuse."
Read More: King Charles mourns 'heartbreaking loss of life' and calls for tolerance and respect amid Israel-Hamas conflict
Read More: Kate and William join King Charles in expressing 'profound distress' at Hamas' 'terrorist attack' on Israel
The monarch said that in visting Kenya once again, he was "deepening his own understanding" of Britain's mistakes, "and that I meet some of those whose lives and communities were so grievously affected".
"None of this can change the past. But by addressing our history with honesty and openness we can, perhaps, demonstrate the strength of our friendship today," he added.
"And, in so doing, we can, I hope, continue to build an ever-closer bond for the years ahead."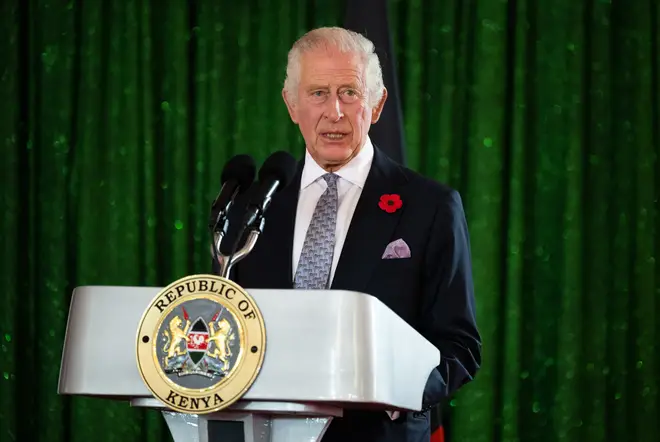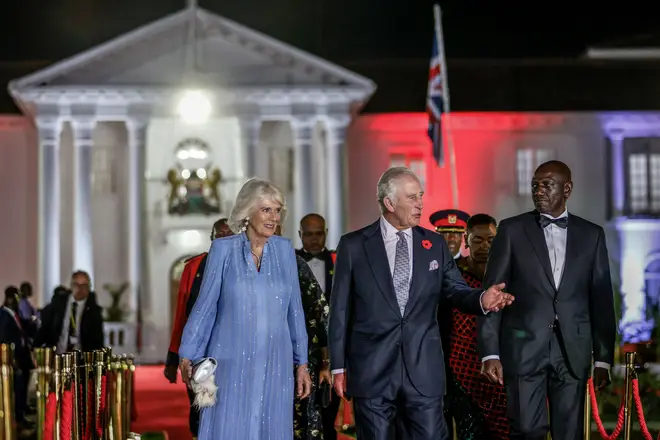 Charles did not explicitly apologise in his keynote speech, as doing so would represent legal culpability, and would not be in line with Government policy.
Earlier today, the King picked produce at an urban farm and presented it to a hospital's chef as he learned about a Kenyan project that has given new life to waste ground.
Charles pulled spinach, kale and curly kale leaves from the ground after he was given a guided tour of City Shamba, a city farm initiative, on the first full day of his state visit to Kenya.