Labour 'vows to do more on housing in six months than last six years of Tories' says Angela Rayner
4 November 2023, 22:32 | Updated: 4 November 2023, 23:34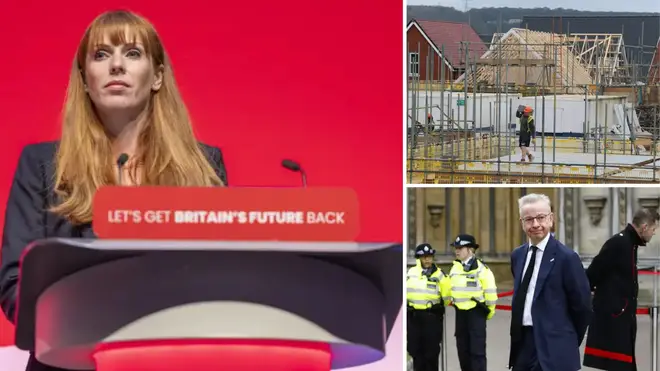 Labour says it will achieve more on housing in six months than the Tories have in six years in a new vow, according to Angela Rayner.
Labour has accused the Tories of watering down proposals to abolish no-fault evictions and the leasehold system which were pledges in the 2019 election-winning manifesto.
Housing Secretary Michael Gove wrote to Tory backbenchers last month to say the ban on "no-fault" evictions promised as part of the Renters Reform Bill will not be enacted before a series of improvements are made in the legal system.
Ministers have confirmed that leasehold reforms will feature in the King's Speech, with the plans expected to include banning new leasehold houses so all new houses are freehold from the outset other than in exceptional circumstances.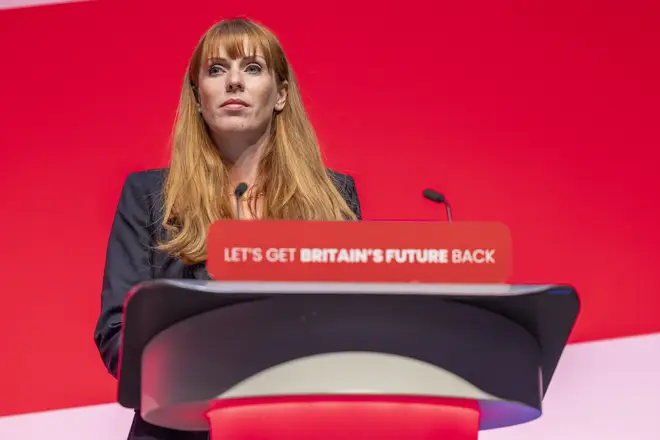 The Government separately intends to deliver a reformed commonhold system as an alternative to leasehold ownership for flats, Mr Gove's department has said.
The plans are much-delayed and appear to have been watered down from what was once intended to be a root-and-branch overhaul of the leasehold system that Mr Gove has previously labelled "feudal".
The form of home ownership gives the householder the right to live in a property for a fixed number of years.
But there have been mounting concerns about practices in the sector, including over the levying of hefty charges and a lack of transparency.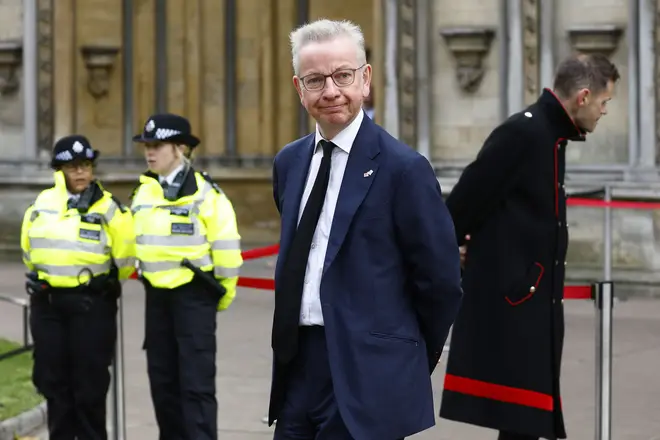 Labour officials said the Tories first pledged to protect homeowners from "feudal" leasehold practices in December 2017.
It calculated that the governing party had issued 115 press releases and fresh announcements about leasehold reforms since that date.
Shadow housing secretary Angela Rayner said a Sir Keir Starmer premiership would see a Labour government deliver on abolishing no-fault evictions and support house building.
A general election is expected to be held next year, with Labour consistently polling at least 10 points or more ahead of Prime Minister Rishi Sunak's Tory Party.
Ms Rayner said: "Labour will deliver more action on housing in six months than this crumbling Conservative Government has managed in six years.
"After years of paper promises on housing, this King's Speech is set to completely overlook housebuilding and backtrack on pledges made years ago.
"This is no time to wait. Labour's plan would get Britain building again with a housing recovery plan, creating a generation of new towns and unlocking economic growth across Britain.
"We will not duck the difficult issues as the Tories have. We would abolish no-fault evictions and fix the broken leasehold system once and for all.
"Rishi Sunak is too weak to take on the blockers of growth in his party and deliver the change our country needs. He is failing to support housebuilding and putting the dream of a safe, secure and affordable home further away.
"Labour is the only party serious about boosting the supply of new homes to buy and rent."
Read More: Mortgage approvals slump as 'autumn housing market pick-up fails to materialise'
Housing minister Rachel Maclean, in her reply, highlighted how Labour peers in September helped defeat a bid by ministers to scrap European Union-era rules that force developers to mitigate the impact new homes have on river health.
She said: "We will take no lessons from the hypocritical Labour Party who only a few weeks ago voted to block 100,000 new homes.
"The same old Labour Party are playing short-term political games - backing the blockers, not the builders.
"We have already delivered 2.3 million homes since 2010 and we are on track to build one million homes this parliament - only the Conservatives are taking the long-term decisions needed to deliver a brighter future."