Labour's Angela Rayner sacked as party chairman after election drubbing
8 May 2021, 19:31 | Updated: 8 May 2021, 21:21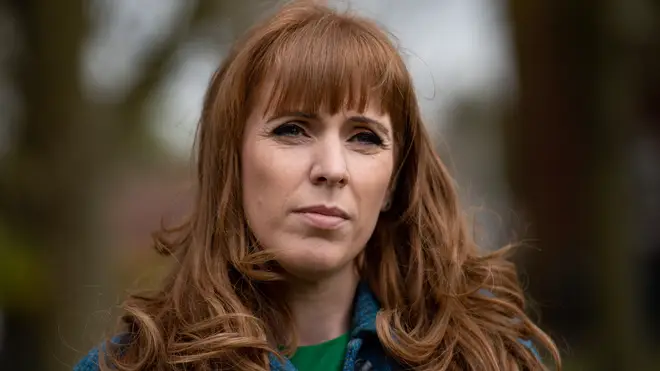 Deputy Labour leader Angela Rayner has been sacked as chairman of the party after its poor election results, it is understood.
Labour has endured a torrid couple of days as council seats and the Hartlepool constituency swung to the Conservatives.
Her sacking signals cracks at the top of the party as rows broke out over who was to blame for the election strategy, with leader Sir Keir Starmer admitting he was "bitterly disappointed".
A Labour Party source told LBC's Ben Kentish: "Keir said he was taking full responsibility for the result of the elections and he said we need to change. That means changing how we run our campaigns in future. Angela will continue to play a senior role in Keir's team."
Sir Keir has said: "Very often we have been talking to ourselves instead of to the country and we have lost the trust of working people, particularly in places like Hartlepool.
Read more: Elections 2021: Key moments across UK as London results filter in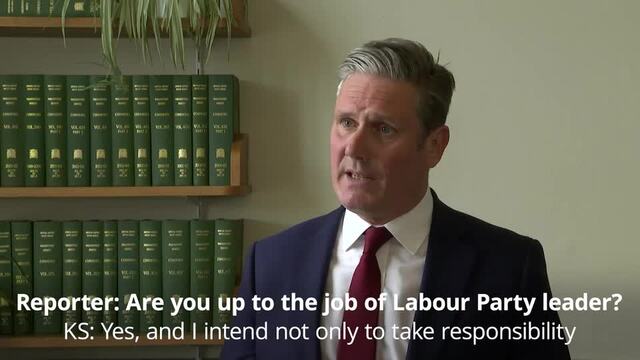 Starmer vows to do 'whatever is necessary' after Hartlepool defeat
"I intend to do whatever is necessary to fix that.
"This is not a question of left or right, it is a question of whether we're facing the country.
"We have changed as a party. We have not made a strong enough case to the country."
But former shadow chancellor John McDonnell said the decision to remove Ms Rayner - a former social care worker who hails from Stockport - as Labour's chairman and campaigns chief was a "cowardly avoidance of responsibility".
Clive Lewis, another MP from the left-wing of the party, branded the situation a "mess".
Mr McDonnell tweeted: "Keir Starmer said yesterday that he took full responsibility for the election result in Hartlepool and other losses.
"Instead today he's scapegoating everyone apart from himself. This isn't leadership, it's a cowardly avoidance of responsibility."
Hartlepool swung to the Tories for the first time in decades after Thursday's election, another brick in the red wall which has crumbled to a blue wave first seen in the 2019 General Election.
Sir Keir has come under criticism for how the elections were handled, with former Corbyn allies calling for a return to the 2019 pledges.
However, Sir Keir's allies have maintained he is trying to make Labour more electable since that defeat and that it would take time to move on from his predecessor.
Meanwhile, council results were no better for Labour than the Hartlepool result, with Tories thrilled at their gains.
The Conservatives have gained 12 councils and Labour lost six by 7.45pm on Saturday.