Elections 2021: Key moments across UK as Sadiq Khan is re-elected London Mayor
9 May 2021, 21:10 | Updated: 9 May 2021, 23:33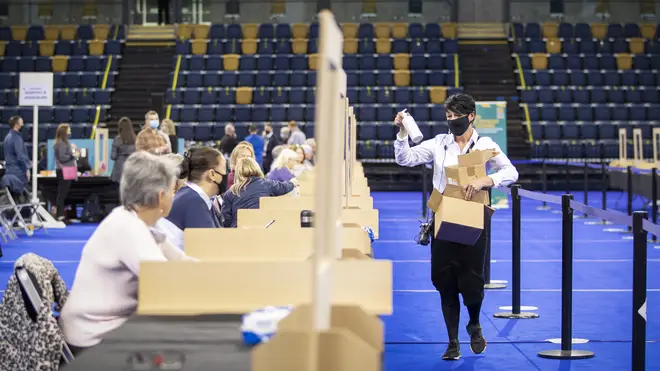 More results from Super Thursday's elections came on over the weekend as Sadiq Khan won re-election as Mayor of London.
Sir Keir Starmer said he was "bitterly disappointed" following Friday's counts which saw his party lose the Hartlepool by-election, with the Tories winning the almost 50-year "red-wall" seat with a strong majority.
Angela Rayner has been removed from her post as chairwoman of the Labour Party as the fallout from the electoral drubbing continued, but has since been appointed Shadow Chancellor of the Duchy of Lancaster and Shadow First Secretary.
Mr Khan beat Conservative contender Shaun Bailey but the result was closer than had previously been predicted.
Andy Burnham was reelected as Mayor of Greater Manchester, as had been expected, while Andy Street and Marvin Rees retained their mayoralties in the West Midlands and Bristol respectively.
Mr Burnham said his vote sent a message to Westminster that people in England want devolution while Mr Street said: "Simply thank you. I will do everything I can to repay the trust and confidence given to me by the people of our great region."
Labour's Tracy Brabin was elected West Yorkshire mayor, triggering a by-election in her Commons constituency of Batley and Spen.
Elections 2021: Sir Keir Starmer 'bitterly disappointed' as Labour suffers defeats
Watch: Labour need a 'snarling arrogant brawler' to take on Johnson, caller says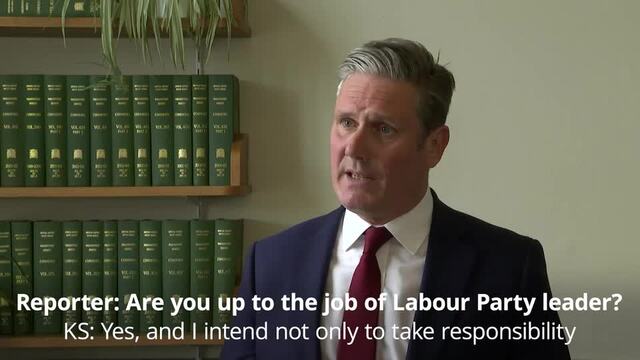 Starmer vows to do 'whatever is necessary' after Hartlepool defeat
But Labour has lost control of Sheffield City Council, and saw their candidate for Tees Valley mayor thrashed by Tory Ben Houchen, who took almost 73 per cent of the vote.
Meanwhile, Boris Johnson hailed the "very encouraging set of results so far" after the Conservatives took full control of councils in Northumberland in the North East, Dudley in the Midlands and Harlow in Essex.
The SNP failed to secure a majority in Scotland while Labour's victory in Wales was confirmed, with the party winning 30 out of 60 Senedd seats.
It means Labour will stay in power in Wales.
Leader Mark Drakeford, who extended the majority in his seat, vowed to form a "stable and progressive" government after matching his party's best-ever Senedd election result.
Analysis: Theo Usherwood - where does Sir Keir Starmer go from here?
Watch: 'Labour is the problem not Keir', says MP Steve Reed after 'shattering' result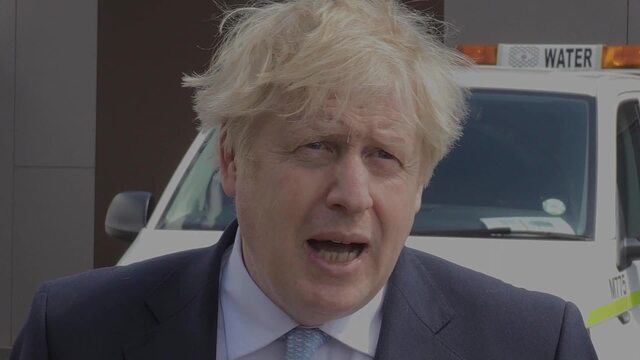 Boris Johnson hails 'encouraging' election results
Here are some of the main results:
The Conservatives won the Hartlepool by-election, with Jill Mortimer seizing the seat from Labour with a majority of 6,940
Sadiq Khan was re-elected Mayor of London
Tory Andy Street was re-elected as West Midlands Mayor
Labour's Andy Burnham was re-elected Greater Manchester Mayor and likewise Marvin Rees in Bristol
Tory Ben Houchen was re-elected as Tees Valley mayor by a landslide on the first count, taking almost 73 per cent of the vote
Labour's Ros Jones was re-elected Doncaster mayor while Joanne Anderson became Liverpool's first black female mayor
Elsewhere on Merseyside, Labour's Steve Rotherham comfortably won a second term as Liverpool City Region Mayor
Tracy Brabin was elected Mayor of West Yorkshire, triggering a by-election in Batley and Spen for Parliament
With results available from all 143 English councils holding votes, the Conservatives had a net gain of 12 authorities and 290 seats, and Labour a net loss of eight authorities and 264 seats
In Scotland, the SNP failed to form a majority despite finishing as clearly the largest party
After all 129 results in the Scottish Parliamentary contest, 64 seats went to the SNP, 31 to the Tories, 22 to Labour, eight to the Greens and four to the Liberal Democrats
In Wales, Labour held on to power after winning 30 seats, the Conservatives had 16, Plaid Cymru had 13 and the Liberal Democrats had one