Londoners warned not to use Tube on strike days next week, with some lines not running at all
29 September 2023, 12:32 | Updated: 29 September 2023, 12:46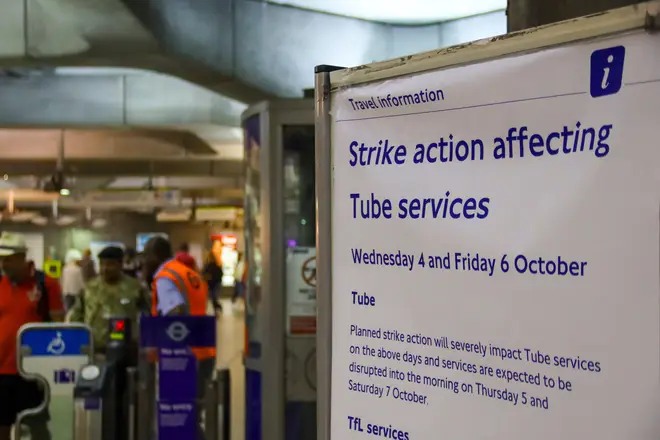 Londoners who would normally use the Tube have been urged to plan alternative routes when staff go on strike next week.
Tube workers with the RMT union are going on strike next Wednesday, October 4 and Friday, October 6.
Transport for London (TfL) said the walkouts would cause major disruption on Wednesday, Thursday, Friday and Saturday.
Most Tube services will be running with significant delays or will not be working at all on Wednesday and Friday, the transport agency said.
The Night Tube will not be running on Friday. Night Overground will operate on Friday but will not stop at Whitechapel and Canada Water.
The mornings of Thursday and Saturday will also be severely affected, TfL added.
Read more: Exact dates commuters will be hit by rail strikes this week and next week, as travel chaos continues
Read more: Restaurants with no customers and threats of a council tax strike as bin men walk out in Tower Hamlets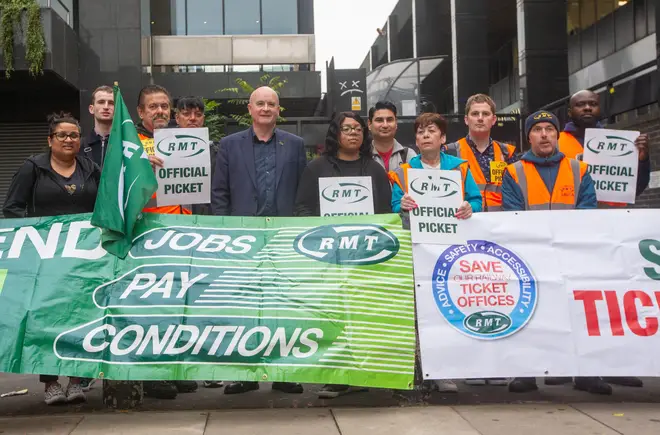 London Overground, Elizabeth line, DLR and Tram services should be running as normal, but services may be changed or delays with little notice. All services are expected to be busier than usual.
London buses are expected to be running as normal, but will probably be busier than usual because of the Tube strikes.
Train drivers will also walk out on Saturday, September 30 and Wednesday, October 4, as part of a separate industrial dispute.
RMT said planned job cuts by TfL would "affect every aspect of the tube including stations and maintenance, leading to the likelihood of more unstaffed stations and a lowering of safety standards".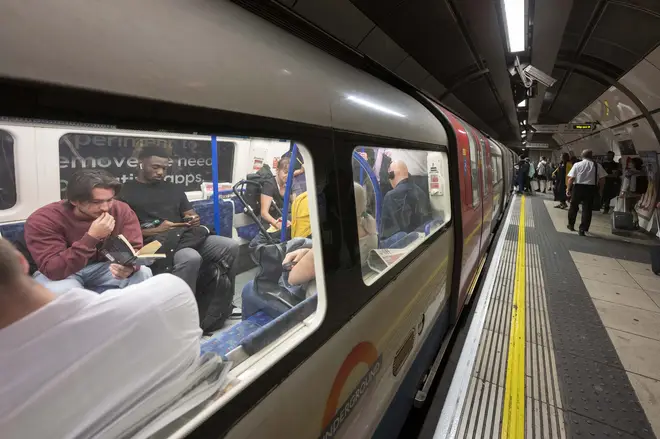 TfL said that no station staff member would lose their job, and called for RMT to cancel the strike.
Nick Dent, Director of Customer Operations for London Underground, said: "We have been in ongoing discussions with our unions for some time to reach a resolution in the dispute over changes we are proposing to how our stations operate.
"We have made positive steps and made agreements on many points, but this planned strike action will cause disruption for Londoners and the city if it goes ahead and we apologise for this.
"We urge the RMT to continue engaging with us and to call off this action."