Former Spanish football boss Luis Rubiales banned from the sport for three years for Women's World Cup kiss
30 October 2023, 11:25 | Updated: 30 October 2023, 11:59
Former Spanish football boss Luis Rubiales has been banned from the sport for three years after he kissed a player at the Women's World Cup.
Rubiales, who was president of the Spanish Football Association, was ordered to stay away from all football-related activity for three years.
He kissed Spain's Jenni Hermoso as the country celebrated their win over England's Lionesses in the final in Australia.
Hermoso said the kiss on her lips was not consensual and filed a legal complaint against the 46-year-old.
It caused global outrage, as did his immediate reaction - which was to deliver a rambling speech in which he repeatedly insisted he would not quit, insisting he was the victim of "social assassination".
Read more: Former Spanish football boss Luis Rubiales banned from the sport for three years for Women's World Cup kiss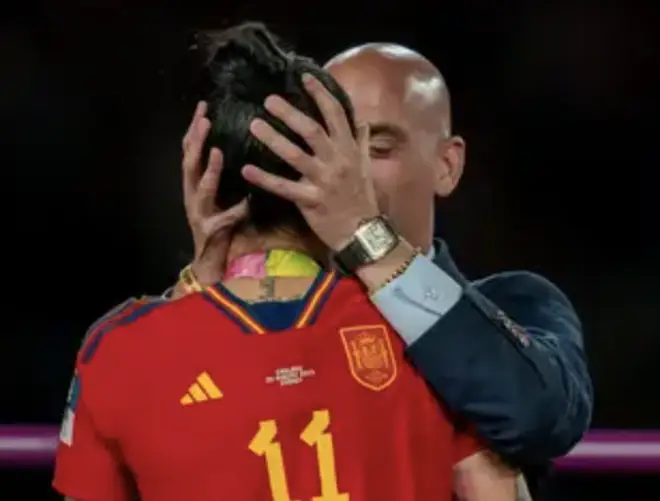 He was ultimately forced to leave as anger built during a bizarre two weeks in which his mother briefly went on hunger strike at a church in Spain.
Fifa said in a statement: "The Fifa disciplinary committee has banned Luis Rubiales, the former president of the Spanish Football Association (RFEF), from all football-related activities at national and international levels for three years, having found that he acted in breach of article 13 of the Fifa disciplinary code," a statement read.
Read more: Luis Rubiales given restraining order banning him from going near Jenni Hermoso after Women's World Cup kiss
"This case relates to the events that occurred during the final of the FIFA Women's World Cup on 20 August 2023, for which Mr Rubiales had been provisionally suspended for an initial period of 90 days.
"Mr Rubiales has been notified of the terms of the Fifa disciplinary committee's decision today."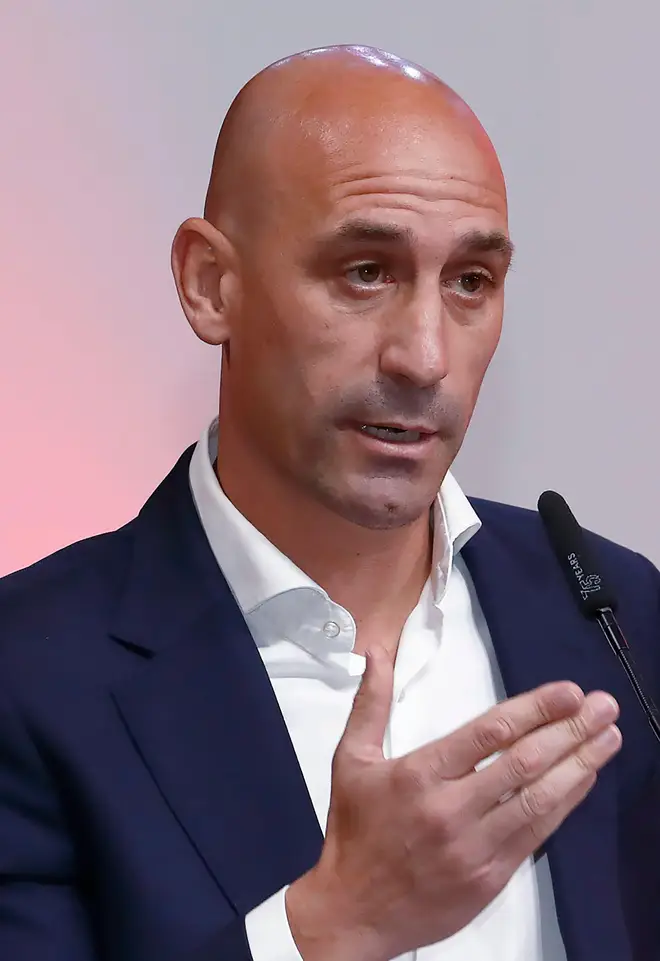 It said Rubiales can still appeal the decision, but added: "Fifa reiterates its absolute commitment to respecting and protecting the integrity of all people and ensuring that the basic rules of decent conduct are upheld."
The kiss overshadowed Spain's triumph, which was the first time the women's team had won a world cup.
They broke English hearts as they overcame the European Champions 1-0 in Sydney.
But news quickly emerged about the kiss and attention quickly turned to his action instead of the victory.
It heavily damaged the reputation of the Spanish Women's set up. Following Rubiales' departure, Jorge Vilda, the manager who guided La Roja to the world cup win, was sacked after he was deemed as supportive of the disgraced president.
Hermoso and others then went on strike as they called for a leadership change within the football association.