M&M's replaces 'polarising' chocolate characters with actor Maya Rudolph following backlash over 'woke' designs
24 January 2023, 01:07 | Updated: 24 January 2023, 01:12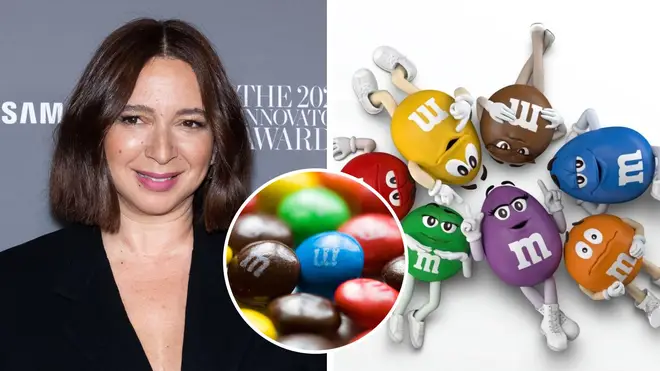 M&Ms has announced it's to stop using its range of 'polarising' multi-coloured chocolate mascots following a US backlash, instead replacing them with actor and comedian Maya Rudolph.
The company, famed for its brightly coloured candy covered chocolates, announced a more "inclusive" branding strategy following criticism of its 'spokescandies' from right-wing media outlets including Fox News.
Announcing the change of direction on Tuesday, M&M's said actor Maya Rudolph, best know for her Saturday Night Live performances and starring role in hit rom-com Bridesmaids, was someone "America can agree on".
It follows an ad campaign entitled "Flip the Status Quo" which saw the button-shaped chocolates raise money for women in creative industries by donning limited-edition candy accessories including handbags and skirts.
The campaign soon found itself the subject of criticism, with a number of right-wing outlets labelling the anthropomorphised characters 'woke'.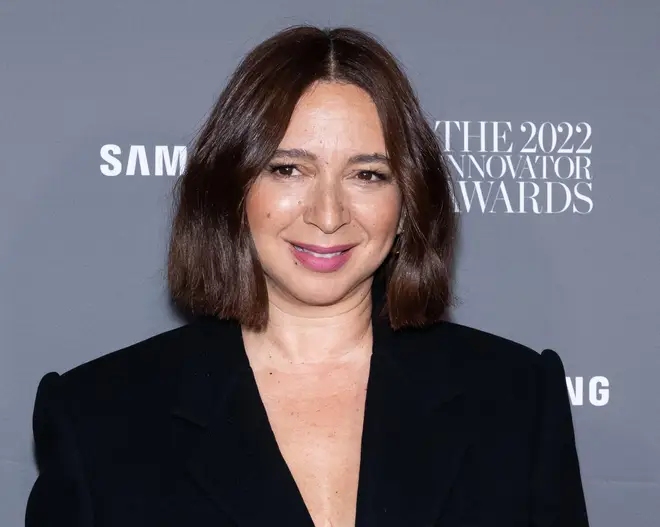 An attempt by M&M's to introduce "more nuanced personalities" that would "underscore the importance of self-expression and power of community through storytelling", the current campaign featuring the candies will be replaced by Rudolph from February 12.
Raising awareness of female creativity, the current concept saw the chocolate characters' arms and legs match their shell colours, instead of the flesh tone seen in past campaigns.
Read more: Man, 26, loses testicle after police officer 'clubbed him in the groin' during French protests
Read more: Black Boy Lane renamed because it's 'racist' at cost of '£186k' but new road signs still bear the offensive name
A number of the female characters also wore less stereotypically feminine outfits, with one M&M swapping heels for pumps and another wearing trainers.
The forthcoming relaunch will see the new M&Ms ad air during the US Super Bowl - the most watched sporting event in the world.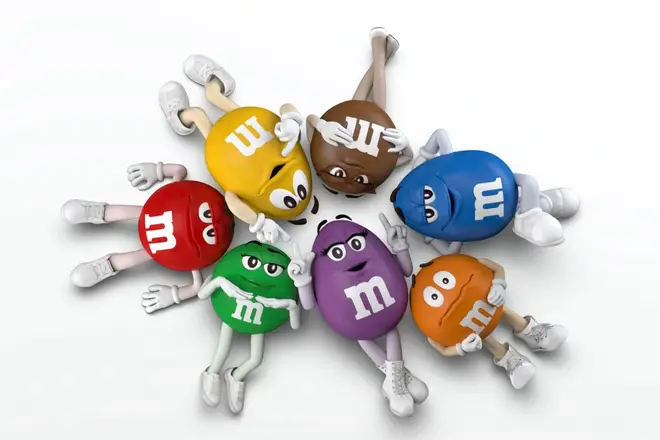 It's led many to speculate whether the move is simply another publicity stunt, after M&M's 'murdered' one of their characters in an ad that coincided with the 2020 Super Bowl.
"It's January 23 - they literally murdered Mr Peanut on Jan 22 2020, this is an obvious chumming of waters for a bad super bowl ad plan," wrote one Twitter user in a reference to a 2020 campaign by M&Ms which featured a of a tongue-in-cheek Super Bowl advert.
In a statement put out on Monday, M&M's said it "definitely didn't think it would break the internet."
"But now we get it — even a candy's shoes can be polarizing."
Describing it as "the last thing M&M's wanted" since the brand's aim was to "bring people together", the new campaign is set to boast an altogether different tone.